Senior Ava Sholtis scored 14 of her game-high 21 points in the first half and the Fort Loramie Redskins cruised to their tenth straight win with a romp over West Liberty Salem.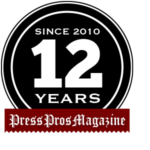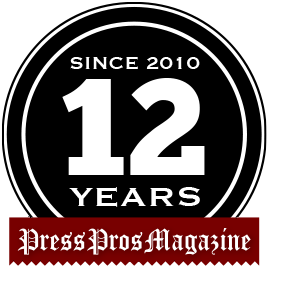 Fort Loramie, OH – It was a just a matter of time, I'm sure you guessed, before we were to share our first look at the #1-ranked, and still hard-charging Fort Loramie girls.  It's just, well…we didn't want to see 79-21, or the kind of challenge that fails to tell you as much as you'd like to know.
But we ran out of time as New Year's eve looms in just twenty four hours…and the West Liberty Salem Tigers just happened to be calling Thursday night, a non-con opponent from the Ohio Heritage Conference – the humble home of Hooley, for those who appreciate good writing and alliteration from our Press Pros colleague.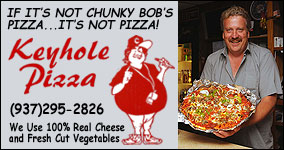 4-5 entering Thursday's game, the Tigers have had good basketball in the past, but as it turned out…not nearly good enough at present to play with Loramie, winners of ten straight after Thursday's 63-22 contest.  And the news here is that Loramie, too, as we all know, has played good basketball in the past, given their three state titles in '13, '15 and '21.  The trick is…how they continue to play good basketball, present and future?  Because as it stands now it appears they're never going to slow down.
In her 23rd year as head coach, Carla Siegel smiles at the mention of it, but don't mistake her kindness as appreciation for a compliment.  Rather, she smiles because she's turned the page from last year's record pasting of McDonald, 60-26, for her latest Division IV title.
She's replaced proven talent like Jadyn Puthoff, Kenzie Hoelscher, and Caitlyn Gasson with new, fresh faces with that same Loramie hunger to dominate and win.
She smiles because she knows…her latest crop buys in that they're far from as good as they need to be to continue the tradition they've inherited.  They're willing to work.
And, she smiles because in the middle of this blend she has another proven leader, senior Ava Sholtis who poured in 21 points and a double handful of assists and rebounds Thursday to get the ball rolling, and send it downhill in the second half.  Sholtis tossed in 14 of her game-high total in the first half, helping to set the table for teammates Colleen Brandewie and Skyler Albers to join her in double figures with 12 points apiece.
Loramie jumped out to a double-digit lead in the first quarter before West Liberty as much as scored, finally with 4:32 left in the period, only to trail 25-9 at the end of eight minutes…and 33-15 at halftime.
Subbing freely throughout the game, as is her luxury, Siegel kept fresh legs on the court, applied enough to pressure to remind West Liberty (and anyone scouting) that they're not as good as they're going to be…and to be healthy and well-fortified for next week's slate of three road games, culminating with Ottawa-Glandorf on Saturday.
By the second minute of the fourth quarter public address man Dave Ross gave the bell lap announcement when he shared the phrase:  "Running clock"!  The 'Skins lead had reached 35 points.
After three titles, the school record for wins, and twenty three years, her enthusiasm for coaching and teaching the game of basketball seems never to have been higher.  Carla Siegel may be the most appreciative member of the coaching fraternity in Ohio women's basketball for her understanding that the kind of talent – and culture – she's helped develop with assistant coaches Jason Shatto, Phil Barhorst, and Jason Borchers doesn't just grow on trees.  Kids know when they sign up…what's expected, the commitment, and the kind of correction they'll receive along the way.  Twenty three years is time enough for the word to travel down.  And yet…it all looks very fresh on her.
"I can honestly say that this is an enjoyable ride,"  she said, following Thursday's win.  "We have six new faces, and six girls who've never played varsity basketball before – two juniors, two sophomores and two freshmen.  We ask a lot, and we're getting better every day.  Our seniors, six who played last year, are giving us such good role models – they encourage the younger girls – so collectively it's just a fun year.  Everyone is challenging each other."
And true to her great teams past, everyone is playing in rotation with very little letdown.  Like a shift change in hockey, it's hard to notice a drop in talent when one group leaves and another takes over.  Eight different girls scored Thursday, lots of transition basketball, and just enough three-point shooting to bode well when they need it.  Colleen Brandewie and Skyler Albers each had a pair and Riley Heitkamp collected a fifth.
But the most promising sign is the physical being of Ava Sholtis, who missed nearly all of last year with a devastating ACL injury to her left knee.  Back now, she shows no signs of weakness, or concern for being sound enough to withstand the typical Loramie season.  She shows no favoritism in moving from one side to the other, and looks totally natural when she has to mix it up under the rim for shots and rebounds.  Add her size and ability to score from mid-range, and she's everything Siegel likes to have in the middle of her lineup.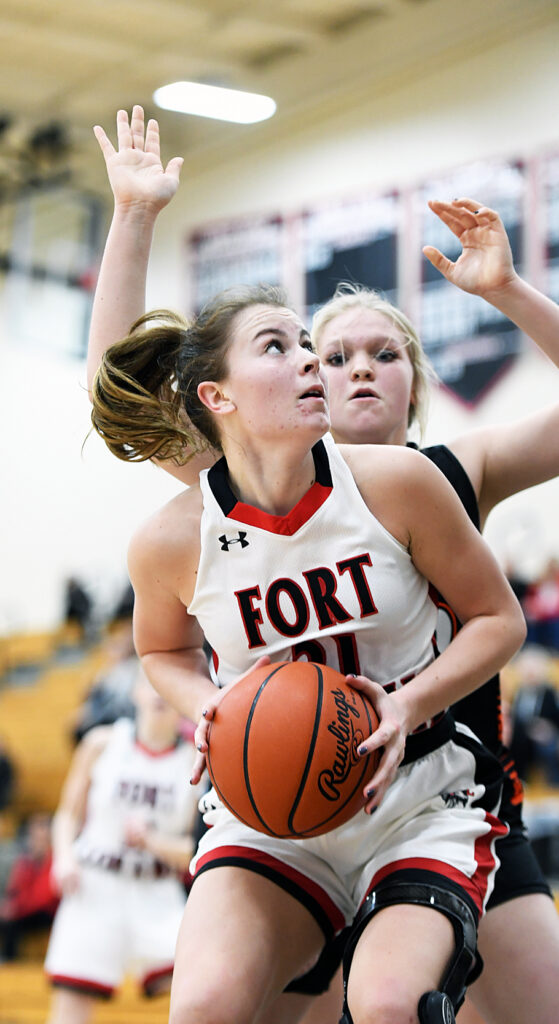 "She's a huge key to our team,"  said Siegel.  "She's such a good leader, quietly.  She works so hard, and credit to our trainer Ryan Castle because he worked so hard with her last year, got her confident on that knee, and did the extra work to strengthen her other knee to ensure it would be equally strong.
"She has no fear.  She's jumping, she's diving for loose balls, her deflections and rebounding are up, and it's not uncommon for her to be our leading scorer and lead the team in assists.  I can't say enough about our trio of Riley (Heitkamp), Colleen (Brandewie), and Ava, because they so comfortable on the floor together."
None of this will come as good news to the rest of area Division IV basketball;  but they knew…and long before we showed up to write about it on Thursday.
"We've still got work to do,"  smiles (of course) Siegel.  "Our defensive rotations still aren't there, we struggle at times with rebounding, but we're getting there.  To be 10-0 at this point is a pleasant surprise."
And in case she left the door of hope open too far, she concluded this way:  "We're not playing our best basketball yet."  That's all you need to know.
Happy New Year, Division IV!