Senior Thayer Munford was back at left tackle and backup Matthew Jones was at left guard Wednesday during a practice for the Rose Bowl. Not having Olave and Wilson has made Smith-Njigba the No. 1 receiver and punt returner.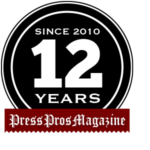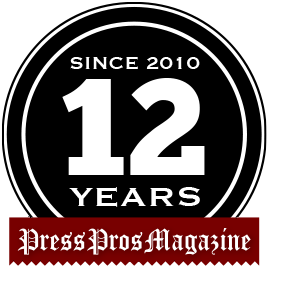 Columbus, OH – Ohio State has been practicing football full bore since August and it has played 12 games in six states, so in a typical season there shouldn't be anything brand new about this team except for maybe a trick play or two.
But this hasn't been a typical season for the Buckeyes, and there was a lot of different stuff going on when they practiced Wednesday.
It's only three days until sixth-ranked Ohio State (10-2) plays 11th-ranked Utah (10-3) in the Rose Bowl on New Year's Day, but reporters on hand saw tight end Cade Stover going back to playing linebacker and wearing uniform No. 5 rather than 8.
Now, that's radical. He hasn't been on defense since the 2019 season.
The media saw left guard Thayer Munford back at left tackle. They saw backup lineman Matthew Jones taking over at left guard.
"I'm happy that I'm back in my natural habitat,'' Munford said.
Jaxon Smith-Njigba was fielding punts. His experience with this job has consisted of watching from the sideline.
Who wasn't there?
It appears that cornerback Sevyn Banks, a senior, has said screw it and not showed up in Pasadena. He has been an enigma.
Linebacker Cody Simon, we've learned, won't suit up against the Utes because he has had shoulder surgery.
Defensive tackle Antwuan Jackson hasn't been seen the last two practices. The first 15 minutes were open for filming and viewing.
Oh, and that 4-2-5 defense the Buckeyes have been playing could be old news. Stover, Tommy Eichenbereg and Steele Chambers have been on the field together.
This has to be one strange trip for even the most pragmatic coaches and players with all the defections Ohio State has had since a 42-27 loss to Michigan the last Saturday of November.
Munford is at tackle because junior Nicholas Petit-Frere has opted out of the game to avoid injury before the NFL combine and draft.
Receivers Julian Fleming, Emeka Egbuka and Marvin Harrison Jr. are getting first-team snaps in practice because Chris Olave and Garrett Wilson also are sitting this one out.
Stewart Mandel, a college football reporter for The Athletic, said that Olave, Wilson, Petit-Frere and defensive tackle Haskell Garrett are the first players to ever opt out of the "Grand Daddy of them all.''
Smith-Njigba, a sophomore, seems to be liking becoming the lead dog in the receivers room.
"I always wanted to be in this position and it's great that it happened,'' he said. "I'm glad (Olave and Wilson) took me in the right direction (to prepare for this). Everybody has their eyes on you, so you have to show up every day.''
As for being the No. 1 receiver going into next season, Smith-Njigba spoke like a leader.
"We want to snowball into next season,'' he said. "We've got to get the job done first here (before we think about 2022).''
The offensive line should be just fine without Petit-Frere. Munford did start 45 of the previous 50 games before this season at left tackle.
But you saw how the Buckeyes were off-kilter in squeaking out a 26-17 victory without Wilson at Nebraska.
Offensive coordinator Kevin Wilson said Fleming, Egbuka and Harrison must overcome excitement and trying to do too much.
"Sometimes when you play the skill positions, when you squeeze too tight and try too hard, it doesn't go your way,'' Wilson said. "Let the game come to you, play as hard as you can, play well without the ball, and, all of a sudden, the ball will find you, and you make the cosmic plays that look like you had a great game because you have one, two, or three catches.''
Yes, Ohio State has lost a lot of talent on offense in Olave, Wilson and Petit-Frere.
But quarterback CJ Stroud is still behind center, and he was pretty good in his first year as a starter. The fact that he was one of four players invited to the Heisman Trophy presentation says it all.
Stroud is bullish on the young receivers going in so cold for such a big game.
"You're going to see explosive offense and those guys making plays," Stroud said Monday. "Marvin and Julian are going to step up and they're going to play real hard and they're going to make plays. It's nothing new to them, they've been doing it since they were kids. So, I don't expect anything different."
There's no question that Stroud has become the leader of the offense and one of the voices for the entire team.
Wilson said Stroud has been a rock throughout the season.
Some fans moaned about his play the first three games as he fought through the pain of a sore right throwing shoulder.
Then the national media was on Stroud's trail when he became the Heisman front-runner after a victory over Michigan State in Week 11.
"In this day and age, when you can get pulled, a lot of people getting in your ear, you need to do this and that,'' Wilson said. "I think he understands to play well, he needs to prepare well. And I've seen him stay very, very grounded with all the (accolades). You don't see a guy that's very boastful. You don't see the guy patting himself on the back. Very complimentary of his teammates. Doing a great job of preparing and working."
Munford, Wilson said, is another player the others can lean on during this weird week.
When the coaches asked Munford to move to left guard, he did so with the trust that they knew what they were doing.
Munford hasn't opted out because he was so embarrassed by how the team played in Ann Arbor and wants to end his career with, in his words, "a dub."
"You come back for your senior year to play tackle, which is where all the (attention) is,'' Wilson said of Munford. "And now, by the way, hey, we need you to go play guard. Would you?''
There has been so much turbulence since the season started with a 45-31 victory over Minnesota in Minneapolis.
In Week 2, a 35-28 loss to Oregon that staggered the team, safety Josh Proctor was lost for the season with a fractured leg. He was supposed to be the hard-hitting center fielder of the defense.
After that loss, secondary coach Matt Barnes replaced Kerry Coombs as defensive coordinator.
Stroud took Week 3 off against Akron to give the shoulder some rest.
That same week, linebacker Dallas Gant announced his plans to transfer. On game day against the Zips, linebacker K'Vaughan Pope threw a mega tantrum on the sideline during the second quarter and was kicked off the team a day later.
The manpower drain continued after the regular season. Quarterbacks Jack Miller and Quinn Ewers transferred to Florida and Texas, respectively. Linebacker Craig Young threw his name in the portal, too.
So, if there is any team in the country that can withstand the changes going on this week, it's Ohio State.