It can be explained away via myriad reasons or misleading semantics, but by choosing not to play in the Rose Bowl, four Buckeyes are walking out on their teammates and coaches.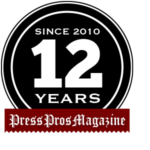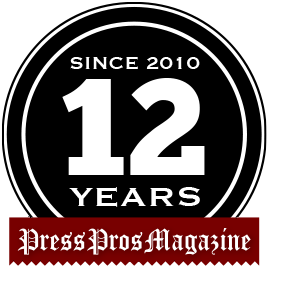 Columbus, OH – A glance out the car window while waiting at a freeway off-ramp revealed a sorry sight the other day.
Scattered about the grass median, meant to provide a bit of green-space amid the highway sprawl, sat some 50 discarded plastic bottles and assorted fast-food bags that had long since served their intended purpose.
I paused to pity the litterbug's plight, forced to discard their garbage right then and right there as they waited to continue their commute…unable to transport that one last piece of trash because of the apparent overflowing landfill their passenger compartment had become.
We are, indeed, a disposable society which cannot wait to jettison that which once served our selfish interests so nobly, but now weighs us down with an unbearable inconvenience we cannot carry for even one more second.
Alas, the light turned green, compelling me to accelerate away before I could closely inspect the rejected refuse. Otherwise, I might have found among the empty potato chip bags and discarded candy wrappers what's left of the college football careers of four Ohio State Buckeyes.
Oh, silly me, that would have been a waste, searching for the opportunity to play in the Rose Bowl thrown away by Chris Olave, Garrett Wilson, Nicholas Petit-Frere and Haskell Garrett.
I wouldn't have found that in any search of suburban Columbus, because none of the four players were able to make up their minds – or, at least, make their decisions known – until they had been flown at OSU's expense all the way across the country to sunny California.
Funny how the allure of a week's free room at a downtown Los Angeles five-star hotel can delay a young man's decision-making process.
All four OSU starters and presumed high NFL draft picks eventually got around to finalizing their opt-outs of the Jan. 1 Rose Bowl in close proximity to where much Hollywood hubris has made its debut over the years – near the intersection of Entitlement and Arrogance.
Just as I've sat at that same light in Columbus and never until the other day noticed the needless garbage dump adjoining it, let's not fail to take a close look at these willful choices by Olave, Wilson, Petit-Frere and Garrett without calling their decisions what they are.
Any player in any sport who prioritizes individual matters over team success is, by the very definition of the word, selfish.
Any player in any sport who is physically able to play in any remaining game on the team's schedule and voluntarily sits out has, by the very definition of the word, quit.
If it doesn't bother Olave, Wilson, Petit-Frere to Garrett to conclude their Ohio State careers as selfish quitters, then wear that label with pride because you darn sure earned it.
I can cup a hand behind my ear and hear the braying protests now:
"They don't owe you anything."
No, they don't, but they owe their teammates plenty, unless I missed Olave and Wilson getting open all by themselves and throwing the ball to themselves after snapping it to themselves.
Did Ryan Day and other members of the OSU coaching staff contribute at all to Petit-Frere's and Garrett's development over the last few years?
Ahh, so what? It's not like Day will take any criticism from rational Ohio State fans (perhaps an unjustified use of the plural, given the post-Michigan reaction) should Utah inflict a second straight loss.
"These guys are only doing what lots of players do to protect their earning potential for the NFL."
Is there something inherently more dangerous about playing on the Pasadena grass than Michigan's field turf, the rug at Minnesota in the season-opener or any game in between?
Football is a physical game where injuries can happen any time, amid the harshest collision or via a benign movement free of any contact at all.
Olave, Wilson, Petit-Frere and Garrett aren't at any more appreciable risk playing on Saturday than they were in danger playing any other game on the schedule, none of which they needed to participate in if inflating their NFL Draft stock was their primary concern.
If anything, Olave hurt himself by coming back for his senior year. At best, he and the trio of others on Team 1-2-3 Me had essentially cemented their positions with the NFL at this time last season.
So why play in 2021 at all? Why play against inferior talent like Akron or Tulsa, Rutgers or Maryland and risk injury? Why play against Oregon or Penn State, Michigan State or Michigan and risk looking bad against comparable talent?
The answer, hopefully, is because OSU players love football and understand the privilege it is to play it wearing the scarlet and gray.
I know one who does, or did, so much so he'd love to be out there in uniform against the Utes.
Instead, Kirk Herbstreit will be up in the booth, calling the game with Chris Fowler on ESPN.
In his recently-released book, "Out of the Pocket: Football, Fatherhood and College GameDay Saturdays," Herbstreit tells of his bitter disappointment not getting to the Rose Bowl during his OSU career and what he felt upon his first visit as a broadcaster in 1998.
"I couldn't believe I was actually there," he says on page 226. "We arrived the day before and when I saw it in person, I was stunned by its beauty. TV didn't do it justice. The grass was like the fairways at Augusta National. You almost didn't want to play on the field because it was so perfect."
"Yeah, but the Rose Bowl doesn't mean what it used to. If it's not a College Football Playoff game, it's a meaningless game."
I'll let Herbie, in fresh comments this week, tackle that foolishness:
"Is the Akron game a meaningless game in September? Are we just going to pick and choose which game has meaning? "You go and play and compete your ass off. That's what you do. That's your job."
It is, and "opting-out," which is really, tapping out, doesn't change that.
Bruce Hooley is the Digital Marketing Manager for PressPros and the host of the Bruce Hooley Show on 98.9 FM The Answer and the We Tackle Life podcast on iTunes and GooglePlay.