Wright State signee Drey Carter scored a career-high 29 points and Westerville South rode its defensive pressure to a come-from-behind win over Hilliard Davidson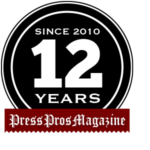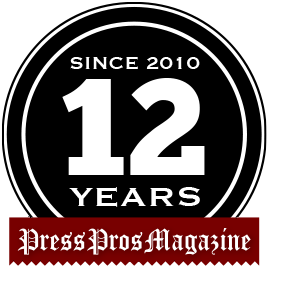 Westerville, OH – During a ragged first half performance against Hilliard Davidson on Monday, venerable Westerville South coach Ed Calo promptly yanked key players off the floor twice after they took ill-advised shots. Known for his passionate and sometimes loud demeanor on the sideline, Calo didn't need to say a word as both players trudged, heads down, past him toward the end of the bench. An icy stare more than hammered home his point.
"The thing that bothered me the most was we were getting outhustled badly, and that's not us," said Calo, who is in his 36th season at his alma mater. "We were giving possessions away, and Davidson was overmatching us with all the stuff they like to do. We're not going to be great at everything, but I sure expect us to do the things we hang our hat on and work so hard at in practice every day, and that's pushing the ball and playing pressure defense. That's why I was so upset."
Long after he had removed his COVID-19 mask and suit jacket, the hot-under-the-collar coach presumably read his players the riot act in the locker room at halftime. trailing, 30-18.
"Yeah, it was a little noisy in there," Wildcats senior standout Drey Carter confirmed with a sly wink, not offering any graphic details. "We came out pretty angry after halftime. We came out way tougher and finally got things going our way."
Riding its aggressive half-court defense and a magnificent all-around game by Carter, South wiped out a 13-point third quarter deficit and coasted to 63-50 win over Davidson in the Phil Brown Basketball Classic at Otterbein University. This was the second on a four-game slate showcasing Westerville's three boys and girls teams.
Heading into the New Year, South (8-0) is one of just three unbeaten Division I teams in Central Ohio. Gahanna (7-0) and Upper Arlington (7-0) are the others. Rallying to beat a fine 6-2 Davidson team told Calo plenty about the makeup of his team."
Games like this help to build character," Calo said. "Davidson is a really, really good team and they gave us a fight that we entirely expected to be in. They're well coached, they play hard and they execute extremely well. I think they caught us a little off guard defensively at the start."
Davidson gave South fits with a rotating 2-3 zone, goading the Wildcats into some rushed perimeter shots and, in turn, negating their presence on the offense boards.
On offense, Davidson worked the ball patiently but briskly, assisting on virtually all of its baskets. Three different players knocked down three-point shots in he final three minutes of the half as Davidson pushed its lead to 12.
After falling behind 33-20, South began its surge. Carter and Jadi Cunningham hit back-to-back three-point shots. Jalen Wheeler turned a steal into a breakaway layup. Carter, a 6-foot-8 swingman headed to Wright State, then hit another three to cap a 15-3 run.
"We rode a big wave of confidence there in third quarter and continued it the rest of the way," Calo said. "We knew they weren't going to roll over, though."
Carter, who finished with a career-high 29 points and also handed out five assists, said South's persistent half-court pressure and trapping turned the contest dramatically.
"When we get defensive stops, it that always gets us going on offense," he said. "We weren't getting the shots we wanted in the first half, but when we got the tempo of the game more to our speed, our confidence really picked up. We're at our best when everybody is involved. I may have been the high scorer tonight, but I take a lot of pride in my passing. When we're able to make the extra pass, we're a much better team."
While clinging to a one-possession lead, Davidson caught an unfortunate break in the final two minutes of the period when senior guard Ryan Paris suffered an apparent head and/or neck injury during a scrum, diving for a loose ball. Paris, averaging a team-best 14.2 points per game, moaned audibly while face down on the floor. He later was hospitalized and was awaiting X-ray results.
"That's a big loss for us at that moment of the game and potentially — but we sure hope not — longer term," Davidson coach Tim Congrove said. "We're keeping our fingers crossed for the best outcome in this, whatever that might be."
South scored the first two baskets of the fourth quarter and never trailed again. Carter and Andy Badu converted three-point plays on back-to-back possessions to make it 53-44, and that was all she wrote in this matchup of Ohio Capital Conference contenders. South leads the Capital Division and Davidson trails Upper Arlington by one game in the rugged Central.
Isaiah Johnson added 10 points, Reign Winston nine and Cunningham eight for South, which goes eight players deep and has a lot of length and athleticism.
"I've got to give Westerville South all the credit in the world for the way they responded in the second half," Congrove said. "They turned up the pressure on us and outworked us. Meanwhile, we got away from what we do. The game just completely flipped and got away from us, and that's on me."
Five players scored between eight and 10 points for Davidson, which also has decent size and depth.
Both coaches said they wouldn't be surprised to square off again later with larger stakes. Both teams are viewed as contenders in an always deep and balanced Central District tournament in February and March. South went 10-3 before being ousted in a district semifinal during a COVID-ravaged 2020-21 season. Davidson was 10-10.