Ohio State parlayed a win over then-No. 1 Duke into a four-game winning streak and a move into the middle of the Top 25, but the COVID door slammed shut on the Buckeyes and has now claimed the end of the non-conference schedule with the cancellation of a third straight game.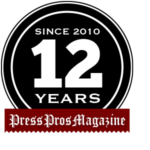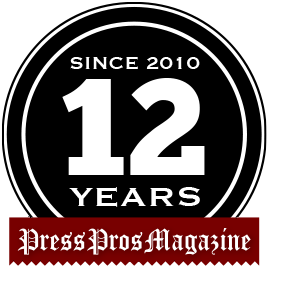 Columbus, OH — There's a scene in the movie, Hoosiers, where head coach Norman Dale is determined to make a point with a rebellious player.
So determined that the coach, played by Gene Hackman, does something radical and unpopular with his fans.
He keeps the rebellious player sitting beside him and proceeds with only four players when that head-strong kid he's benched is the only substitute available when one of the team's starters fouls out.
"My team is on the floor," Dale says.
Ohio State coach Chris Holtmann wasn't about to do that with his 13th-ranked Buckeyes on Tuesday night against visiting New Orleans, when only four of his players had been through an appropriate amount of practice since the team shut down on Dec. 15 following an outbreak of positive COVID tests.
This isn't Holtmann's fault, or his choice. He'd like to play, and so would his players.
That option is not available to them, short of a crazy, Norman Dale moment.
The Big Ten's COVID protocols require any player or coach who tests positive – whether they display symptoms of COVID or not – to isolate in quarantine for 10 days before resuming any kind of physical activity.
In any other era, this wouldn't be an issue. Players used to press through personal health adversity unless physically unable. Now, they're not given the chance or the choice.
There's no benefit debating whether that's wise or foolhardy, because it's reality either way.
Hence, the Buckeyes, who shut down when several players tested positive two days before their scheduled Dec. 18 game against Kentucky in Las Vegas, have not had a full team practice since mid-December.
Holtmann held a workout Sunday with five players – the only five who have not tested positive at some point since Dec. 16. Just four of those players are eligible to compete this season, hence the decision to cancel a third straight game.
That means when – or, if – OSU plays as scheduled on Sunday at Nebraska, the Buckeyes will be competing against an opponent for the first time in the 21 days, dating to a 73-55 win over Wisconsin on Dec. 11.
"Guys are slowly returning from the COVID return-to-play protocols that are in place by our university and by the CDC," Holtmann said. "And, while we were hopeful that we could play on the 28th, I think that was probably a little too optimistic on our part, on my part, to think that we could be able to get these guys back."
COVID policy in college basketball is no different than it's proving everywhere in society – there's a strength-in-numbers, follow-the-leader approach.
What one league does, another quickly follows. That way, no one stands out for singular accountability.
The evidence of this appears in the widely-enacted policies across the country in October and November that penalized teams with forfeits for an inability to field a roster because of positive COVID tests.
That meant if Ohio State's roster came down with COVID and couldn't play in a game to decide the Big Ten championship at home against Michigan, the Wolverines would get the win and the title.
Or, perhaps more punitive, would be a scenario where the last-place team in the league were to visit OSU for the penultimate game of the season. The Buckeyes, presumed a heavy favorite at home, would nevertheless have to forfeit the game if their roster became COVID-ravaged, thus inflicting a loss they likely would never suffer that could then hand the title to Michigan or some other rival who edged Ohio State in the standings by one league victory.
CBSSports.com recently surveyed 100 coaches regarding such policies and found a 50-50 split on agreement vs. disagreement, but no lack of clarity on why the forfeiture threat was imposed."
"…big and small conferences alike instituted the forfeit rule as a public health service and a way to increase vaccination rates not just in men's basketball but throughout all NCAA sports."
Ohio State's entire roster is double-vaccinated, and is hoping to receive booster shots this week. That same situation applies to other teams in the Big Ten.
Yet COVID has found an end-around the protection vaccines were believed to provide. Otherwise, 55 teams across the country wouldn't have been forced to pause their seasons at some point already.
Tuesday, the Big 12 and the Big West softened their forfeiture policy. The ACC, Pac 12 and Mountain West have also done so
Holtmann said the Big Ten is meeting on Tuesday to likely do the same.
That means Big Ten commissioner Kevin Warren has apparently learned from his clumsy cancellation of Big Ten football in August of 2020, only to be forced to reconsider later when only the Pac 12 followed suit.
Warren now clearly finds it safer to duplicate the actions of others, rather than forge ahead on his own instincts and analysis, both of which were proven flawed by the completion of the 2020 season.
When Holtmann discussed his team's health on his Monday radio show (he was not made available to address the issue otherwise), he did not address whether any players have symptoms or are feeling too sick to play.
The Buckeyes are hoping to receive booster shots this week.
"The league office is going to meet (Tuesday) to look at all of these things, including the forfeiture rule that was put in place before this new strain that I guess is highly contagious," Holtmann said, carefully picking his words to stay off any trip wires in the minefield of divergent COVID opinions.
"…I think it's frustrating for our players, first and foremost. That's who I think about in this. It's frustrating for coaches, too, because you want to keep building on what you had done up to that point."
OSU is 8-2 overall and 2-0 in the Big Ten.
"We'll adapt and adjust and find a way to get some of that momentum that we had," Holtmann said. "We'll be able to get that back. You do hate it for your guys, because they were in such a good rhythm and excited about playing. That's the most disappointing thing."
The Buckeyes haven't a game since Nov. 24, after which they upset then-No. 1 Duke to trigger a four-game winning streak that will have been on hold for three weeks by the time the Buckeyes play again.
Maybe Holtmann then will be able to say that his team is, at long last, on the floor.
Bruce Hooley is the Digital Marketing Manager for PressPros and the host of the Bruce Hooley Show on 98.9 FM The Answer and the We Tackle Life podcast on iTunes and GooglePlay.