Old school Woody Hayes and Earle Bruce might have been upset, but opt-outs from four Ohio State headliners show that a Rose Bowl without anything riding on it doesn't resemble the dream game for Buckeye players of days gone by.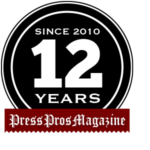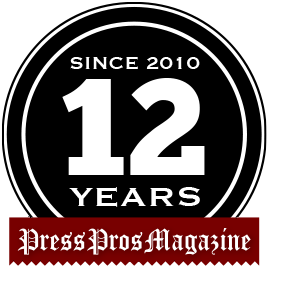 Columbus, OH – You knew that the most newsworthy event leading to the 108th Rose Bowl certainly was coming, and we're not talking about the annual Beef Bowl at Lawry's Prime Rib restaurant.
That's when Ohio State and Utah players can binge on dead flesh until there is room for no more.
No, the 10-foot-tall question was how many Buckeyes would opt out of the New Year's Day game so they can take care of life and limb before entering the NFL draft.
The only question was when the players would make it official, and even the average Joe on the street had to have a feeling that their media silence would be broken the first day of activity in California.
The list is staggering to include receivers Chris Olave and Garrett Wilson, left offensive tackle Nicholas Petit-Frere and defensive tackle Haskell Garrett.
Yikes!
Head coach Ryan Day could not have been caught by surprise. No way. The aforementioned players have too much skin in this team not to have given him a head's-up about their intentions.
Day was classy about this and spoke the way you'd expect him to speak.
"I certainly love the guys and appreciate everything they've done for the program," he said.
He said it's time to move on.
"There are still a bunch of guys who want to play really well in this game," Day said. "Guys have had a good month of practice and we're going to move forward with the guys that we have. I certainly think this game is important for our team."
This is not a College Football Playoff semifinal.
The Rose Bowl, for how glorious it has been in deciding national champions and giving us views of the San Gabriel Mountains in the background, is an exhibition game in front of 93,000-some people and with a lot of people watching on the flat screen.
These are all decorated and important players, but Day and his staff have to be excited to take a giant step toward 2022.
Old-timers will rail about Olave, Wilson, Petit-Frere and Garrett "walking out on their teammates and Buckeye Nation.''
Remember, though, that all of these players were instrumental in getting Ohio State at least one Big Ten championship and one appearance in the CFP.
They did their jobs, and they did them well.
People were surprised when Olave chose to return for his true senior season.
Right tackle Dawand Jones, who is weighing his own NFL prospects, said the obvious.
"We all had the sense and feeling (that the players would opt out)," Jones said. "We were kind of preparing for it. We've been handling it right."
Also remember that Buckeye Nation isn't exactly excited about this matchup. The university returned 7,000 of its allotment of 20,000 tickets.
This is Ohio State's 16th Rose Bowl and Utah's very first.
Of course, Utes fans will dominate the cheering sections.
We're not buying the walking-out-on-your-teammates stance, and here's a perfect example why Olave, Wilson, Petit-Frere and Garrett shouldn't suit up for an exhibition if their minds aren't right about it.
In 2016, Michigan tight end Jake Butt was coming off a regular season in which he was named a first-team All-American for catching 46 passes for 546 yards and four scores. He was even better the season before in catching 51 passes for 654 yards and three scores.
Draftniks forecast him to be a possible first-round NFL draft pick.
Out of loyalty for UM, Butt decided to play in the Orange Bowl against Florida State, a game which was not part of the College Football Playoff.
Like this Rose Bowl, it was an exhibition game.
Butt took a shot to one knee catching a short pass near the goal line after going into motion. He suffered a torn ACL.
Instead of being taken in the first or second rounds, the Denver Broncos picked him in the fifth. That made him the 145th player taken.
He lost a ton of money.
The injury also cost Butt the entire 2017 season. He returned for 2018, but was limited to three games and eight catches for 85 yards. In 2019, he got into five games and caught two passes.
Butt had a fling with the Chicago Bears, but retired after he was waived this past September. Knee replacement surgery is in his future, for sure.
There is another example of why opting out isn't a sign of being a traitor or quitter.
In 2015, Notre Dame had a linebacker named Jaylon Smith who seemingly was bound for the first round of the draft. He had it all with size, speed and a nose for the football.
Smith, like Butt, made sure his back was covered going into the Fiesta Bowl on New Year's Day against Ohio State with a $5 million insurance policy with International Specialty Insurance.
The policy read that Smith still would get paid if he was injured and fell out of the first round.
Early in the game, an Ohio State player pushed Smith shortly after a play. Both players weren't close to the action. He went down and did not get back up because of what then coach Brian Kelly called a "significant knee injury.''
The Dallas Cowboys took Smith in the second round, and things have worked out quite well from there. Smith started every game his first four seasons, made the Pro Bowl in 2019 and signed a five-year, $64 million contract extension.
That's not to say Olave, Wilson, Petit-Frere and Garrett would have been doomed had they played.
But why take a chance?
Olave, Wilson and Petit-Frere could be drafted in the first round, and each should be long gone by the middle of the second round.
Garrett is predicted to be taken in the middle round of the seven-round draft, but he probably needs to sit out this game more than anyone. Injuries prevented him from starting four of the Buckeyes' last five games.
The good thing for Day and his staff is that there are capable replacements for Olave, Wilson and Petit-Frere. That's not the case with Garrett on a defensive line that has been beaten up and spotty all season.
Quarterback JC Stroud said watch out for the new guys.
"I'm really excited for their opportunity to play," he said. "They'll show you all. We'll be just fine. We'll be good. My guys will step up."
The lone starting receiver left is Jaxon Smith-Njigba.
"It's the next guy up," Smith-Njigba said of the backups. That's what we preach. It's a new transition, but we'll be ready for whatever happens. (The backups) have been looking good since they came in. We're headed in the right direction and we're ready to play. The game plan won't change."
The public will get a sneak peek at the future at the receiver position when redshirt freshman Julian Fleming and true freshmen Emeka Egbuka and Marvin Harrison Jr. line up against Utah.
Fleming was the No. 1-ranked high school receiver nationally in his class. Injuries have contributed to limiting his playing time.
Egbuka, too, was the No. 1 receiver nationally in his class. He has been thrilling on kickoff returns and a tough man to bring down.
Harrison was the No. 91 overall player last fall, according to 247Sports.
It should be interesting what offensive line coach Greg Studrawa does without Petit-Frere.
Studrawa simply could move left guard Thayer Munford back to the left tackle spot that he occupied for 45 of 50 games before this season.
Pro Football Focus called him the No. 1 returning left tackle before the season.
Or Studwara could move right guard Paris Johnson to left tackle. After all, that's going to be his position next season.
Johnson, though, intimated during interviews before the team left that he hasn't practice at left tackle.
So, expect Munford to play left tackle and Matt Jones, who has been a backup guard, to slide into the left guard spot.