Things got off track for the unit from the get-go, and a change in coordinator, a widespread use of true freshmen and a slight scheme change hasn't made a difference.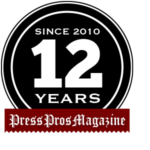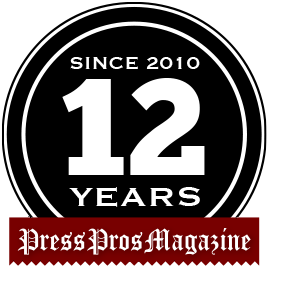 Columbus, OH – The story of Alice in Wonderland is full of twists and turns, confusion, worry, and, to use your great grandmother's word, gaiety.
There's a white rabbit freaking out about being late, a blue caterpillar handing out free advice, a baby that turns into a pig and a mad tea party.
Lewis Carroll sure did know how to make things up.
Then there's the defense that Ohio State will put on the field to play Utah in the Rose Bowl on New Year's Day.
Old Lewis has competition with this bunch.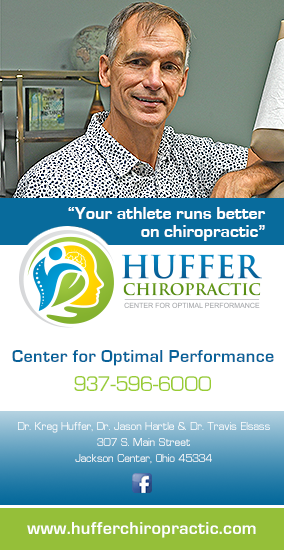 What a tale that has been with a defensive coordinator being demoted, a running back transforming into a linebacker, a safety being lost to injury for the season, three linebackers entering the transfer portal with two leaving the same week, three true freshmen playing a lot and an unhappy ending to the regular season with a loss to, ugh, Michigan.
Then after Michigan came a defensive back and defensive lineman entering the transfer portal.
Oh, yes, the brand spanking new defensive coordinator, Jim Knowles, late of Oklahoma State, will be on the payroll beginning January 2.
And we're not even to the part where it reads: The End.
The Buckeyes are a puzzle and a mess, and it's a pretty good assumption that no amount of time practicing for the Utes can put them back together.
It didn't work out for Humpty Dumpty.
Now, they go against a Pac-12 championship team that is hungry for more with a coach in Kyle Whittingham who has an 11-3 record in bowls.
"We definitely need to walk away with a win," true freshman defensive end Jack Sawyer said. "We've got to end the season the right way because we've had too good of a year to go in the Rose Bowl and lay an egg. So, I definitely look forward to getting a win in the Rose Bowl and coming out of it the right way. And the only way to do that is with a win."
Michigan offensive coordinator Josh Gattis called out Ohio State's defense after a 42-27 victory, saying it was "soft'' and "finesse.''
The Wolverines ran for 297 yards and quarterback Cade McNamara was deadly efficient in completing 14 of 20 for 190 yards.
The statistic that shows just how on time Michigan was offensively that day was its 5 of 8 conversion rate on third down. Even on their best days, teams face at least 15 third downs.
Linebacker Steele Chambers, who converted from running back, said the defense got slapped in the face and must do something about it.
"We have all the pieces to be a great defense,'' he said. "As far as The Team Up North game, that was an attitude thing. We have to have more fire in us and to be more physical. It definitely stung, but at the end of the day I thought we played pretty soft.''
A turnaround will be quite a task because Utah (10-3) plays offense a lot like Michigan with a stout running game behind Tavion Thomas (1,041 yards, 20 touchdowns), TJ Pledger (671 yards, 6 touchdowns) and Micah Bernard (520 yards, 2 touchdowns).
Thomas is a handful in having gained 70 percent of his yards after contact.
Quarterback Cameron Rising is a catalyst. He has thrown for 18 touchdowns and 2,279 yards and completed 62.8 percent. He has run for at least 50 yards in four of his lasts six games.
This offense hung 38 points on Oregon during the regular season and conference championship game.
It was way back when, but the Ducks out-worked and out-thought Ohio State in a 35-28 victory in Week 2.
"We've definitely got to go out there and prove we can stop the run," Ohio State defensive end Tyleik Smith said.
That is going to take an enormous effort play after play, and one has to wonder whether this defense has the wherewithal to do that. It has been awful on third down, too often a sieve against the run and, ahem, has that tag of being soft and finesse.
This defense has been starting a true freshman at cornerback in Denzel Burke and playing three true freshmen linemen off and on in Sawyer, JT Tuimoloau and Tyleik Williams.
The Rose Bowl is a last opportunity for the defense to do something – anything – in order to go into the off-season with some excitement.
"I feel like this is a good opportunity to show that we've made adjustments based on the last game," Chambers said. "I think it's a good game to prove ourselves, prove that we're a tough team, that we're a physical team and that we can handle that kind of stuff."
The future is intriguing, and we're not just talking about the incoming freshmen such as linebackers Gabe Powers of Marysville and CJ Hicks of Kettering Alter and linemen Caden Curry and Kenyatta Jackson.
Burke and Cameron Brown raved about two cornerbacks on the roster, Jordan Hancock and Jakailin Johnson, and their ability to make an impact in 2022 as redshirt freshmen.
Burke called them "dogs'' in that they are players.
What about the new guy, Knowles?
Oklahoma State leads the nation with 54 sacks going into a bowl against Notre Dame. It attacks with a 4-2-5 scheme.
That's the same scheme interim defensive coordinator Matt Barnes has used.
The main difference is that Knowles likes to have a defensive lineman be able to play any of the four positions. That man is usually active before the snap and can drop into pass coverage.
Yes, we know that Harrison sometimes has dropped back into coverage, but he has not been a difference-maker.
Day is confident that Knowles finally can give Ohio State a great defense rather than the hot-and-cold and mostly inconsistent stuff the fans have been seeing since 2018.
"When you're coming in to be the defensive coordinator at Ohio State, you have to check all the boxes. It's not just one," Day said. "But I think his past and what he has done, when you watch the guys who have played for him, what they've done schematically, how they speak of him, former coaches that have worked with him, that he's worked for – you add up all those things and you look at the production, it all speaks for itself."
Day said the "we're going to do the best that we can'' to keep the defensive coaches in place.
Harrison hasn't decided whether he will return or put his name into the NFL draft. What Knowles has to say might swing him toward playing a fourth season with the Buckeyes.
"I'd love to sit down with our new DC and see how this defense looks like and how the ends play, and that will definitely factor into whether I stay or leave,'' Harrison said.
What excites Sawyer is Knowles having a lineman-linebacker hybrid. That fits right into his skill set, and he wants to know more about it.
"It's definitely intriguing for a guy like me who has kind of played everywhere growing up and played linebacker the majority of my life until high school," Sawyer said. "How they kind of stand them up and back them off the ball, it's definitely intriguing for a guy like me who likes to play in space too.''