It was tough, and it was competitive, and for 31 minutes it looked like vintage Jackson Center basketball.  But New Bremen flipped the script in the final minute to escape Thursday with a pre-holiday 56-53 win over the Tigers.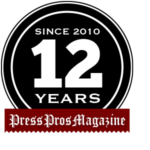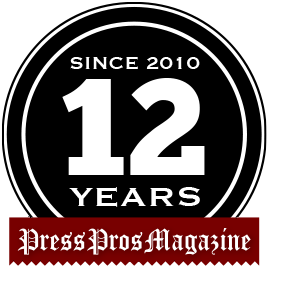 Jackson Center, Oh – Jackson Center coach Scott Elchert put it in the most succinct of terms possible following Thursday night's 56-53 loss to the New Bremen Cardinals in a non-con pre-Christmas matchup before a full house.
"You know, if we score 53 points we expect to win the game," said Elchert.
Which pretty much gives away the ending of the story, notwithstanding the first 31 minutes of the game.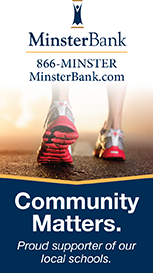 Jackson Ceneter (4-3) led throughout by a margin of 4 to 7 points, only to see New Bremen catch them in the final minute, go ahead on an uncontested David Homan layup, and hold on through a good look at a tying three-pointer by Jackson's Jace Mullenhour at the buzzer.
"We had too many defensive breakdowns,"  Elchert lamented, shaking his head.  "Too many straight-line drives at the rim…and too many uncontested threes.  We survived some of it…but we didn't survive enough."
Exactly.  In the category of early leader for most ironic outcome thus far in the 2021-'22 basketball season, when Jackson Center scores 53 points…they almost ALWAYS win the basketball game.
Elchert's Tigers came out with great energy in the first quarter, benefited from sharing the basketball and points by Nolan Fark, Jace Mullenhour, Kellen Reichert and Carson Regula, and took a 15-11 lead at the end of the period.
They maintained that margin by halftime, 31-27, despite some clutch three-point shooting from New Bremen's Reece Busse and Ben Wells.
And had it not been for Mullenhour's long three-pointer from the point as the horn sounded the halftime score would have been 28-27, as Mullenhour drained it, then turned and ran straight for the locker room.
But New Bremen's Reece Busse and David Homan wouldn't go away;  and Cardinals' coach Cory Stephens knows something about playing defense, too.  And someone might have taken sophomore guard Aaron Thieman for granted.  Jackson, much to Elchert's disgust, kept leaving Thieman open for those uncontested three-pointers in the second half…and Thieman kept hitting them –  a pair of them on his way to 10 points for the game, and all 10 in the fourth quarter.
Still, Jackson Center squeezed enough out of Carson Regula's team-high 17 points (8 in the second half) to hold a slim 39-37 lead at the end of the third.  That's when Thieman began to heat up.
He hit a three from the wing to start the fourth, only to have Regula score on the other end to keep Jackson ahead and force the Cardinals to match baskets.  They did, despite Jackson creeping back out by four with three minutes remaining.  But Thieman kept shooting, and hitting, and Busse gave him just enough support with five points in the final eight minutes to cut the score to 53-52 with a minute remaining.
Elchert said it…the part about the straight-line drives to the rim…and with 56 seconds remaining, Busse set a screen at the top of the key to free Homan, who drove uncontested all the way to the rim to score the go-ahead basket, 54-53.
Still, Jackson Center had plenty of time (50 seconds) to answer, and on a gritty possession at their end they got a shot attempt by Camdyn Reese that didn't go in…but Reese was fouled – two shots with 27 seconds left in the game.
It's the age-old scenario in basketball – the game on the line and you're at the line with a chance to either tie or go ahead.  Reese was long on his first attempt, and short on his second.  Empty!
New Bremen grabbed the rebound, got it across the time line, and Jackson was forced to foul who else…but Aaron Thieman.  Thieman hit both ends of the one-and-one to put the Cardinals up 56-53.
Still, there remained 13 seconds, and Jackson had made enough shots, and enough three-pointers early in the game to look to Jace Mullenhour for one more.  He got a look in front of the Tigers' bench, but contested by New Bremen's Nathan Rindler, Mullenhour's shot caromed off the front of the rim as time expired.
There was plenty of Christmas coal to go around, but the guy who presented the biggest lump – besides Aaron Thieman – was David Homan, and the irony of him taking advantage of one of those straight-line drives to the rim to score what turned out to be the winning basket.
"Yeah, it wasn't a set play, but we run a lot of five-out and Reece Busse set me a good screen,"  said Homan.  "I happened to be wide open and that shot put us up by one.  I was expecting some contact, and nothing was there.  Thankfully it dropped in."
Carson Regula would finish with a team-high 17 points for Jackson Center, with Nolan Fark and Jace Mullenhour joining him in double figures with 10 and 14, respectively.
Reece Busse matched Regula for game honors with 17 points for New Bremen, with Thieman's 10 and Nathan Rindler and Trevor Bergman scoring seven apiece for the Cardinals.
New Bremen, one of the unheralded surprises thus far in the MAC and Division IV, improved to 7-2 on the season and Cory Stephens appreciated afterwards just how hard it is to win a game at Jackson Center…when you allow 53 points.
"It was a good team win," he said.  "We battled the whole game against a good Jackson Center team.  This is a tough place to play, too.  So I'm proud of the kids and their effort.
"We've said all year, 'Your defense will lead to your offense'…and that's what happened with David on that play.  No one really picked him up and he went to the bucket.  And when you gut it out on defense sometimes you can throw it at 'em and catch them in a transition-type deal."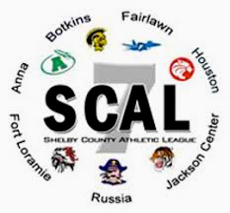 Scott Elchert is a veteran coach, and he wasn't about to blame it on the Grinch.  A little coal in your stocking in December can serve you well come tournament time.  You remember plays like that, the mistakes, and the appreciation for scoring 53 points.
Only, if you score that many in February, and you play for Elchert, the expectation is…you win the game!