Nine months removed from winning the Division II state title in girls bowling, junior Jasmine Schulze and Coldwater are back in a familiar position of trying to peak at the right time to defend that title, come February.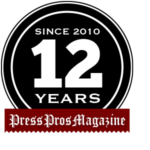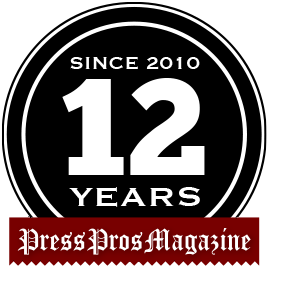 Coldwater, OH – Ask Coldwater junior Jasmine Schulze and she'll readily admit…it's pretty neat to be the state champion in anything.
In her case, she and her teammates are in that enviable position, bringing home the Cavaliers' seventh title last February (including boys) when they went through Worthington Christian, Hubbard, and Greenon with almost clockwork efficiency.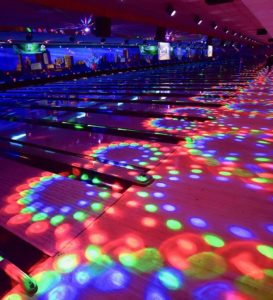 But now it's back to the grind, with Schulze the significant holdover from last year's team, and surrounded by a lot of new teammates learning the responsibilities of being the defending champion on the fly.  Now, she not only has to be her best on a weekly basis, but the leader of the pack, on and off the lanes.
"I'm doing pretty decent, but there's always room for improvement,"  she said before Tuesday's competition at Community Lanes, in Minster.
"I like where I'm at individually, I've got team backing me up, so it feels good to be where I am right now."
Where she is right now is at the top of MAC women's bowling statistics, averaging 193, and she strengthened that number Tuesday with individual games of 220 and 196 (208 avg. for the match), on the way to a 4oo-pin team win over Minster.  Her consistency has set her apart through the first three weeks of conference competition, and she credits her mental approach to keeping her in that consistent groove.
"I've been able to repeat shots, and there's time where you pull a shot or have the ball hook too much.  You know what you need to do, you just have to get yourself into that spot mentally where you can do it .  It's a matter of having the muscle memory of making the shot, you just can't have your focus someplace else while you're in the process of doing it."
"She's a good kid and a straight-A student,"  says Cavaliers coach Rick Hartings.  "She's very intelligent, very mature for her age, and I think she's capable of bowling in college if she wants to.  She's a good worker and a great leader."
She'll need to be a great leader with a new supporting cast around her this year, because defending, or repeating, when you're the champ is anything but automatic.
"We lost five seniors last year,"  says Schulze.  "The new girls we brought up are just trying to get into a rhythm, and as long as we're working together and have the same goal in mind I think we'll be just fine.  As far as leading, if I don't make a good shot I know that I have someone to back me up, and it's the same with me towards them.  We have to help each other.
"As far as pressure, it's always there because people question whether you're good enough to be champion again this year.  People want you to repeat that process, but there's factors that change – new girls – and the pressure also creates expectation."
She gives you every sense of expectation becoming motivation between now and the end of the season – the state tournament come February.
"That's our goal every year,"  adds Hartings.  "To get the boys and girls ready to compete for a MAC or a state title.  This year is different because our boys program is very deep, but the girls team has only ten girls…five on varsity and five on JV.
"We have a lot of girls who've never bowled before, so to make another run we have a lot of work to do.  But that's always our end goal.  We're going through some small classes with boys outnumbering girls, but we knew that three or four years ago.  We knew that class size could affect our depth.  Right now we have a ton of boys bowling, but not that many girls."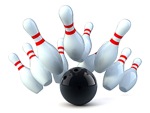 Schulze doesn't seem to care, and true to her pledge of focusing past outside issues, she maintains her consistency.
"There's always pressure of some kind,"  she maintains.
"But that can build up a team when you know that someone's counting on you."