The University of Dayton Flyers constructed a 20-point lead with six minutes left, 61-41, Tuesday at UD Arena, then had to fend off a 17-1 run over a five-minute span by the Southern University Jaguars as guard Kobe Elvis hit a fast break reverse layup in the final two minutes to stop the rally and preserve Dayton's eighth win against five losses in nonconference play.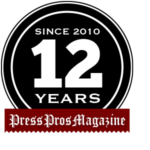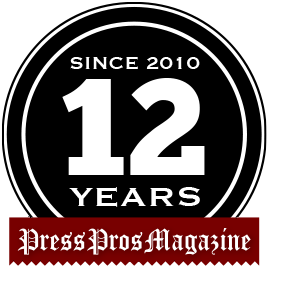 DAYTON — A 69-60 basketball victory sounds as comfortable as a new Christmas bathrobe from Neiman Marcus.
That was not the case for the University of Dayton Flyers Tuesday night in UD Arena. The score was, indeed, a 69-60 UD victory, but it was about as comfortable as a pair of size 34 jeans on a 38-inch waist.
The Flyers led Southern University, 61-41 with 6:06 left — a 20-point lead that felt as comfortable as a Sunday afternoon in a Barcalounger.
Suddenly, Southern lived up to its nickname and began snarling around the Arena floor like Jaguars roaming the Ecuadorian lowlands.
The Jaguars employed an all-out scramble press, an in-your-face, double-teaming, arms flailing, chest-bumping blanket.
And the Flyers attacked it like renters fleeing a burning apartment building. It was helter-skelter.
The Jags went on a 17-1 run as the Flyers played pass-the-ball-to-the-other team. Suddenly, it was a four-point game, 62-58, with 1:40 left.
But the panic-stricken Flyers were saved by Kobe Elvis. He broke free under the basket and scored a reverse layup, just like the guy he is named after, former NBA icon Kobe Bryant.
That pushed the Flyers ahead, 64-58, the only basket the Flyers scored in the final six minutes. They finished it off with free throws in eight attempts, the last two by Elvis with :12.2 seconds left.
Elvis led the Flyers with 15 points, none bigger than that reverse lay-in with 1:26 left.
"I just turned my body a little bit, got open and put it up and it went down," Asked if it reminded him of a Kobe Bryant bucket, Elvis said, "I should have stuck out (like Kobe Bryant used to do)."
The Flyers should have been forewarned. . .and they were. Some watched the Southern-Kent State game Sunday. Coach Anthony Grant watched the tape and alerted his team.
Southern was down 10 points at Kent State with three minutes to go. Their fire drill scramble press discombobulated the Golden Flashes and Southern won at the buzzer.

Were the Flyers in panic mode or what during Southern's 17-1 run?
"When somebody is pressing you like that, there is always little jittery stuff," said Elvis. "When things are moving so fast it is kind of hard to slow down and get our plays ready. Once we figured it out. . ."
Well, they never figured it out. Elvis' shot just put a tourniquet on the bleeding.
Two negative factors spoiled this win, although a win is a win is a win. And this one lifted the Flyers to 8-and-5, concluding their nonconference schedule.
This freshman-dominated aggregation continues having trouble closing out games when it has late leads. And it continues to pile up turnovers at a frightful pace.
Toumani Camara scored 13 points and snagged 12 rebounds. The Flyers, though, turned it over 21 times, a vast amount in the final six minutes, and Camara had six. He committed eight turnovers in the loss at Mississippi and six in the win over Virginia Tech.
"We need to be able to finish games, that's the biggest thing we need to work on," said Camara, the 6-8 sophomore from Belgium. "Turnovers is a problem and a big part of today,, especially me.
"One of our main emphasizes is to work on the turnovers," he added. "We just have to be more confident and trust our teammates. It is something we can do and get better at. We haven't reached our full potential yet and we can improve and turnovers will be area for sure."
Grant was not as upset as one might expect from a coach who watched his team nearly fritter away a 20-point lead if six minutes.
"First of all, I'm happy we got the win," he said. "Watching that team (Southern) on film, we saw it play out for 40 minutes what I saw on film. They've had a very challenging schedule. They went into Rupp Arena and played Kentucky a hard-fought 40 minutes (and lost, 76-64).
"Their last game at Kent State played out like this one," Grant added. ""Kent built a lead (10 points) and those guys kept fighting (and won)."
Grant, though, witnessed the problems, the same problems this team exhibits in both losses and wins.
"We didn't handle the adversity during the course of the game, we didn't handle their (late) run," said Grant. "They made threes (five of them in the final six minutes) at timely moments. The combination of the threes and our turnovers changed the game."
But DaRon Holmes II and Elvis stemmed the Jaguar rush, Holmes with a blocked shot under the basket when Southern was within four and the Elvis basket.
"We made a couple of plays, Deuce's (Holmes) block was huge and Kobe Elvis's driving layup was huge to swing the momentum back in our favor."
After a brief holiday break, the Flyers begin their chase for an Atlantic 10 title with a game at Rhode Island December 30.
"We're a young team that is growing every game, every day, every practice," said Camara. "I'm confident in our team and what we do. We need this break to get away from basketball and see what we need to focus on."