There really aren't that many good teams in any sports anymore, and if you doubt that statement…just listen to how hard the talking heads work to make it sound like there are with Monday morning analysis.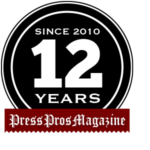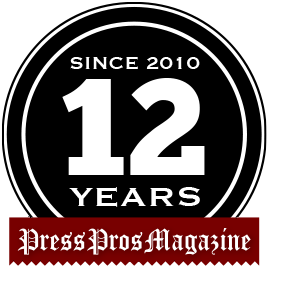 I fell off the wagon on Sunday, and some of you may wish that I had fallen under the wagon. I wouldn't be surprised.
I spent the day cooking 'battlefield chili', the finest recipe for winter comfort soup you can imagine from the recipe of my dear friends, Dean and Judy Shultz, in Adams County, Pennsylvania. Another column for another time, but ask me about it…if you care.
And on the kitchen TV for background I watched my first NFL game – live – in three years. Cowboys versus the Giants, and it was as average as fast food – not near as good as the chili. Too many penalties, too many timeouts for commercials…and frankly, just too much about the Dallas Cowboys, speaking of average.  And yet, they claim to be 'America's Team'.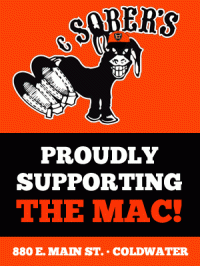 Dallas ended up winning the game, but it was such an innocuous outcome I had to look it up on Monday morning to be sure. And when I turned on ESPN for some Monday morning drone I heard about a whole different game. Between Mike Greenberg (who was better with Golic), Dan Orlovski, Ryan Clark, and Rex Ryan, you would have thought they were talking about a game between Heaven and Krypton.
I've never heard anything so over-analyzed, made so much of:  two going-no-place football teams that just happened to play in a time slot that no one could avoid…because the Bengals (locally) played on the west coast and the Browns didn't play at all, because of, you know…C-o-v-i-d! They kept using the term 'bottom line'.
But here's my bottom line: America didn't care!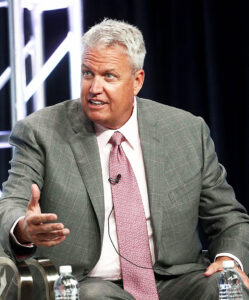 You would have thought the fate of the nation depended on that football game – Dak Prescott's indecision in the red zone, CeeDee Lamb's inability to catch the football, and Mike McCarthy's explanation about clock management.
They made it out that if you didn't follow Ryan Clark's Twitter account during Sunday's games it was akin to missing the resurrection. But his tweets were so 'hip' and 'hood' that even Greenberg couldn't understand them. Clark had to interpret.
They squeezed two hours of air time out of this, and at one time Rex Ryan's wardrobe was brought into question, to which Ryan said, "My suit looks like something Richard Nixon would wear."
This is what sports programming has come to be. Which makes me really question our own Press Pros inventory. I hope we ask better questions. I hope we make better points. And if we ever try to make a football game between Milton Union and Lehman bigger than the gross national product…someone please just tell us.
What was far more interesting to watch Sunday was golf – the PNC Championship – the tour event with pros competing while playing with family members as partners. Tiger Woods and son Charlie was 'must see' if you care about that kind of thing.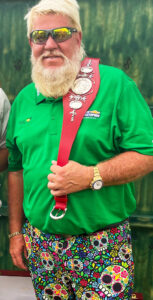 They finished second in the competition to John Daly and his son, John, Jr., and at one point the Woods duo strung together about a dozen consecutive birdies. Charlie Woods is all of twelve years old, and how anyone is that good, that young, is truly the stuff of prodigies.
John Daly, Sr., meanwhile, looked like he dressed out of a clown repository and needed one of those personal body hair appliances.
Granted, the event was played on an easier golf course than Augusta and St. Andrews, but the younger Woods played fearlessly, and face it…hit one great shot after another – never a ball offline.
Tiger, of course, was coming back from the car accident ten months ago that almost cost him his life, and his even being there to compete was fairly remarkable.
But the kids, Charlie and John Daly, Jr., stole the show. Daly, by the way, is a freshman playing golf at the University of Arkansas. Woods is in the seventh grade.
You have to like his future.
Speaking of Covid and sports…soon we're going to have to accept that this virus is not going to go away.  So just play.  Like any other respiratory disease, you may be infected…but you're probably not sick.
Yes, there have been deaths. Yes, there are those hospitalized. It's sad, and at times it's felt like the beset of a plague.
But we die from the flu, too – lots of us – but that was never publicized like the ongoing news beat of Covid 19 and its variants. And I'm convinced it's here to stay.  No different in that respect than cancer or the common cold.
Half the Browns roster tested positive last week, forcing postponement of Sunday's game with the Raiders. But no one was sick, just in step with the league's policy of 'woke' and of being a model of responsibility and caution.
In the meantime, 107,000 people crammed into the stadium to see Ohio State and Michigan play and there wasn't one word about a breakout, afterwards. Still, what Fauci says is the gospel and the reality of no one getting sick from a Forty Niners game is ignored – along with the reality of natural immunity.
The longer this goes on the better for all of us, because the reality of natural 'science' kicks in and surpasses Fauci's foibles.  99% of those who contract this virus, just like the common cold, are going get through it without incident – and probably without testing. I cancelled a dental appointment last week because I got up that morning with sore throat and not feeling good. Twenty four hours later I realized that it was just sinus drainage.
Still, we continue to shut down, continue wearing masks that don't do anything, and get one booster after another while ignoring the health issues that make us vulnerable to any kind of disease: diet, obesity, and lack of physical activity. The lines at fast food drive-throughs have never been longer.
But still, we blame everything on Covid – government, economy, inflation, empty retail shelves, and the Browns, who are apparently down to starting Bernie Kosar at quarterback against the Raiders.
This is what I saw over the weekend…that, and Rex Ryan dresses like Richard Nixon!