The senior offensive lineman could have opted out of the Rose Bowl and prepare for the NFL draft, but he wants to leave Ohio State a winner after a 42-27 loss to the Wolverines.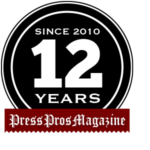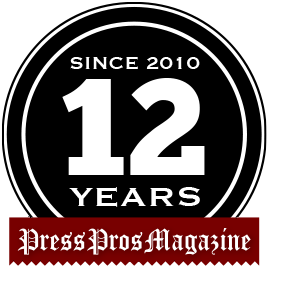 Columbus, OH – Tis the season of great uncertainty for the Ohio State football team after its season blew up like a cherry bomb with a thorough butt kicking at the hands of the team they love to hate.
Three weeks ago, the Buckeyes went to Ann Arbor aiming to clinch a fifth straight spot in the Big Ten championship game and get one step closer to a third straight berth in the College Football Playoff.
Then, kaboom, Michigan pulled off a 42-27 victory and just like that it became the No. 1 team in the conference. The noise from that could be heard across the nation.
Ohio State's consolation prize is a Rose Bowl appearance against Pac-12 champion Utah on New Year's Day.
The intriguing question is how many NFL draft eligible players will or will not play in this game that has exhibition written all over it.
When the sports information department scheduled a media bash inside the Woody Hayes Athletic Center on Thursday, some of those draft eligible players in question such as Chris Olave, Garrett Wilson and Nicholas Petit-Frere were nowhere to be seen. Zach Harrison and Dawand Jones were present and accounted for.
No player officially has opted out.
We do know that two true seniors, offensive lineman Thayer Munford, and defensive lineman Tyreke Smith, plan to make the trip to Pasadena and play one last time for the Buckeyes.
It has been a great week for Munford in being voted first-team All-American by the American Football Coaches Association. There are a number of these post-season teams, and that one was a good one to make.
It's tradition for Ohio State athletes to have an oak tree planted on campus when they are voted All-Americans.
"I'm just blessed and honored to have a tree, finally, at Ohio State,'' Munford said. "That's why I came back to the best university in America. And to get my degree.''
Munford would have been taken in the 2021 NFL draft after having started 33 games his first three seasons and being voted first-team All-Big Ten as a junior.
But he promised his mother that he would return to get a degree in sports industry and promised himself to help the team win a national championship.
Pro Football Focus graded him as the No. 1 returning tackle at 91.8.
Things didn't go that way. Line coach Greg Studrawa and head coach Ryan Day asked him to move to left guard in order for Jones to get on the field as the starting right tackle and Petit-Frere to move from right to left tackle.
He bought in like the team man he has been.
"Of course, we wanted to be in the playoffs and we came up short to That Team Up North,'' Munford said. "Our motto is to be more physical than the last game. We made some mistakes (against Michigan). It has been very, very physical (in practices).''
What can be worse than losing to Michigan in your last regular-season game?
It's losing to the Wolverines by 15 points and then having to hear Josh Gattis, their offensive coordinator, chide your team for being "soft'' and "finesse.''
Then ESPN commentator Desmond Howard, a former UM player, piled on in barking at the Buckeyes.
"I don't care what people other people think,'' Munford said. "All I care is what my team does from here on out. If they're not going through the stuff we're going through, I don't want to hear it.''
The loss and having Michigan fans push and shove their way past Munford and his teammates to celebrate on the field are still fresh memories.
"That pain, for me, is going to linger because that was the last time playing them,'' he said. "I just know for sure that the young guys coming up are not going to lose that game for sure. I imagine (the score) will be all over this facility (by spring practice). I'm going to be scared for Michigan. Whew! I can't wait for that game.''
Munford said he'd like to air his true feelings about Gattis and Howard, but chose to keep them to himself.
"It does drive us and it drives the younger players,'' he said. "Hearing their chirping all the time is annoying. I don't like it.''
Howard, he said, isn't being nonpartisan like journalists should be.
"He can kick rocks, too,'' Munford said. "He's doing his job. It's not professional, of course. But he has to stick to his job.''
Smith, who is from Cleveland Heights, chose not to answer questions about Michigan. He said he has got more work to do before leaving school.
The Rose Bowl is his chance to win one more game. Then he's off to the Senior Bowl, an all-star showcase for NFL teams at the University of South Alabama.
"I just feel like the brotherhood wants to go out with a bang,'' Smith said. "I want to play as hard as I can for the brotherhood.''
He later said, "I wouldn't opt out. I'm playing.''
If Smith's words are any indication, Utah will be seeing a determined and angry Ohio State team.
"I feel like everybody has something to prove in this game,'' he said. "We're playing for the win. It's a big-time bowl game. It's the Rose Bowl. Every time we go out be like we're playing for a championship.''
This has been one frustrating season for Smith personally. Injuries kept him out of three games He totaled 25 tackles, three sacks, two other tackles for losses, five quarterback hurries and one forced fumble.
When he's right, Smith can be disruptive as a pass rusher.
"It didn't go the exact way I wanted it to go,'' he said. "But I'm thankful to be in the position I'm in. I try to not look back on the past. I focus on the moment to get ready for the future. I feel like I need to go out there and show consistency and to dominate. I feel like I have to show some power. I feel like a have a lot to prove to a lot of people. I'm going out there with a chip on my shoulder.''