The University of Dayton Flyers traveled to Oxford, Miss. for only their second true road game of the season and lost to Ole Miss, 76-68, giving the game away by committing 19 turnovers that stifled the Flyers on the offensive end and dropped the record to 7-5 after they had won six of their previous seven games.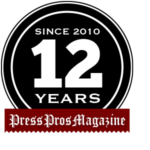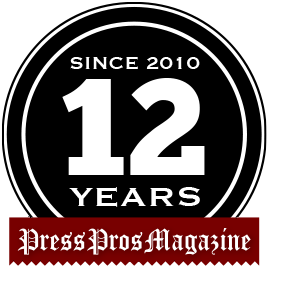 OXFORD, Miss. — In the initial moments late Saturday afternoon, it looked as if the University of Dayton Flyers were hit by a Dayton Freight 18-wheeler.
The University of Mississippi jumped to a 19-6 lead as the Flyers handled the basketball as if they were holding the business end of a hot skillet.
Turnovers, turnovers, turnovers.
After the abysmal start, the Flyers kept making runs at the Rebels, but every time they got within three, five or seven points. those ugly turnovers surfaced. And they took some bad choice shots.
And it ended up a 76-68 defeat at The Pavilion, dropping UD to 7-5 on the season, 0-2 for true road games.
Ole Miss?
—The Rebels were not impressed with UD's wins over Kansas and Virginia Tech.
—The Rebels were not impressed with UD's 7-0 all-time record against Ole Miss.
—The Rebels were not impressed with UD's all-court, all-game press that didn't do much more than tire out the Flyers.

What it came down to was 19 turnovers, which is amazing because point guard Malachi Smith seldom turns it over. He had only one turnover while dishing out 11 assists and scoring 16 points.
Those 19 turnovers led to 25 of Ole Miss's 76 points.
And the Flyers were burned badly by a freshman who came off the Ole Miss bench with a heavily bandaged shooting hand that was broken. Deeshun Ruffin scored a career-best 19 points.
During one stretch late in the game, after the Flyers pulled within 54-47, Ruffin scored nine straight points to build a 63-51 lead.
The Flyers kept scrambling and scrapping, but sloppy play and time running out worked against them.
After the 19-6 deficit, the Flyers rallied to within three, 23-20, but three quick turnovers led to an 11-4 Ole Miss run and a 10-point 34-24 lead.
And Ole Miss was not impressed that the Flyers came from 10 points behind at halftime to beat Kansas.
The Flyers did pull within five, 45-40, early in the second half and 49-44, but Mustapha Amzil launched a couple of ill-advised threes and it quickly became 60-49 and it was a matter of time.
"It seemed like every time we cut it to a two-possession or three-possession game, we would do something on the offensive end to extend their run with a turnover or untimely shot," UD coach Anthony Grant said on his post-game show with broadcaster Larry Hansgen.
Under the basket, it was Mississippi's 7-foot-0 Nysier Brooks against UD's 6-foot-10 DaRon Holmes II.
Brooks, a transfer from the University of Cincinnati and the oldest of 11 children, scored 16. Holmes scored 14, but incredibly did not snag a single rebound. Brooks cleaned the glass better than Windex with 11 rebounds.
Toumani Camara scored 15 and grabbed nine rebounds, but eight of UD's 19 turnovers were marked next to his name.
The turnovers were difficult for UD coach Anthony Grant to chew on.
"That's the story of the game. . .we turned the ball over too much," he said. And it was a sad tale for the Flyers, who had won six of their previous seven games.
"That made easy opportunities for them and it is difficult to win on the road doing that and give Ole Miss credit, they are a good team. The live ball turnovers and they empty possessions. . .they caught up with us."
The Rebels do own a significant victory over Memphis, but just last week they lost to Western Kentucky, 71-48.
"That No. 2 (Ruffin) came in and did a great job, getting himself to the free throw line," said Grant.
Ole Miss used dribble-drives down Main Street throughout the game and Ruffin was the main character. He was 5 for 9 from the field and 9 for 12 at the foul line.
The Flyers shot it good from inside and were 26 for 52 (50 per cent) from the field. But they were only 4 of 18 from three. R.J. Blakney was 5-for-5 from three with a career-best 19 against Virginia Tech, but was 1-for-4 from the arc Saturday and scored nine.
"They have some weapons that are tough to guard," said Grant. "They put pressure on the rim with their guards getting downhill. The big guy inside (Brooks) was a load.
"Trying to make decisions, we were caught in the middle on their pick-and-rolls," he added. "Do we take away the lob from the big or do we step up and help on the guard? We didn't do a good job of getting back on the ball the way we needed and they made us pay for it.
"Give them credit, it had a lot to do with us not playing well enough for us to get the win tonight," said Grant. "Too many turnovers and we didn't play well enough on the offensive end to get the win."
The Flyers return to UD Arena Tuesday night to host Southern University, their last non-conference game before embarking on their Atlantic 10 conference schedule.