It's been around for 56 years, and everyone loves it, but very few actually know that the Charlie Brown Christmas Theme has nothing to do with Christmas season, at all. Here's the story.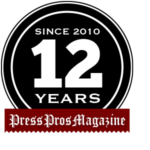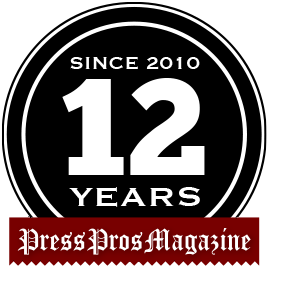 When CBS producer Lee Mendelson finished filming the pilot for the now iconic Charles Schultz 'Peanuts' Christmas special in 1963, he knew he needed music for the script; and he knew that it had to be something different than traditional Christmas music.
But where do you find such a thing when you don't know what you're looking for?  You just know it has to be something different.
Driving home from his studio in San Francisco one afternoon, Mendelson was on the Golden Gate Bridge listening to his car radio when he heard a jazz recording of a tune entitled, Cast Your Fate To The Wind. Mendelson would later share that it was like nothing he'd ever heard before.
"It was jazz, and I loved jazz. But this was melodic and open, and came like a breeze off the bay," he claimed.
He began to research and very quickly found that it was a tune recorded by jazz pianist Vince Guaraldi, a fellow San Franciscan, and an off-the-beaten path musician who had made some recordings (including Cast Your Fate To The Wind), but he hadn't made much money playing with his trio in area night spots.
Ultimately, Cast Your Fate To The Wind would win a grammy award, and that went a long way towards correcting Guaraldi's financial shortfalls. When he got a call from Mendelson…the rest of his professional future pretty much fell into place.
Mendelson asked if he could do a similar piece for an animated show called A Charlie Brown Christmas, scheduled to air the following year. Guaraldi told him he'd just finished writing a piece that he wanted him to hear.
"I'll come to your studio," said Mendelson.
"No, I've got to play it for you over the phone right now," gushed Guaraldi. "I've got to play this for someone or I'm going to bust."
He played it for Mendelson, who loved it immediately, and asked what he would call it.
"Linus and Lucy," said Guaraldi. Little did either of them know that 60 years later it would become one of the great jazz standards across the world.
A Charlie Brown Christmas first aired a year and a half later in December of 1965, and has become an anticipated holiday classic ever since, much like Frank Capra's It's A Wonderful Life, the other holiday 'must see' with James Stewart released in 1947.
Gauraldi made his name and his fortune for that time off his composition of Linus and Lucy, but he never lived long enough to enjoy it, or his fame.
He died of a massive heart attack on February 6, 1976. He was just 47 years of age.