On opening day of Press Pros 2021-'22 bowling coverage, women's bowling stood out for the promise of its future in the person of young talent that's already setting records.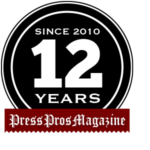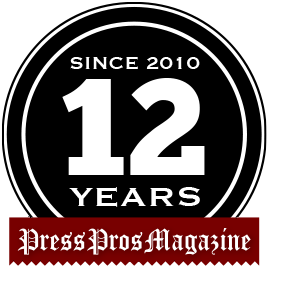 Versailles, OH – On opening day Saturday of our 2021-'22 coverage of area high school bowling at Keith Bohman's McBo's Lanes in Versailles, the question was asked of one Midwest Athletic Conference coach as to quality of talent on hand for women's competition in the 9 am flight.
"Coldwater's not here today,"  said Versailles' Tyler Phlipot.  "But you need to see Mallory York (Versailles), Ashlyn Dilworth (Fort Recovery), and Marina Nelson (New Bremen).  Statistically, they're three of the best in the MAC this season."  And then he added, "And Marina Nelson is young…a freshman!"
Phlipot, of course, was dead on.  Because in the absence of Coldwater's Jasmine Schulze (190 avg.), York (182), Nelson (182), and Dilworth (175) represent the next three next highest averages in conference bowling after just one week of league competition.
"And last week Marina Nelson set the school record for highest individual game ever for women's bowling,"  said New Bremen coach Brian Alig.  "She had a 244 and a 204, and that set the mark for the highest two-game total in women's bowling."
Typically, if you want to jinx someone…just show up to write about them.  It never fails.  But to their credit on Saturday, York, Dilworth, and Nelson – all three – proved to be as good as touted.
York got off to a slow start in the individual competition, throwing a 168 in the opener.  But in her second game she got on track to bowl 201 to finish with a two-game total of 368.
Dilworth had the hot start, rolling a 201 in her opening game, then finishing with a 181 game to total 382.
But Nelson was the model of consistency, rolling a 204 in her first game, then finishing with a 202 for a two-game mark of 406 – good as advertised, and but for the luck of bowling her total of the day could have been much, much higher.  Of all the bowlers competing, she stood out for her ability to consistently hit the 1-3 pocket.  She started out in the second game with four solid strikes, then buried her first ball in the fifth frame, only to leave a solid ten pin.
She's the sister of New Bremen junior Maverick Nelson, of whom we wrote about last year – a leader on the Cardinals' boys team – and bowling has been a family tradition since there was a Nelson family.  She's fourteen now, but Marina Nelson has bowled since she was four.  Mechanically, you won't find anyone more sound in her approach to bowling.
"My dad taught us both,"  says Marina of her start.  "He's always bowled with my brother and me.  He started teaching me when I was five, and I've just been developing since then."
"I've always told her to just be direct to the pins,"  said dad Matt, who watched intently during Saturday's action.  "That may change as she gets older, but for now I tell her to just to be direct with her approach and let the ball do the work."
She's uncanny for her ability – her focus – to consistently hit her spots and put the ball between the 1-3…the strike pocket.  Occasionally she wanders left of the head pin, but not often.  And of course bowling is about skill, but no other sport depends more on luck.
" I could have done better today, but the ten pin and the seven pin just didn't want to fall sometimes. When I got the first four strikes in the second game today I was thinking big score,"  she said.  "When you get halfway through you're always thinking about how strong you can finish.
"I can easily bowl better than the 244 that I had last week.  I can see myself bowling a 300 and I thought about that today.  If you get four in a row you start thinking about a 300.  You can't get them all if you don't get the first."
There's two years difference between her and brother Maverick (a junior), and…there's competition.
"When we practice we always try to bowl on the same set of lanes, or a lane apart,"  she says.  "And the other day he had nine strikes in a row, before he messed up…missed.  And, I was proud of him, but at the same time I was jealous because I could do that, too.  But it's friendly competition."
She's proud of where she stands among conference leaders, especially for her age, and makes no bones about her admiration for Coldwater's Jasmine Schulze, a member of last year's Division II state championship team…and acknowledged as the league's most consistent.
"She's the standard. She's so consistent,"  says Nelson.  "She's also a junior, so she has more experience than I have, but I think I can be what she is."
Time is, without question, on her side…along with brother Maverick and the whole Nelson family.
Other high games in Saturday morning action….Parkway's Raegan Roehm had the high individual game of the day with a 224 (380 total).  Versailles' Emma Billenstein came close to that with a 222 and a 363 total.  And the Tigers' Payton Groff rolled a 203 (383 total).
Coverage of high school bowling on Press Pros is supported by the Bowlerstore.com, in Versailles, by Community Lanes in Minster, Pla-Mor Lanes in Coldwater, McBo's in Versailles, and by the Speedway Lanes in New Bremen.