Playing their third game in a week, Versailles is not the team it will be, but showed more of what's to come with a Saturday night 'special' over Fort Loramie.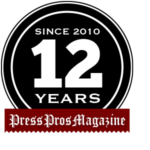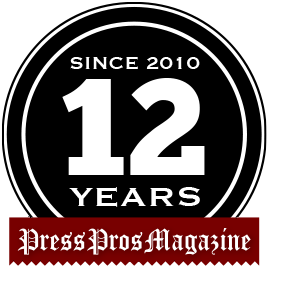 Versailles, OH – Because of a scheduling conflict they did something special.  They played down the street in the old gymnasium that still reeks of the days of Kyle Gehle and Joe Shardo.  Adding to that nostalgia, Fort Loramie hauled out some jerseys that looked like the Tom Brandewie era.
That stage being set, the Versailles Tigers played like Gehle, Shardo and company Saturday night with a physical 57-46 win over Loramie before a nostalgic crowd with high expectations of the football-delayed Tigers becoming a mirror image of the recently crowned state champion football team.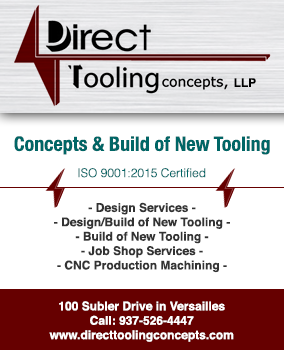 Such is the talent and the experience of the overwhelming favorite to capture the Midwest Athletic Conference crown, and continue the current era of good feeling well into March.
They gave plenty of reasons to dream against a hard-nosed Loramie team that played them point-for-point for sixteen minutes, trailing 17-13 after one quarter, and 28-27 at the half.  Junior post player Connor Stonebraker scored 9 of his game-high 18 points while the Tigers' defense made Loramie work to keep pace.
The Redskins did keep pace, however, on the early three-point shooting of Caleb Maurer, who scored 12 points in the first half, highlighted by a pair of those three-pointers.
But Versailles' size, with the 6'8″ Stonebraker, Jaydon Litten, and Ben Ruhenkamp, became an obstacle in the second half – Stonebraker adding 9 points, Litten scoring 12, and Ruhenkamp adding 16 while Loramie simply had no answer, offensively.  Maurer, after his blistering start in the first half, managed to score just 2 points in the final sixteen minutes of play, while the rim seemed to shrink on the rest of his teammates.
The Tigers clamped down on defense, limiting Loramie's opportunities to score, while igniting to outscore the Redskins 18-8 in the final eight minutes.  As the crowd filed out and into the December night, it marked a very pleasing holiday effort for coach Travis Swank.
Maurer led Fort Loramie with 14 points.  Logan Eilerman, Ethan Keiser, and Lane Frilling each score 7.  And Ty Ruhenkamp added six for the now 5-3 Redskins.
"The cards were kinda' stacked against us," said Swank after celebrating his 100th win, post-game, as the Tigers' coach.  "We've had limited practices, this was our third game this week, so we wanted to see how tough our team was, and I think people got a good look at that tonight."
Just two weeks removed from winning the Division V OHSAA football title, there is some adjustment in muscle memory for players like Noah and Eli McEldowney, and Connor Stonebraker, making these early non-conference games all the more important as conference play rushes at them like a runaway locomotive.
Versailles is the acknowledged favorite to capture the MAC championship and make a deep run in the Division III post-season tournament.  But no amount of good feeling over winning their first football title in eighteen seasons is going to buy the time, or the understanding of conference opponents come the first of the year.  Swank knows he has to make up for lost time and garner every bit of knowledge possible about his team – lineups, rotations, and situational preparation.
The center piece of all this is junior Connor Stonebraker, who came on like a house afire in the second half of last season, and is averaging in double figures through their first four games.  At 6'8″, and athletic, he's a double-figure advantage every night out against the bulk of the Tigers' schedule.
"We try to get him as many touches inside as we can,"  says Swank.  "He's a physical presence down there.  He finishes really well for his size.  And we've got other guys around him that can put the ball in the basketball, too.  So we like our inside game, but we like our outside game, as well.  We want to be able to keep teams honest."
That said, after four games, and a quality win against a physical opponent in Fort Loramie, Swank and company took another step Saturday towards moving the parts around, discovering all the ways to keep those upcoming opponents honest.
"We've talked about that,"  says Swank.  "We've talked about how we've got to develop this core.  They've played with each other, but they haven't played as a core team yet.  So we've got to get our chemistry down.  We've got to learn each other's tendencies out there, and I've got to get to know them as a team, as well.  So we're all kinda' learning on the fly, getting thrown into the fire by playing these early games.  But that's the best way you can learn sometimes."
Behind, and rushing to catch up, he's not about to trade his situation…and the added motivation – the pride – of bringing football back to the forefront of community support.
"No, you know we're so thrilled about being state champions in football,"  adds Swank.  "And I think success breeds success, so I hope our guys feed off that state championship."
It would be hard not to, given some of them experienced it first-hand;  and in a town like Versailles there's no insulating anyone from wanting to make hay while the sun shines.  And seldom – not since Gehle and Shardo, and Kyle and Justin Ahrens – has it shone brighter.  There's two new trophies in the showcase outside the doors to the gym.
And room for more.