It wasn't a thing of beauty, but undefeated Troy Christian resorted to the three things that help you win basketball games against tough teams on the road.  They played defense, they shared the ball, and the rebounded to knock off Miami East.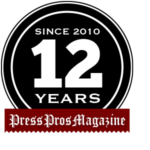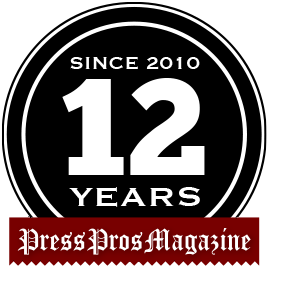 Casstown, OH – Troy Christian senior guard Chase Dohme is a self-professed shoe 'geek'.  He likes to make a statement with what he wears on his feet.
And the mint green Nikes he wore Friday night did make an impression on those that could divert their eyes from frightful shooting, 18 turnovers by the host Miami East Vikings…and the fact that in losing 53-38 the Vikes got outrebounded by a two-to-one margin, 40-24.
Was he being festive?  Some holiday spirit?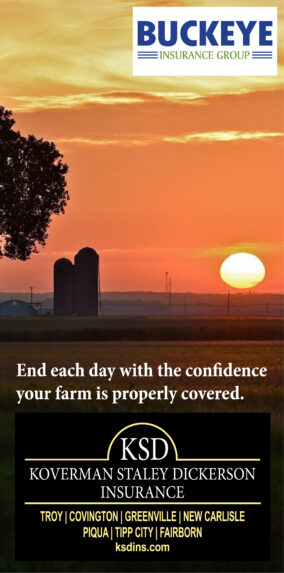 "No,"  said Dohme post-game.  "It's just something I do.  I like shoes.  And if you look good you play good.  That's what Deion Sanders said."
He did look good.  And he played well, to 'boot' (get it?), scoring nine points, dishing out three assists, and playing marvelous defense to help limit Viking sophomore scorer Jacob Roeth to just 6 points for the first 30 minutes of play…and a total of 10 for the game.
"Defense is a big part of my game,"  he added.  "I wanted to step into Chas Schemmel's role this year (graduated senior), because he was our best defender on last year's team.  I take pride in my defense."
In a matchup of two of the Three Rivers Conference's basketball best, Troy Christian (6-0) again demonstrated why they have the goods to be not only a front-runner for conference honors…but a threat to make a concerted tournament run come February and March.
They can score, but in scoring 53 points Friday they didn't exactly singe the nets.  They had three in double figures, Parker Penrod (1o), Lucas Day (10), and Ben Major (12), but still, it was a workman-like effort to score those 53 points.  In a ragged, up-and-down game throughout, Miami East had even more trouble putting the ball in the basket and resorted to tough, physical defense to stay within reach of the lead.
But when it's not going according to Hoyle, in basketball you resort to the three basics that give you a chance regardless of how badly you shoot the ball.  You play defense, you rebound better, and you share the basketball on offense.  Those three things were key in TC winning its sixth game in as many outings.
Neither team could score in the first quarter, with Troy Christian clinging to a flimsy 9-8 lead at the end of eight minutes.
But a couple of pivotal three-pointers by the Eagles Lucas Day in the second quarter pushed the Eagles to 19-16 lead.  And on the ensuing Miami East possession the Vikings turned it over.  Chase Dohme picked it up, found Parker Penrod in the open court, and he scored on a run-out to push the lead to five and give mint green shoes more than just holiday credibility.
At a point where the game, and the lead, could have gotten out of hand, Miami East's Wes Enis made his own statement, canning a long three-pointer at the 1:42 mark to keep the Vikings within striking distance.  But Troy Christian came back to score in the final moments of the quarter to take a 26-20 halftime lead, Ben Major scoring 7 of his team-high 12 points in the first half to provide that margin.
But the second half was all Troy Christian as guards Chase Dohme and Parker Penrod came out to score 12 of the Eagles' 27 points, while tightening the screws defensively on Roeth and Wes Enis.  And if Roeth is the outside threat for East, Enis has the bulk and athleticism around the rim to score at will against most teams in the TRC.  The Eagles made it tough, with coach Ray Zawadzki shuttling in fresh legs and enough equivalent size to limit Enis's impact to just 16 points.
"We talked about it all week, we had to execute our game plan to have success,"  said Zawadzki.  "We went through a lot of study time, film, and reps.  The focus was #2 (Enis), and #30 (Roeth).  I mean that's all we focused on, and I think we held them (East) to a season low in points.  And as tired as our kids are right now, I'm sure they just as tired over there in the other locker room."
Troy Christian was magnificent on the defensive boards, giving East just one opportunity to score on most possessions, and the Eagles' Alex Free would end up with 15 rebounds on the night as evidence of that dominance.
Because East was only getting one shot, TC got into its transition game, scoring layups as they were able to push pace.
When they had to play in the half court, Dohme and Penrod were equally efficient in sharing the basketball, finding open cutters to the rim for easy scores.  On the night, Troy Christian had just two three-pointers…that pair by Lucas Day in the second quarter.
They outscored East 11-6 in the third, and stole the momentum outright on a Ben Major dunk midway through the third quarter.  That was enough to sustain and finish things with 16-12 margin in the fourth to account for the final score of 53-38.  53 points is hardly headline stuff, but Zawadzki acknowledged that they were points that might not have come at all in the past.
"We want to be fearless offensively, and the last couple years I got tired of winning, or losing 41-40 or 41 to 37,"  he said.  "I've taken a new approach in coaching where I'm allowing the kids to be themselves, and we're teaching how to take advantage of defenses.  We're letting the kids just play.  Early on it was hard when we weren't making shots.  But instead of pulling it back and slowing it down I let them go and fight through it.
"Our rebounding was a factor because I told the kids we have to box out #2 (Enis) and #30 (Roeth).  I told them it's going to free up two of you and you just got to go get the basketball.  And Alex Free…15 rebounds in the game!  And how do you become a game changer without shooting the basketball?  Alex only took two shots, but yet those rebounds made a difference.  He really stepped up on the boards, as all of us did."
They're 6-0, but they've been 6-0 before – during the Grant Zawadzki years and that trip to the Final Four in 2013.  The difference between then and now is this.  Everyone had an idea about how high the ceiling could be back then with a talent like Zawadzki's son playing the point, scoring 20 a game.  With the present group, no one knows, which only adds to the excitement of this 6-0.
"That's true,"  says Zawadzki.  "I'm like a little kid this year, and I don't mean to sound boastful…but we were 120-18 in the Metro Buckeye League.  Now I wake up with a passion and a drive that I haven't had in a long time.  There's something here with this group, in this new league, where they want to be good and they're putting in the time and effort.  I'm just excited for the challenge that this league offers."
East finished with Enis collecting 16 points, Roeth had 10, and Connor Apple had 9.
"When you don't shoot it well you have to rebound,"  said East coach Justin Roeth, breaking down his team's loss to basketball's most common denominator.  "And we don't usually turn it over 18 times."
The Vikings shot 34% from the floor, while Troy Christian shot 41%…but the difference in rebounds and the turnovers turned out to be major obstacles – too much for East to overcome.
Ray Zawadzki was excited, and Chase Dohme, true to his pledge, surely put his best shoe forward in a pre-holiday game that promises more drama after the first of the year.  The Three Rivers Conference features home-and-home scheduling.
East and Troy Christian will meet again – on January 28.