Not known as a basketball power, Hilliard Davidson delivered a statement OCC Central win by using a blend of height, defense and chemistry to defeat Dublin Coffman.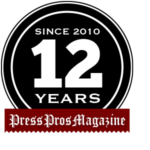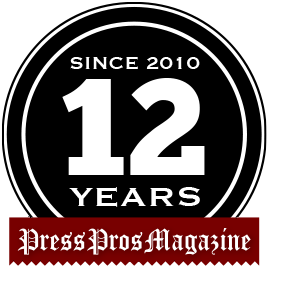 Hilliard, OH — Conversation about big-boy basketball in central Ohio covers a lot of ground. The most recent state champions are Westerville South (2016), Pickerington Central (2012) and Newark (2008). Hilliard Bradley, Upper Arlington, Gahanna, Dublin Coffman, Pickerington North and Westerville Central have made some deep tournament runs.
Hilliard Davidson is not among the dozen-or-so programs typically mentioned when central Ohio hoops powerhouses are discussed. Sure, the Wildcats reached the final four in 2000, but more sports fans identify Davidson as a football school that won a pair of state championships and six regional titles under coach Brian White with a vaunted triple-option running attack and hard-hitting defense.
Just maybe, this is the year Davidson gains some due respect on the hardwood.
Even though one of its top players was sidelined with flu-like symptoms, Davidson systematically broke down visiting Dublin Coffman on the way to a 54-47 victory in an Ohio Capital Conference Central Division showdown Friday. It wasn't really as close as the final score indicated. The Wildcats led comfortably from start to finish, building a lead of 15 points in each half.
"I'm not sure that many people in Columbus expected us to be 5-0 right off the bat like this, but we've had that kind of mindset going since November, and even in our offseason workouts," Davidson coach Tim Congrove said. "If you'd ask me if I thought we'd be 5-0, I'd not sure how I'd answer, but I will tell you it's not a total surprise."
Wildcat players also will tell you with a straight face that their early-season success is merely a product of hard work, higher expectations and team camaraderie.
Davidson went 10-10 last year following a 4-19 campaign in 2019-20. Also, late in the summer the team learned it was losing perhaps its top player, Jared Frey, a sharp-shooting 6-5 college prospect who opted to spend his senior season at International Sports Academy at Andrews Osborne in northeast Ohio.
"I was one of three guys who transferred in last year and I think was hard for us to put it all together chemistry-wise," 6-foot-5 senior forward Jayden Nervis said. "I think we kind of just wrote off last year as a rebuilding team, but starting with our work in the offseason, it all just started to click for us. We've come together as brothers."
Six-six junior forward Peyton Frey, a younger brother of Jared, echoed some of Nervis' thoughts.
"Last year, our weakness was our chemistry," Frey said. "Now, it's our strength. We play with a purpose and as a team. We know exactly what we want to do going into each game."
On Friday, Davidson came out in a defensive frenzy, drawing charges and forcing Coffman into 1-of-11 field goal shooting en route to a 19-4 lead two minutes into the second quarter.
"We always say that the first four minutes of the first half and the first four minutes of the second half are the most important in a game because they set a tone," Congrove said. "We did a great job executing our game plan and establishing an inside-out presence. We thought with our big guys, we had an advantage against Coffman."
Added Nervis, "We knew we could bully them if we got entrance passes in the right spots. We don't always play this way, but the game plan called for it tonight."
Coffman (3-2, 2-1) made a series of runs, often initiated by midcourt trapping and the perimeter shooting of senior Ajay Shelton, one of the elite offensive players in Ohio. The Ohio University-bound 6-1 senior guard, a brother of Ohio State women's basketball standout Jacy Sheldon, finished with 25 points – which is roughly his average output per game. Five of his six three-point shots came in a 17-point fourth quarter outburst, but the Shamrocks were unable to pull closer than the final outcome. Ryan Lynn added 13 points.
Frey had 12 points, Daniel Neidert 10 and Nervis nine to pace balanced Davidson (5-0, 3-0) who kept pace with Upper Arlington in the OCC Central, which also includes the likes of Hilliard Bradley, Olentangy Orange and Olentangy Liberty. Those three players, along with sidelined Ryan Paris, have been averaging between 10 and 15 points. Brady Abele, a center on the football team, turned in a solid performance filling in for Paris.
Davidson went 14-of-18 at the free throw line and Coffman just 3-for-8.
"It's been a next-guy-up thing for us as several guys have been sidelined by the flu this year," said Congrove, a former Logan Elm and Capital University standout, who won district coach of the year honors after producing a 22-6 district finalist in just his second year, in 2018-19.
"So far this year, our identity has been on the defensive side of the floor. On offense, we're just playing together. This wasn't one of our better nights in that regard. We're fortunate to have good depth and senior leadership to lean on. If there's one thing that I want to see us clean up as we head into 2022 it's to eliminate some of the turnovers we're making."
Before the game, veteran Dublin Coffman coach Jamey Collins insisted that Davidson was the real deal, and he echoed that sentiment afterward.
"First of all, they're a very good defensive team, and we knew that from seeing them on tape," Collins said. "We had a terrible shooting night and a lot of the credit goes to them for making us uncomfortable. They have talented offensive players, too. They're a legitimate contender in a division (OCC Central) that's as good as I've seen it in 20 years."