Holiday cheer, some ho-hum, and even humbug…from our legion of readers responding to December articles appearing on Press Pros. As always, we appreciate your taking the time to share your thoughts.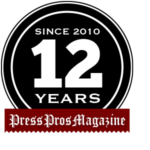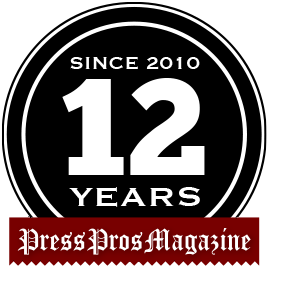 On our state football tournament coverage….
"Outstanding coverage, and the photos were unbelievable. Discovered your site through Twitter and immediately made it a desk-top favorite." … Dennis Albright
"You've always done a great job of covering the local teams from your area, but the added games for Divisions I through IV were a notable addition this year. I really do believe you guys are the best." … Russ Massey
(Ed. Note: Thanks for the kinds words, and the football was great. The Clinton-Massie game was one that everyone will probably remember…unless you're from Ursuline.)
"First-time writer to Press Pros, but I've followed Marion Local and the other MAC teams for years on your site. I thought your reference to the Mount Rushmore of Ohio High School football was fitting, and Marion Local is certainly deserving. Wondered who your other three teams would be?" … Jim Callison
(Ed. Note: Probably impossible to answer that, overall, given the shifts in the cycle of football amongst OHSAA schools. I think we mentioned the four MAC schools locally with six titles or more, but Moeller, Ignatius, Steubenville, and schools like that were certainly candidates in their day.)
"In the past you've included a mention of the attendance in your coverage of the state final football games. If it was there this year I missed it, but the photos seemed to indicate that a lot of people came disguised as empty seats. Your comments, post-tournament?" … Daniel Druckenmiller
(Ed. Note: If you look it up online the OHSAA figures seem to suggest an average of about 5,000. A couple of the games had more, and another writer shared that the attendance for Marion Local's record-setting win deserved more than there 4,617 people who watched it. One OHSAA official shared with me that they were quite pleased with the turnout. However, when you make it as easy as it is now to not come to the tournament – to stay at home and watch it on Spectrum – it changes everything pertaining to expectation. It becomes not a matter of butts in the seats, but ratings, if Spectrum even provides that information. I suppose it's fair to ask someday: Is it still the crown jewel event of the OHSAA if EVERYONE stays at home and watches on TV?)
We had some appreciative readership for our recent outdoors coverage, as well as the usual comments criticizing the tradition of hunting and those who find no issue with living off the natural environment.
"I look forward to your hunting stories because it reminds me of time growing up and hunting with my dad and my boys. The story by Jim Abrams and your trip to North Dakota brought back a lot of wonderful memories." … Raymond Adams
"I'm writing to share that a relative forwarded your article about life in North Dakota. I grew up there and you said it perfectly with your description of the environment and the people. I now live in the Midwest, but I'm from Bismarck and a proud Dakotan for life." … Wesley Olsen
"Awesome pic of the moose. Did you happen to get any of Maggie O'Connell?" … Tom Killilea
(Ed. Note: You get the prize for remembering the CBS series 'Northern Exposure'. Maggie O'Connell was played by actress Janine Turner, and I've never seen her since. She disappeared like the moose.)
"Caught the tongue-and-cheek mention of 'progress', too many people in the midwest, and how that's ruined pheasant hunting in Ohio. I personally don't know anyone who hunts, or even wants to, but I know a lot of people who have better lives and futures because of the progress that you condemn. Some majority perspective for your consideration." … James Scherger
"Another gruesome story about your caveman hobbies." … Syl
"Thanks, Sonny for the hunting report. Since I no longer have a connection to enjoy pheasant hunting I live vicariously through your escapades. The photography was superb, although the Irish Setter in the scuba gear was unique. Thanks for the story on the values of the great outdoors, and thanks for not concluding your article with "It tastes like chicken." … Mike Bruns
(Ed. Note: The dog was a 'Vizsla', not an Irish Setter, and the scuba gear (goggles) protects their eyes from hunting in heavy cover like cattails. And it really is better than chicken.)