For years I've noticed a difference in talking with basketball coaches as opposed to football coaches. And is there really a difference?  Veteran coaches shared with me their thoughts.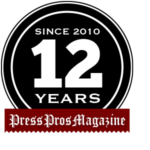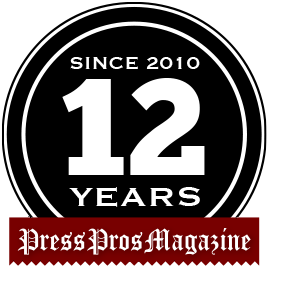 Talking with an area high school basketball coach recently, I was reminded of a peculiarity that I've noticed for years that distinguishes conversation with those who teach basketball…as opposed to those who teach, or coach, football.
And Tuesday night, Jackson Center's Scott Elchert, one of the area's most recognized and respected, again affirmed that talking 'shop' with basketball coaches is a far more revealing interview than what you might get from a football coach.
When I asked Elchert about why his team is suddenly playing better after an 0-2 start – shutting opponents down on defense, while scoring freely and confidently on offense – he freely spoke about 1) team energy, 2) the importance of young players like Lucas Hartle getting valuable varsity playing time, and 3) the importance of simply outworking an opponent for turnovers and opportunities to score.
He never once talked about philosophies or some unknown tactic reserved for tournament play, because when you play Jackson Center their style of play is pretty well established after two tenures of Elchert as coach. You take care of the basketball on offense, and make it as tough as possible on defense for an opponent to score. Doesn't matter whether you play zone or man, basketball is simple that way.
"It doesn't matter how you play, it's a matter of how well you play," former Proctorville Fairland High School coach Carl York once told me. York was a legend in southern Ohio for his success during the era of the 60s, when his Dragons teams were nearly unbeatable.  In fact, they were locally nicknamed "The Untouchables".
"The rim in basketball is the equalizer," he claimed. "Whether you run and gun or play in the half court, you still have to put the 'thing' in the 'ring'. That's what people come to see. Everything else about basketball is just delay of the inevitable.  There's nothing to hide."
York, by the way, was the perfect subject to approach on the subject of differences in coaching personality, because he coached both basketball and football at Fairland;  and played both basketball and football at nearby Marshall University as a collegian.
But there is a difference, and it basically comes down to this. Football coaches talk like they're giving away state secrets when they share insights on football.
Basketball coaches, by contrast, can't wait to explain how something worked the night before.
"Basically, it's hard to hide anything in basketball," the late Dave Zeller once explained to me. Zeller had an outstanding career in the Miami Valley while coaching at Piqua, Miami East, Graham, and Edison State.
"It's right there for everyone to see because there's only ten players on the court, half the number that play football," he explained. "And really, offense pretty well revolves around the concept of pick and roll.  I learned that in the NBA.  You create a space advantage for an offensive player to either shoot or get to the rim. Someone is going to get screened away from the player who ultimately scores. Basketball is just that simple."
Former Marion Local coach Jack Albers agrees.
"It is that simple when you consider the fact of execution," says Albers, who won 18 sectional tournament titles with the Flyers.
"I think a lot of basketball coaches take pride in their ability to take a play and execute it so well they can say to others, 'Here's a play that works for us. Now if you can do it as well as we can, great.' I think that's why basketball coaches are so open and willing to share what they know. It's about pride in perfecting the nuances of what you do, those little things that make a difference."
Former Piqua and Lehman football coach Chuck Asher once spoke on the subject this way.
"So much of what football coaches do is built on disguise and surprise," said Asher. "That's why you have a certain number of favorite plays, but you run them from different formations. The element of surprise is very important in football, and it's easier, of course, if people don't know your secrets."
If you doubt me, or my observation in the differences in personality between coaches, just consider the difference in talking shop with veterans like Ray Zawadzki, Sr., who coached basketball for years at Vandalia Butler…and Charlie Burgbacher, who's won as many games as anyone in football while coaching at Covington and Tipp City.
They're both two of the best people you'll ever meet.
Except…Zawadzki will likely tell you anything you want to know about how he ran his press offense.
Burgbacher probably won't tell you that much about how he ran the Wing T.  State secrets!
Call it difference in personality, or a necessity for survival.
Of course, it could just be my imagination.
But between Carl York, Dave Zeller, and Jack Albers… I don't think so.