The five-star players are defensive whiz Sonny Styles of Pickerington Central and Kettering Alter linebacker C.J. Hicks; 13 others in the 17-player class have four-star rankings, which means they enter OSU with heavy advance billing.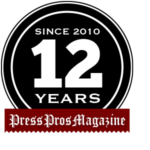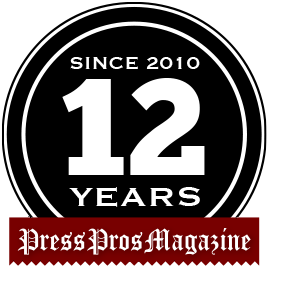 Columbus, OH – People that are around Ryan Day can tell how little shut-eye – and let's include restless sleep, by all means — he is getting by merely taking a look at his face.
Before pre-season practices, the man is tanned and looking like someone who just returned from golfing and clam bakes on Hilton Head Island.
In the days leading to the Michigan game, the Ohio State head coach had bags under his eyes like mini water balloons.
Day had that worn-out face Wednesday, but he also looked as if he had just won something.
And he sure did.
The day didn't start out so well.
Four-star cornerback Terrance Brooks "flipped'' in that he broke his commitment to the Buckeyes and signed with his in-state university, Texas.
Then five-star safety Zion Branch of Las Vegas chose Southern Cal and sexy new coaching hire Lincoln Riley.
There was some pain days ago when freshman quarterback Quinn Ewers took his powerful right arm and supposedly seven-figure bundle of loot he procured from Name, Image and Licensing deals back to his home state to also sign with the Longhorns.
Don't feel sorry for Day.
The man struck gold again with what is being called a Top Five signing class of 17 players. That number will grow by one when linebacker Gabe Powers of Marysville, northwest of Columbus, makes it official and signs Friday in a ceremony at his school.
"I'm very excited about this class,'' Day said.
He should be.
Ohio State bagged two five-star players in defensive-do-it-all Sonny Styles of Pickerington Central, a suburb southeast of Columbus, and linebacker C.J. Hicks of Kettering Alter.
The lone three-stars in the class are tight end Bennett Christian of Acworth, Georgia, and offensive tackle Avery Henry of St. Clairsville.
The rest have four stars stamped on their foreheads.
What does all of this star stuff mean?
A five-star means that player is forecast a sure starter in college and a good bet to reach the NFL. Four stars mean that player should be a starter in college. Three stars mean a player has a reasonable chance to start.
The class should grow to "north of 20 players'' after the second signing period in February.
These are harrowing days in college football with NIL and players being permitted to transfer once without the penalty of having to sit out a season.
NIL isn't even a year old, but the NCAA already said that it soon will release a list of colleges that have broken the rules and helped athletes earn money.
Ewers was supposed to have signed Wednesday, but he "reclassified,'' meaning he graduated from Southlake High School early and enrolled at Ohio State in August.
That move was a shock to Day and his staff.
Now, he's gone. In essence, he was a rental and one big tease.
That's life these days in a sport that, let's face it, has been filthy dirty since the days of Jim Thorpe.
"Somebody on our team could say that they're coming and leave tomorrow,'' Day said. "We've already had somebody (Ewers) that was supposed to be in this class come and leave. It's certainly very new, and it's happening very fast."
Ohio State has seen a number of players transfer, notably Ewers, Dallas Gant, K'Vaughn Pope, Craig Young, Ryan Watts and Jack Miller.
"It's unlike anything that has happened before in college sports." Day said of the mass transferring.
There are more than 1,000 players in the transfer portal and that number is expected to swell after the bowl games and College Football Playoff.
Day said roster management is a "moving target." Teams are permitted to have 85 players on scholarship, and there is no such thing as a luxury tax for going over, like the NBA and MLB have done in exceeding their salary caps. He has said numerous times that a player fitting into his team's culture is imperative.
Yes, a player can run a 4.3-second 40-yard dash or bench press 325 pounds 25 times or throw the ball 70 yards in the air.
But what about that intangible called, fit? Will the transfer poison your locker room? Will he be a diva? Will he have an entourage? Will he worry about getting touches? Will he flip out about not getting the ball at the goal line?
"I think it's dangerous to live in the portal world,'' Day said.
He said bringing in large numbers of transfers isn't "sustainable'' in the long run. The last two most notable transfers under Day have been running back Trey Sermon from Oklahoma and place-kicker Noah Ruggles from North Carolina.
And, yes, Day is concerned about what's happening with the college game.
"You don't just talk somebody into coming to your school anymore,'' he said. "They have to want to be here."
Obviously, Brooks didn't want to be a Buckeye that badly. He cited being able to play close to home as his reason for picking Texas.
Be aware, though, that Watts graduated from his high school and could have soured him.
"Very disappointing, for sure." Day said of Brooks. "There wasn't any conversation that this would happen like this. It caught us off guard, for sure."
That's why Day was excited talking about a lot of players in this class who didn't stray at the last moment.
Ewers will be replaced in the quarterback room by Devin Brown of Utah. He had interest in USC until Clay Helton got fired.
Brown was not scared off knowing that C.J. Stroud will be the No. 1 quarterback until he chooses to enter the NFL draft and that he also will be behind former five-star Kyle McCord.
"He wanted to come to a place where he could compete at a high level,'' Day said. "He wasn't concerned about the other players in the room."
What caught Day's eye was a clip of Brown performing a windmill dunk on the basketball court.
Hicks already has the nickname of, "Captain," because he committed early and then began acting like a leader in getting others to sign with Ohio State.
"He jumped into this thing early and he recruited a lot of these guys." Day said. "He really spearheaded this thing."
The coaching staff was antsy until defensive lineman Caden Curry of Greenwood, Indiana, signed.
After signing, he told Day that he was certain of becoming a Buckeye for a long time, but didn't tell anybody about it.
"When you watch him play, you can see him jump off the screen," Day said. "I think his motor is what's most special about Caden Curry."
So, there you have it. It's another good haul for Ohio State. You will read about Alabama, Georgia and Texas A&M having higher-ranked classes.
But do remember the days before Urban Meyer when the Buckeyes never thought about living in the same recruiting neighborhood as SEC teams.
Jim Tressel brought Ohio State back to glory, no question, but he relied mainly on Ohio players and other Midwest states.
These Buckeyes are from everywhere, and here's a list of the catch:
Kojo Antwi WR  (6-0, 190) Suwanee, Georgia
Devin Brown QB (6-3, 190) Draper, Utah
Jyaire Brown CB (6-0, 178) West Chester, Ohio/Lakota West
Kaleb Brown WR (5-11, 177) Chicago
Caleb Burton WR (6-0, 165) Austin, Texas
Bennett Christian TE (6-6, 240) Acworth, Georgia
Caden Curry DL (6-3, 250) Greenwood, Indiana
George Fitzpatrick  OL (6-6, 285) Englewood, Colorado
Kyion Grayes WR (6-0, 175) Chandler, Arizona
Dallan Hayden RB (5-11, 195) Memphis
Avery Henry OL (6-6, 305) St. Clairsville, Ohio
C.J. Hicks LB (6-3, 215), Dayton/Archbishop Alter
Kenyatta Jackson Jr. DE (6-5, 235) Hollywood, Florida
Kye Stokes SAF (6-2, 185) Seffner, Florida

Sonny Styles SAF (6-4, 215) Pickerington, Ohio/Central
Tegra Tshabola OL (6-6, 320) West Chester, Ohio/Lakota West
Ryan Turner CB (6-0, 180) Hollywood, Florida