For the third game in succession they held an opponent to less than 20 points, and the offense that Scott Elchert has alluded to went off on Tuesday to shoot almost 60%.  Fairlawn was the victim, and got out while benefiting from a running clock.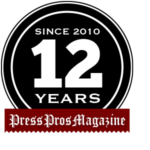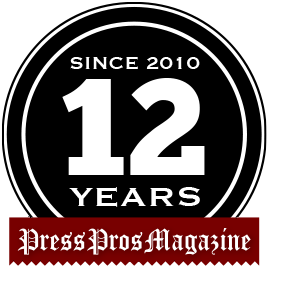 Jackson Center, OH – For years now proponents of a so-called 'mercy rule' in basketball have asked for a running clock in the second half when the margin of deficit became impossible.
Some argued, of course, saying that it denied kids the chance to gain necessary experience, even in the face of bad beating.
Others, though, said there was nothing to gain from, say, a 64 to 18 outcome when one team is hopelessly outmatched…and no argument.
Such was the case Tuesday at Jackson Center when the suddenly surging Tigers held an opponent to less than twenty points for the third consecutive game (18 points), while shooting 58% from the field (25 of 43), and 7 of 12 from three-point range to crush the Fairlawn Jets (1-3) by that very score, 64-18.
Jackson coach Scott Elchert, who watched his team struggle to shoot the basketball in opening losses to Botkins and Fort Loramie, might have struggled himself Tuesday to keep pace with the ever-increasing score.
"I definitely liked the amount of energy we came out with the past three games, and to be able to maintain that,"  said Elchert.  "And that's the kind of effort and grit that we expected from this particular group…that I felt we were lacking in those first two games.  And whether it's kids or adults, anytime you see the ball go through the hoop it's going to build confidence, and we feel like we have multiple weapons we can put out on the floor.
"What we've done well the last three games is share the ball.  We're making the extra pass, we're finding the open teammate, and putting those teammates in position to get good looks."
The rim must have looked like Lake Erie Tuesday, so confident was Jackson Center's shooting.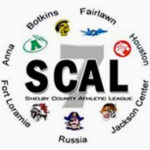 Lucas Hartle got those good looks and cashed in, scoring 10.
Nolan Fark played with offensive abandon, scoring 16.
And when Hartle and Fark weren't scoring they were running the floor, finding the open man, facilitating transition points off Fairlawn turnovers.
Jace Mullenhour hit his first shot of the game, and then looked like he might not miss again, finishing with 12.
They had three players in double figures, with complementing points from Carson Regula (9), Xavier Esser (8), Bryson Roberts (5), and Camdyn Reese, who hit two quick buckets in the first quarter and then never scored again.  He finished with 4 points.
Jackson Center scored the first 12 points of the game while holding Fairlawn pointless until the 4:24 mark of the first quarter when soph Logan Hollenbacher finally cashed in a pair of free throws to get the Jets on the board.  Points, yes.  Momentum?  No.  Jackson went on another run to finish the first quarter with a 21-6 lead.
Fairlawn coach Dennis Davis screamed 'defense' on nearly every JC possession, but one after another, it seemed – Fark, Hartle, and Esser getting good looks off ball screens – kept knocking down shots.  Hartle, Regular and Esser connected on 5 of 9 three point attempts in the first half.
Jackson came out like a house afire in the second quarter after outscoring the jets by 15 in the first…and outscored them in the second, 23-3, to take a 44-9 halftime lead.

Leading by 35 to start the second half, the running clock, or 'mercy rule', kicked in.  But to Jackson's credit, they never lost focus and continued to score with efficiency, pushing out to a 54-15 lead by the end of the third quarter.  Fairlawn was able to connect on a pair of wild three pointers for their six points, one by Kylin Withrow and one by Dominic Davis.
Drew Westerbeck would finish with 5 points to lead Fairlawn.  Teammates Dominic Davis and Logan Hollenbacher each had 4, and Kylin Withrow finished with 4.  Aidan Haynes also had a pair of points.
Subbing freely in the fourth, JC outscored the Jets 10-3, but still drew some question from Elchert about defensive lapses, of course.
"We had some breakdowns,"  he shared afterwards.
"My concern was not about the score in this game. We let 'em drive the baseline on us three times in the fourth quarter,"  Elchert said.
"But I liked the fact that we were on the floor several times, creating turnovers, and scoring off those turnovers.  And when we did get out and run we had guys running with each other, trying the find the open man.  Lucas (Hartle) and Nolan (Fark) both played well in that respect tonight, and Lucas is just a sophomore.  And with each game he's going to gain more and more confidence because he's playing varsity for the first time."
3-2 now with their three-game win streak, and consecutive defensive gems, confidence will really matter come Friday, when Elchert takes his team to Russia, where they won't win by 46.
It won't even be easy.
"No,"  Elchert agreed.  "It won't be easy."