After their five-game winning streak was halted at SMU, the University of Dayt0n Flyers returned to UD Arena Sunday afternoon and used its pesky press and demonstrative defense to hang a 62-57 defeat on plucky Virginia Tech. UD's R.J. Blakney, a red-shirt freshman from Hagerstown, Md. shot five three-pointers and made all five, including one down the stretch that stopped a late Virginia Tech rally.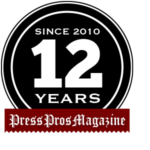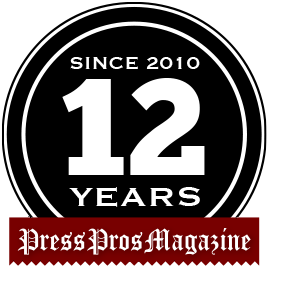 DAYTON — Virginia Tech basketball coach Mike Young most likely spent some time scratching his head while re-reading the scouting report on the University of Dayton's R.J. Blakney. If so, Young had to wonder, "Who wrote this false report?"
The report read, "Blakney is of little threat from three-point territory. Permit him to cast away. He is 6 for 22 this season, a .273 percentage."
And what to his wondering eyes did appear? R.J. Blakney raining down threes Sunday afternoon in UD Arena, aiding and abetting a 62-57 University of Dayton victory over the Hokies.
Blakney took five three-point shots. Blakney made five three-point shots en route to a game-high 19 points.
And ain't it funny how basketball works. Just four days ago while the Flyers were losing a game at SMU, Blakney played all of 6 1/2 minutes due to foul problems and scored two points.
The Flyers built an 18-point lead Sunday afternoon, 47-29, with 13 1/2 minutes left as the Red Scare student section was going stark raving bonkers.
But Virginia Tech, down double digits most of the game, concocted a comeback — a 22-7 run that cut UD's lead to 54-49 with 3 1/2 minutes remaining.
The Flyers had missed four straight shots and turned it over on Blakney's offensive foul. The Flyers were looking for resuscitation.
Virginia Tech cooperated by missing a shot that was in-your-face contested by Amzil Mustapha and Mustapha grabbed the rebound.
The Flyers found Blakney in the left corner and he ripped the cords with another three to push UD to a 57-49 lead with 2:50 left.
Mustapha scored underneath, Elijah Weaver buried two free throws and DaRon Holmes II, who had missed his first four throws, made the fifth.
And that secured the victory, lifting the Flyers to 7-4 with wins in six of their last seven. Virginia Tech, with wins over Maryland and Navy, plus a one-point loss to Xavier, toppled to 7-4.
Of his crucial three-pointer late in the game, Blakney said, "First of all, I was thinking we need to stay aggressive and put the ball in the basket. We needed to do it at that moment.

"I was happy, man, I wanted to win and for that shot to knock down. . .it was great," Blakney added. And of his 5 for 5 from three and 7 for 9 overall, Blakney said, "It was just that my teammates were able to find me and I did my job of knocking them down. My teammates did a great job of passing it down (passing up their own shots) and I had the confidence to take the shots."
Blakney may be more noted for his defensive skills and is generally tasked with the assignment of silencing the opponent's top gun.
"R.J.'s shot was late on the (shot) clock and we needed a play," said UD coach Anthony Grant. "His effort and his energy was great. R.J. is a really, really good basketball player. His impact on the game also was defensively and rebounding (six rebounds) the ball. He has a tremendous upside and it was great to see him go out and show the country what he is capable of."
Mustahpa was the only Flyer other than
Blakney to hit doubles figures and he had 11, but most came at a crucial juncture.
After Blakney's big three, Mustapha scored underneath to expand UD's lead to 59-49.
Like Grant, Mustapha is fond of the UD all-court, scrambling defense that disjoints the opposition and is the major factor in the Flyers winning six of their last seven.
Virginia Tech, a methodical team with a complicated offense and sharp-shooting distance gunners, was held to 21 for 55 (38 per cent) and 6 for 22 from three (27 per cent) and the Flyers forced 13 turnovers.
"Defense and the press is a big part of our game," said Mustapha. "We get so many steals and fast break points, It puts some fear in their hearts, because they see the press the whole game coming at them. It is a mind game, as well as a physical game. So it is a big part."
Grant aimed some praise at Mustapha, in addition to Blakney.
"We had a dry spell where we had a difficult time finishing plays. Mustapha had two really big defensive plays down the stretch, which I thought were huge. One, he forced a travel. Two, he forced a miss."
"The story of the game was effort and the energy our guys played with, right from the jump," said Grant. "Virginia Tech is one of the more efficient teams in the country. Our guys did a great job of building a lead. Now we have to learn how to play with a lead and handle adversity when adversity hits."
Mustapha, the last-shot hero in the buzzer-beating win over Kansas, is a Blakney booster.
"R.J. is a great player and he can play awesome defense," said Mustapha. "He can guard the opposing team's best player and he can make some shots. And he is very athletic, capable of a couple of dunks in a game. When R.J. figures out his game, he is going to be a great player."

Had the Flyers won at SMU, instead of losing, 77-69, they would be heading into exam week on a seven-game winning streak and an 8-and-3 record. And Mustapha believes that should have been.
"This win (Virginia Tech) was important, because we know our level," he said. "The last game (SMU) was in our hands if we we would have played a little more physical, imposed our will, we could have got that win. So we were hungry for this game and we got the win."
After a week off to test their classroom skills, the Flyers return to the court next Saturday at the University of Mississippi.