Ohio State fixed some of its lingering issues and rode E.J. Liddell's 28 points to an easier-than-expected victory over No. 22 Wisconsin.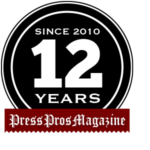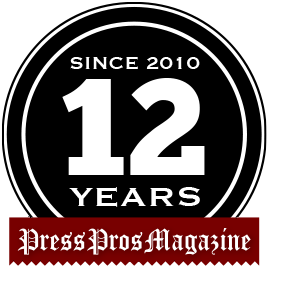 Columbus, OH – There are experiences in life you can enjoy, and others that, at best, you only can endure.
Beating Wisconsin, 73-55, in a battle of Top 25 opponents falls into the first category, even if playing the Badgers is – like a colonoscopy, root canal or tax audit – always among the latter.
E.J. Liddell's 28 points and some marked improvement in areas the No. 21 Buckeyes (8-2, 2-0 Big Ten) have previously proven deficient turned the outcome surprisingly-easily in OSU's direction Saturday at Value City Arena.
"When we do the simple things and take care of the ball, I feel we get a great shot every time," said Liddell, who went 11-of-16 from the field and grabbed nine rebounds. "We're going to keep building and keep getting better and guys are going to keep gaining confidence , and that's what we've been doing the past couple games."
OSU has now won four in a row since it blew a double-figure lead in the second half and lost to Florida in the Fort Myers Tipoff Classic, following a rally from 15 down at home to upset then-No. 1 Duke with a road win at Penn State, a home triumph against Towson and a second-half burst that felled the Badgers (8-2, 1-1).
That rally came with Liddell not scoring in the first nine minutes after the break, although his presence and his passing definitely keyed it.
After Wisconsin cut a five-point halftime deficit to three, Justin Ahrens rebuild the margin with his first triple of the game. Jamari Wheeler's layup and a Meechie Johnson trey sent the lead to 47-36, then Liddell assisted on another Johnson triple and touch-passed to Zed Key for a slam on the fast break.
"They definitely sent a lot of people at me every time I touched the ball," Liddell said. "I felt like I was creating shots for other guys. When I draw a lot of attention other people are open. I don't have a problem with not scoring. I'm going to take advantage of it when I get opportunities, but when other guys are open I'm going to let them score. I'm not a selfish player and I've never been (one)."
Liddell's step-back jumper gave him his first points of the second half, then he found Key for slam out of a Wisconsin double-team. That sent the lead to 55-36, and Liddell moved the margin to 20 with a three-point play through contact at 9:53.
"He's such a weapon," OSU coach Chris Holtmann said of Liddell. "The kid can roll out of bed and get you 15 or 20. That's just how he's wired. He's always been that way.
"We've been able to move him around and play him in a lot of different positions schematically with his increased versatility. That's what helps, because if you just put him at one spot, one or two spots, that's going to limit him. He's really taken advantage of the fact that he's gotten a lot better and really improved."
Getting a big lead hasn't been an issue with OSU, but maintaining that control has been. Seton Hall, Florida and Penn State all came back on the Buckeyes after they seemed to have firm control. Wisconsin, which rallied from a 22-point deficit on Wednesday to defeat Indiana, could get no closer than 14 the rest of the way because of its 39% shooting.
"I didn't feel like we were nearly as efficient at what we were doing on our offensive end and that affected us," Wisconsin coach Greg Gard said. "We were decent defensively, but offensively we were out of sorts for the majority of the game."
Not early, when OSU obliged the Badgers with five turnovers and five three-point attempts in the first six minutes.
"Some of those turnovers were caused, because they're physical," Holtmann said. "But I thought early we were really soft with the ball. We have to play better…We rounded into form and played with more force offensively, but still 14 turnovers is higher than I'd like for it to be."
Throwaways have been an issue all season, particularly in OSU's losses to Xavier and Florida.
The problem is partially an issue of unsettled guard roles, with Jamari Wheeler taking over at the point after transferring from Penn State and Johnson still essentially a freshman after some abbreviated contributions last season as an early-enrollee.
Liddell has also fed the problem with some high turnover totals out of the post, which has been doubly frustrating given how efficient the Buckeyes can be on offense when they don't give possessions away.
"When we run our stuff, I feel we're the best team in the nation, easily," Liddell said. "When everyone is doing the simple things, making the right plays, taking the right shots I feel like we can be up there with anybody."
OSU's depth – which still may benefit from the return of Justice Sueing and/or Seth Towns from injury – showed itself in the first half with Cedric Russell chipping in seven points off the bench and Johnson another two.
As big, or bigger, Ohio State allowed only one offensive rebound in the first half and limited the Badgers to five the entire game.
"Our two biggest challenges have been defensive rebound and turnovers," Holtmann said. "It was a major point of emphasis. It's how they were able to get back in the Indiana game. That was a major key, keeping them off the glass. Our defensive rebound and turnovers right now are the two areas as coaches where we have to find a way to get better."