Reign Winston shined on both ends of the court in clutch time to help South win a defensive slugfest and run its record to 5-0.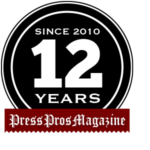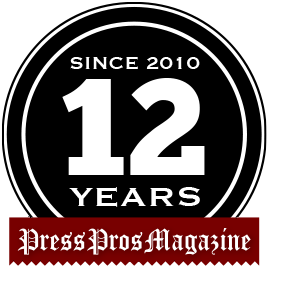 Westerville, OH — Just two steps into the Westerville South boys basketball locker room, one literally runs into a brick wall defining Ed Calo's 36-year reign as coach.
The "Charge Wall" features somewhat distant black-and-white screen shots pulled from game video of every player control foul drawn by Wildcat players in the young season. That relatively obscure statistic has long been a source of pride in the program, illustrating South's emphasis on in-your-face, man-to-man defense.
"I think we got a couple or three more of them tonight to add to the wall," said Calo with a grin. "Taking charges is part of our tradition here. I realize that nobody really keeps official numbers on that, but we like to think we lead Central Ohio in that category."
To borrow part of a prophetic phrase from the Chief Brody character in Jaws, from the look of things…Calo is going to need a bigger wall.
To the surprise of no one, the home-and-home Battle of the 'Ville rivalry between Westerville South and visiting Westerville North Friday was a backyard brawl in the Ohio Capital Conference Capital Division featuring hard-nosed defense from the opening tip to the final second.
Fittingly, South got a clutch defensive stand from Reign Winston, who harassed North sharpshooter Noah Lawrence on an errant last-second three-point shot, preserving the Wildcats' 45-43 victory before a near-sellout crowd on the one-year-old court named in Calo's honor.
After teammate Drey Carter missed the back end of a two-shot foul with seven seconds left, North – with no timeouts remaining – raced downcourt to the left wing, where Lawrence unsuccessfully pump-faked Winston, then settled for an up-and-under shot from the three-point stripe as time expired.
"It was close the whole way through, but I think when the going gets tough our team always reaches down for something extra," Winston said. "That's just the way we're wired."
As fate would have it, Winston's name and uniform No. 30 was inexplicably absent from the official team roster, prompting Calo to scratch his head. "The last game we played, the refs asked me who my fifth starter was and I couldn't figure out why. Now I know."
Winston, the first or second player off the bench last season, made his presence known on both ends of the floor. The 6-foot-4 junior swingman scored nine of his team-high 14 points in the fourth quarter, using his long arms to get to the rim and, of course, defend positions one through five.
He converted a tip-in of a missed foul shot by Kruz McClure with 5:30 remaining to give South a 33-31 lead it would never relinquish. At the 2:30 mark, he nailed a three-pointer from the right wing to make it, 40-33. It highlighted a stretch of nearly four minutes when North was unable to score.
"Honestly, we were feeling pretty good about ourselves after that three, but give all the credit in the world to North," Calo said. "They never gave up. They came right back at us and took it down to the final second. In the end, we just made one more shot and more defensive stand than they did. Our teams are somewhat similar in our approach. We knew it would be that kind of battle."
Carter Reese, who led North (3-2, 2-1) with 14 points, hit a three and a layup in the final two minutes to pull the Warriors back into the fray.
Lawrence, who added 10 points, grabbed a loose ball and hit a three with 10 seconds left to cut the deficit to 44-43. But his final well-defended attempt from the arc rimmed out.
South (5-0, 3-0) led by as many as eight points in the rather tense opening half.
The second half featured six lead changes and two ties. The Wildcats were 14-of-17 at the free throw line and the Warriors just 4-of-10.
"It was a really great environment out there," said Carter, South's 6-8 Wright State commit, who added 13 points. "This a traditional rivalry and the students from both sides really get into it."
While Majadi Cunningham added 12 points for balanced South, it was Winston who was the difference maker on this night.
Winston's father, Otis, was a basketball co-captain and track standout as a high jump/long jump specialist at Ohio State in the mid-to-late 1990s. Later, he coached track at New Albany before transitioning to a career in acting. Otis often jettisons back and forth from Hollywood to Columbus to watch Reign play.
"Early on, I think Reign's focus was not that good and I let him know about it, but he definitely zeroed in during the second half," Calo said. "He gives us high energy, he's long and he defends well. He's very athletic and has a nice bounce to him. He's obviously got some good genes."
Despite graduating three starters from a 10-3 district semifinalist that lost a significant chunk of its season to COVID-19 protocol in 2020-21, South appears to have the tools to be a major player once again.
"What I've taken away from the first five games and big win tonight is that we've got a shot to be decent, but we've still got a long way to go," Calo said. "Honestly, I don't think either team played its best game tonight. Not even close to that. But you know it's going to be this kind of game when North and South get together."
North coach Shan Trusley was proud of his team's effort, especially in light of losing 6-3 senior starter Andrew Scurlock to a nasty tailbone injury midway through the third quarter after being hammered on a strong drive to the hoop.
"Our kids really stepped up when things got tough," Trusley said. "Tonight just reinforced what I already knew. This is an awesome bunch of kids who fight and claw and give you everything they have. I don't say this lightly, but this is one of my favorite teams to coach in 33 years doing this.
"We'll be successful this year because of the way we guard people. Westerville South plays the same way, and that's why they're good almost every year. It may not have been a pretty game, but it was a very physical battle played above the rim with a lot of blocked shots. Neither team ever backed down. I can't wait to see them again when they come to our place. Hopefully, we'll make a few more shots and free throws and it will be a different outcome."