The University of Dayton took a five-game winning streak to Dallas to play their first road game on an opponent's home court and lost to Southern Methodist University, 77-69, after making a furious rally in the final three minutes t0 cut a 13-point SMU lead to three with 40 seconds left.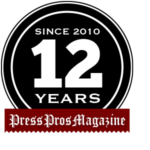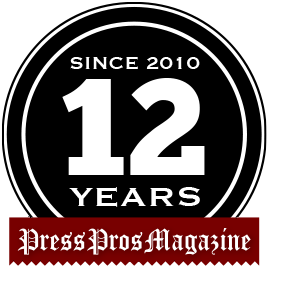 DALLAS, Tex. — On Wednesday night, 'D' did not stand for 'Big D.' Nor did it stand for Dayton, nor did it stand for defense.
This 'D' stood for defeat, a 77-69 University of Dayton defeat at the fleet-footed hooves of the Southern Methodist University Mustangs in Moody Coliseum.
It ended UD's five-game winning streak on a night when they played their first true road game in a hostile gym.
A furious fight back from the near-dead fell just short late in the game. UD put on a 10-0 run in a three-minute span, cutting a 70-57 deficit to 70-67 with :42.5 seconds left.
That forced the Flyers to foul and SMU hit five of six free throws, three of four in the final 14 seconds by Tristan Clark.
While the Flyers fell to 6-and-4 on the season, SMU won its fourth straight to push its work sheet to 8-and-3 with all eight victories coming at home in Moody Coliseum.
And you can add another 'D' to this one, SMU's Kendric Davis. The 6-0 senior guard averages 20.3 a game and he scored 19 Wednesday.
The Flyers hung tight in the early going and trailed 25-24 late in the first half. But the Flyers were outscored 13-4 in the final minutes. Michael Weathers, who started his collegiate career at Miami (Oh) slammed home a dunk at the halftime buzzer to give SMU a 10-point 38-28 lead.
And it appeared to get completely away from UD to start the second half. A 12-4 run enabled the Mustangs to take a 15-point lead, 58-43.
The Flyers, though, didn't head for the bus. They scrapped and that 10-0 run brought them about a yardstick's length behind the Mustangs, but couldn't throw a lasso around them.
SMU is experienced and has three starters returning from the team that beat UD last year 66-64, on a shot at the buzzer in near-empty UD Arena.
In contrast, not a single UD starter in that game is still in the program. And it showed on the floor Wednesday.
"They (SMU) made some timely plays, whether it was on the defensive end or whether it was on the offensive end," UD coach Anthony Grant told broadcaster Larry Hansgen on the post-game show. "I thought we looked like a young team that didn't understand the moment in the first half.
"We made a lot of mistakes that cost us, put us in an eight-point deficit going into the half. And to be honest, we were probably fortunate it wasn't more," he added.

Those eight points can be found in the turnover column. The Flyers turned it over six times and SMU converted them into eight points.
The Flyers put the basketball into witness protection in the second half and committed only three more turnovers in the final 20 minutes.
"We gave ourselves a chance after that first half that we had," said Grant. "I didn't think any of them (six in the first half) were forced. We were just disjointed and out of rhythm, trying to do things they shouldn't have been trying to do.
"One thing I will say, we were down 15 with ten minutes to play and the group that was on the floor. . .they fought," said Grant. "They put us into the position where it was a one-possession game with 40 seconds to play.
"I didn't necessarily want to foul there, I would have liked to see them have to make a basket," Grant added. "They missed two previous one-and-ones, but that's the way the game goes."
Starter R.J. Blakney was in immediate foul trouble as the Flyers opened with a 6-0 lead. He played only six minutes and scored two points.
DaRon Holmes II, who barely touched the ball in the first 15 minutes, led the Flyers with 15 points. Elijah Weaver came off the bench to score 14 and Malachi Smith chipped in 13 points and six assists.
SMU, picked to finish third in the 11-team American Athletic Conference, hit 28 of its 54 shots. The Mustangs average 23 three-point shots a game and average eight makes. They took only 14 against UD and made their requisite eight. Instead, they attacked the rim and scored 34 points in the paint, same as the Flyers.
UD, though, made only 26 of 62 and 6 of 22 from three, with sharp-shooter Koby Brea hitting only one of five from outside the line.
"Without question, we'll be better for this experience," said Grant. "In the moment, this is hard because I thought this was a great opportunity for our team to come on the road against a really good team and show what we're capable of. We left some things on the table, so it's hard right now."