Although he's an underdog to Alabama's Bryce Young and Michigan's Aidan Hutchinson, OSU quarterback C.J. Stroud has bigger things than the Heisman Trophy on his mind as the spotlight shines on the award ceremony Saturday night in New York City.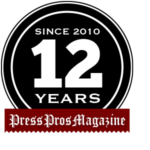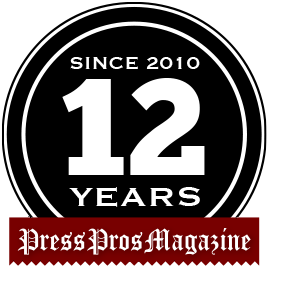 Columbus, OH – There were so many possible destinations for Ohio State going into the final regular season game at Michigan that quarterback C.J. Stroud was getting an education on United States geography.
Although he has said from the start that the Heisman Trophy was not on his mind, a flight to New York City as one of the leading vote-getters for the official presentation was all but certain after a 56-7 waxing of Michigan State in Week 11.
Stroud and the Buckeyes were thinking Indianapolis for the Big Ten championship game and then Miami or Dallas for a first-round College Football Playoff semifinal if they defeated the Wolverines a ninth straight time.
But a public flogging at the hands of their No. 1 rival in Ann Arbor wiped out all of those plans.
There still will be an expenses-paid flight and lodging to New York and a seat in the Downtown Athletic Club for Stroud for the trophy ceremony Saturday night.
The closest Stroud has been to New York was Piscataway, New Jersey, for a game against Rutgers this season. He could have seen the sights only from his seat on the team's charter flight.
"This stuff is crazy,'' he said Wednesday. "Coming into the season I didn't have any expectations. I just wanted to play well and win games. I'm truly blessed to have this opportunity.''
It's stunning to realize that Stroud, a redshirt freshman from Inland Empire, Ca., wasn't named Ohio State's starter until August 21. That was 13 days away from the opener at Minnesota.
Twelve games later, he ranks third in the nation in passing efficiency (182.21), fourth in passing yards (3,511), fourth in passing yards per game (351.1), fifth in touchdown passes (38) and total offense (348.4 yards per game), sixth in completion percentage and seventh in passing yards (3,862).
Yet, Stroud has not talked any smack.
"Nothing changed for me on the field,'' he said. "It's off the field for me. It is fun. People are talking about me. I've tried to stay even keel. You just have to live, at the end of the day. It's still football.''
His mantra is that "people are going to talk, good or bad.''
He's the third straight Buckeyes quarterback to be invited to the Heisman presentation after Dwayne Haskins and Justin Fields.
"I'm definitely excited,'' Stroud said. "I want to meet the other finalists.''
It's all but certain that Alabama quarterback Bryce Young, he of the $1 million-plus name, imaging and licensing deal before the season started, will get the Heisman.
Other finalists are Michigan defensive end Aidan Hutchinson and Pittsburgh quarterback Kenny Pickett.
After this trip, Stroud will continue preparing for a game against 11th-ranked Utah in the Rose Bowl on New Year's Day in Pasadena, California.
He watched several UCLA games in the 93,000-seat stadium growing up.
"It's not where we want to be, but it's where we are,'' he said. "I want to go out the right way.''
Stroud said he and the underclassmen want to give the seniors and those entering the NFL draft a going-away gift with a victory.
He said he wouldn't blame receivers Garrett Wilson and Chris Olave, among other NFL-draft eligible teammates, for sitting out the Rose Bowl.
"I told them to do what's best for you,'' Stroud said. "Those guys gave everything to Ohio State. If they don't play, it's a benefit to them.''
Utah (10-3) is a different team than the one that started the season 1-2 with losses to Brigham Young and San Diego State.
The Utes won their first Pac-12 championship with a second butt-kicking of Oregon.
"It's not going to be easy,'' Stroud said. "Utah is a hell of a team.''
Reporters brought up the Michigan game and asked about Wolverines offensive coordinator Josh Gattis charging Ohio State with being "a finesse team'' and "soft.''
Stroud, as one would expect, disagreed with Gattis.
"If you want to talk about physicality, I don't think there's any team that's as physical as us,'' he said. "My guys did the best that they could.''
It wasn't revealed until after the game, but a flu bug worked its way through the roster the week of the game.
Stroud said he had difficulty calling signals because he was so hoarse.
"When you take into consideration what we we're going through that week, preparing for the team up north and everybody kind of having the flu and things like that – of course, I don't make excuses – but you kind of got to take that into consideration,'' he said. "It kind of does matter. I'll take Ohio State, I'll take my brothers against anybody."
Just how bad was the wave of flu?
"It was bad,'' Stroud said. "We already knew throughout the week, dudes were dropping out, missing practice. It was kind of bad, it was just the feeling of the flu. I had it myself, but I'm feeling a lot better now. At the end of the day, you've got to go play. No one cares. (Michigan) didn't care, we don't care. At the end of the day, you've got to go do a job, but we fell short.''
KNOWLES NEW DEFENSIVE COORDINATOR
Asked Sunday whether there would be a new defensive coordinator, head coach Ryan Day said the team was focused on the Rose Bowl and recruiting.
About 24 hours later, the university's sports information department released a statement from Day that Jim Knowles had been hired away from Oklahoma to become the leader of the defense.
What a quick courtship!
Knowles was considered to be the hottest defensive coordinator on the market, and Day won out for him over Penn State and Florida, among others.
Knowles, 56, had been with Oklahoma State for four seasons.
This season, the Cowboys rank first in the nation in sacks (54) and tackles for losses (113), second in lowest third down percentage (25.8), third in yards allowed per game (278.4) and fourth in yards allowed per play (4.42).
He will take over on January 2.
When that happens, Day will have to pare his staff by one coach to reach the NCAA maximum of 10.
It is not known whether Knowles will have the power to hire a staff, but that would seem to be exactly what he'll be able to do.
Larry Johnson, who is considered the best defensive line coach in the business, is one assistant who will be retained if he wants to return.
The status of cornerbacks coach Kerry Coombs  bears watching. He started the season as the defensive coordinator before being demoted after the loss to Oregon in favor of Matt Barnes. Will Coombs want to stay after that? He has great value to OSU as an outstanding recruiter who has sent a number of players to the NFL.