The Pleiman brothers, Jacob and Carter, did the heavy lifting, scoring 38 of their team's 48 points in the Trojans' Tuesday win over Minster.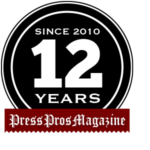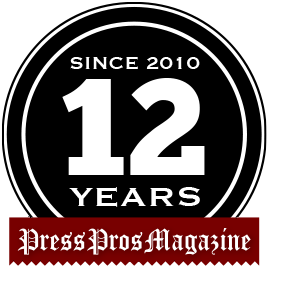 Minster, OH – It's long been a basketball axiom that a team's star player is going to get his (or her) points.  You just don't let the rest of the team score enough additional points to beat you.
Of course, you have to score some points of your own – at least enough to outscore the other team's stud – but neither of those issues worked out for the Minster Wildcats (0-3) Tuesday, as Mike McClurg's young Wildcats dropped their third straight to start the season, 48-33, to Division IV defending champion Botkins.
Blame it on the weather, perhaps – that cold front that followed Monday's rain and balminess.  Game-time temps outside Minster High School read 24 degrees, and someone apparently left a door open because the temperature around the rim were just about as cold when Minster shot the ball.  Botkins jumped out to an 8-0 lead, and Minster didn't score for five minutes until Johnny Nixon finally banked in a shot off the baseline to break the ice…so to speak.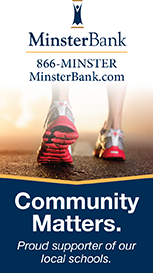 And give credit where credit is due.
Botkins all-stater, 6'6″ Jacob Pleiman did get his 22 points for the game…while McClurg's guys did their part to deny the Trojans' supporting cast.  But in this case there were two guys named Pleiman – Jacob and Carter – and between the two of them they scored 38 of the Trojans' 48 points.  Everyone else scored a total a total of ten, and no one not named Pleiman scored a point for Botkins until two minutes had passed in the fourth quarter.  Then Jameson Meyer hit a three-pointer from the wing that kind of spoiled the novelty of it all.
It was 8-6 at the end of the first quarter;  and 17-14 at the end of the half.  Botkins' scorebook, outside of Jacob's 10 and Carter's 7 looked like an empty canvas.  And for their lack of offense, Minster got right in the grill of the Botkins shooters defensively (outside of the Pleimans), forcing three-point ace Jameson Meyer to go 0 for 5 from three-point range.
The problem was…keeping the Pleimans away from the rim.  At 6'6″ and 6'5″, Minster had a tough time of denying the basketball down low, especially to Jacob Pleiman, who's bigger, stronger, and decidedly more aggressive and improved with his game over that of a year ago.
"Those guys are big…bigger than us,"  said McClurg afterwards.
Which pretty much explained things.
But Botkins' size and defensive aggressiveness also did a good job in tormenting the Minster offense, holding the 'Cats to just 5 of 22 shooting for the half, and a pair of free throws by Zach Fortman.  Try as they might to get the ball into the low post, when they did Jacob Pleiman was there to block three shots, thereby altering the 'Cats' confidence to score around the rim.  Brogan Stephel and Kole Richard helped measurably with a pair of three pointers in the second quarter to keep the halftime margin at just 3 points.
But little by little that size, and the experience of having won a state title a year ago, played large for Botkins in the second half.  The Pleimans would add 12 points to their halftime total to take a 29-20 lead at the end of three, while Minster continued with their struggle to score – just 3 of 9 shooting for the period.
Not until Austin Wellman broke out to score 5 in the fourth…and 6 more from Brogan Stephel…did the Wildcats make a dent in the deficit, scoring 13 for the quarter.
Problem was…Jameson Meyer finally got off the schneid, scoring 6 in the final minutes, while teammates Dylan Topp and Jordan Herzog each added a bucket.  Botkins outscored them, 19-13, to pull away to that 48-33 final score.
Still, McClurg found some bright spots in the way his team had played against what will unquestionably be one of the area's best teams in Division IV throughout the 2021-'22 season.
"We had some opportunities, and Austin Wellman battled his freakin' tail off tonight,"  said McClurg.  "There's a kid that's been in the program for four years, and just fought, and if we keep doing that we'll get to a good end result.
"We've got to figure out a way to get the ball in the hoop, and for us it's just gonna' take time.  We're going to have some nights when it drops, and some when it doesn't, and hopefully by the end of the year it's dropping more consistently.  I think that's where our heads are at now.  But I thought we guarded well, we fought well, and we played pretty tough. Up until the end it was a four or five-point game.  We played them toe-to-toe."
For Botkins' sake, first-year coach Phil Groves nodded in agreement that more people have to score who aren't named Pleiman.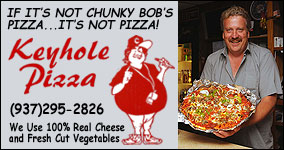 "Well, the mark of a good team is to have different guys who can score every night,"  he said.  "And we have that capability, but tonight it was the Pleimans.  Friday night, or next week, it could be somebody else.  Hats off to them, though, because they both played a great game.  Jacob was very assertive in the post, and we had to get the ball inside in the second half because were 0 for 9, or 10, from three-point range in the first half.  He really did a good job inside for us."
They proved a year ago that they will be a better perimeter shooting team, and sometime soon.
"Jameson is one of the best three-point shooters around, and he had that big three-pointer there in the fourth to give us some cushion.  He's going to get it going and have a night soon when he busts out for 25.  It's a total team effort and the other guys are going to have their night night, too, next week or sometime coming up."
And it is, without a doubt, a better Jacob Pleiman than the one who helped Botkins to that title win over Columbus Grove last year.  Stronger and more experienced, he spent the summer prepping and repping to get his game to the next level of efficiency.
"When you go on the road to MAC country it's gets tough because they play defense the right way,"  said Pleiman after the game.  "Sometimes you just have to take it upon yourself to make it happen.  Coach Groves has done a great job of giving us confidence, and to feed off that I just try to play as well as I can to make the game easier for them, too."
"No one works harder than Jacob,"  adds Groves.  "His work ethic is like none other.  He's the first kid in the gym and the last one to leave.  He's a leader, he puts the time in, and he's a product of that time."
Jacob Pleiman finished with 22.  Carter Pleiman had 16.  Meyer finished with 6, while Topp and Herzog each had 2.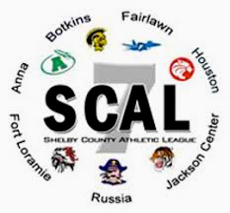 For Minster, Brogan Stephel had 11, Johnny Nixon had 8, Austin Wellman had 5, Zach Fortman had 4, Kole Richard had 3 and James Niemeyer finished with 2 points.
Botkins finished having shot 44% from the floor, while Minster, on the strength of their 13-point fourth quarter, shot 34%.
"Based on what we did last Friday (a 47-24 loss to Wapakoneta) and what we did tonight, it was a big step in the right direction,"  said Mike McClurg.
With bigger steps to come.
He hopes!