Ohio State continues to flirt with disaster by giving away big leads, but a victory in the Big Ten opener on the road is nothing to nit-pick.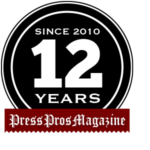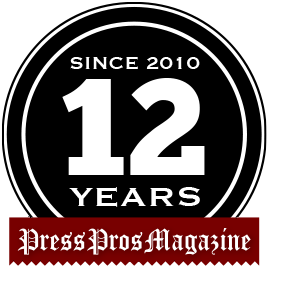 University Park, PA — It is rare, though possible, for the most unusual allergies to arise without explanation.
In extreme cases, there are those who break out in hives upon exposure to sunlight, human touch and even water.
Then there are the really rare cases as apparently afflicts Ohio State's basketball team.
The Buckeyes, it appears, are allergic to double-figure leads.
This can, of course, be a major problem in that the entire objective of head coach Chris Holtmann's strategy and the deployment of his roster is aimed at attaining the very thing it increasingly seems OSU enjoys like a poison-ivy massage.
Penn State became the third opponent in Ohio State's last four to rally back from 10 or more down and make the outcome more interesting than required Sunday night at the Bryce Jordan Center in both teams' Big Ten opener.
Thankfully, three-point field goals from Meechie Johnson at 3:53 and another from Justin Ahrens with 2:16 to play beat back the Lions advance from as far down as 18 points to as close as six in the Buckeyes' eventual 76-64 triumph.
"Our guys responded," Holtmann said. "We got just enough stops. We need to get better for Wednesday night. We have a big week ahead of us with a tough opponent on Wednesday night and then Wisconsin on Saturday."
The Buckeyes (5-2) are likely to re-enter the Top 25 off their wins over then-No. 1 Duke and now Penn State in advance of that 9 p.m. Wednesday tip against Towson and the 18th-ranked Badgers.
Where might they be if they could hold leads? Well, they'd have at least one more win, since they led No. 14 Florida by 10 with 13 minutes to go before losing on a buzzer-beating three-pointer.
Seton Hall, they survived after blowing a 14-point lead, when Johnson banged home a 28-footer with two seconds left.
"You have a lot of experiences on the road that end up like this," said Kyle Young, who made all four of his three-point tries and also went four-for-four at the free throw line to lead OSU with 16 points. "Teams battle back. It's just how it goes."
OSU allowed a 12-0 Penn State burst soon after tipoff, but led, 41-30, at halftime despite the Lions collapsing on leading scorer E.J. Liddell and holding him to just six points and none in the first 10 minutes.
Jamari Wheeler, who transferred to Ohio State from Penn State after last season, drew audible boos every time he touched the ball until he scored seven points and Malaki Branham added another seven to shoot the Buckeyes into their 11-point margin at the break.
The getaway gained traction off Justin Ahrens' three-point field goal early in the second half that followed two scores in close from Liddell and Zed Key.
Those baskets inflated the lead to 46-30, and it hovered in that neighborhood until the Buckeyes extended an invitation for Penn State to rally inside the 12-minute mark.
OSU went without a point on five straight possessions and didn't score on seven of eight possessions over the next seven minutes, but still its lead seemed relatively safe when Branham scored for a 64-51 advantage at 5:37.
Johnson blunted a 6-0 Penn State charge that reduced the deficit to seven, then the Lions closed within 67-61 just before Ahrens found freedom on the right wing and buried his third triple on the night.
"Our guys made some shots," Holtmann said. "It was as simple as that, and we were able to get some stops when we needed to. Meechie and Justin's threes were really critical for us."
OSU's only field goal in its seven-minute snooze on offense came via Young's fourth three-pointer, which toured the rim before falling through.
"We've had some down to the wire games this season," Young said. "I think that's only just helping us, especially the younger guys, because having more and more experience (in close games) in the early part of the season, a lot of teams don't get."
Liddell added 14 points for the Buckeyes and Branham had 11, his best total so far as the former Mr. Basketball strives to adapt to the college game.
OSU's bench contributed 29 points to the victory.
"Kyle was outstanding with his threes," Holtmann said. "He gave us a major lift. He's a weapon out there. People laughed at me when I was saying he's the second-best shooter on the team. I kept getting laughed at…but he's turned out to be a pretty doggone good shooter. He has really worked at it. I'm really proud of the kid."
Holtmann also praised Wheeler, who persevered through the challenge of returning to his former basketball home and the taunts that inspired from the home crowd.
"Right when the Big Ten schedule dropped, I circled it, " Wheeler said of the trip to Penn State. "It was a big one to come in here and get this win."
Wheeler had no issues with the boos from what used to be his home crowd.
"It was just funny," Wheeler said. "I knew it was going to be like that. I'd expect that from any school that you leave. When you go back there, they want to win, so I expect that…It just got me going."
Wheeler finished with a stat line Holtmann would gladly accept every night, finishing with nine points, nine assists and five rebounds, but with only one turnover.
"His three steals were important," Holtmann said. "His nine assists were important….the kid plays to win. That's as much as I can say about him. He plays to win and he plays to win every possession. I'm proud of him coming back here and keeping his mind on the task at hand."
Bruce Hooley is the Digital Marketing Manager for PressPros and the host of the Bruce Hooley Show on 98.9 The Answer and the We Tackle Life podcast on iTunes and GooglePlay.