Versailles' game plan had some antiquity and some modernity, with all of it adding up to a magical bit of time travel for 18 seniors and their teammates that took down mighty Kirtland and recaptured the Tigers' bygone glory.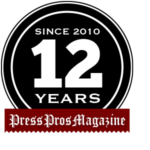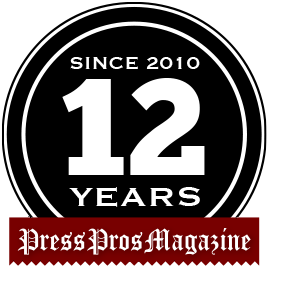 Canton, OH — Try talking to a teenager sometime about how great it was back in the day, back when they were barely born, and how they should invest in returning to that glorious era because they're really missing something in the world they know now.
When you do that, watch their eyes pinball in circles and the conversation last barely long enough for them to leave you sucking the exhaust of their exit.
That's how it works everywhere, it seems, but not so in the village of Versailles, where tales of Tigerball have been told since the glory days of Al Hetrick and the school's last state championship in 2003.
Make that, since Saturday night at Tom Benson Hall of Fame Stadium, where the ghost of Tigerball's glory years played out in a rough-and-tumble, turn-back-the-clock, Division V state championship victory for Versailles via a 20-16 conquest of three-time defending champion Kirtland.
The 18-year drought between titles for the Tigers is as over as the 56-game Kirtland winning streak Versailles' dominance up front made happen. Thus ended a day that began with another Midwestern Athletic Conference power, Division VII Marion Local, winning its record 12th state crown.
These Tigers followed the blueprint of their predecessors — OK, all except for the 8-of-12 passing success that triggered the triumph — so well that the partisans who made the trip from Darke County greeted the victory with chants of, "Tigerball, Tigerball."
It's somewhere between unique and remarkable that the latest heirs to that legacy have never rebelled against it, and that includes third-year coach Ryan Jones.
Instead, they've all embraced it, treasured it, and held it close to their hearts as they worked to go back in time, if only in achievement, not actuality.
"I feel like it's been a great thing," senior linebacker Landon Henry said of the constant comparisons to players now trending toward the big 4-0 and beyond. "The town has been with us ever since we were in junior high, when you could tell that we were going to do something special. The town always had our back. The energy was always there. They believed in us."
That's the thing about small towns…you can see the athletes coming like a thunderstorm on the horizon.
Henry, quarterback/linebacker Carson Bey, running back Jack Osborne, receivers Noah and Eli McEldowney, kicker Chase McEldowney, tight end Trey Mills and linemen Taran Tyo, Ryan Knapke, Brayden Keihl, Carter Luthman and Caleb Rush — they were among the 18 then-sophomores when Jones walked into the job three years ago.
"They could have said, 'Who is this little guy coming in here from Troy Christian. We don't want to be a part of this,' " Jones said. "But they embraced it. They bought into the program. They gave it every ounce of effort they had."
Good thing, because it took every last microgram to knock off Kirtland, which seemed dead in the water many times, only to rise like a vampire when ever defeat beckoned.
The Hornets lost all but five starters off their 2020 championship team that was so powerful it forced a running clock on a second-half rout of Ironton in the title game.
Kirtland came in off a dominant state semifinal win in which it rushed for 374 yards and won by three touchdowns, but Versailles drove 67 yards to score after receiving the opening kickoff and would never trail.
That's not to say the Tigers coasted, because they couldn't start planning Jones' ice-bucket shower until Titus Gehrit recovered an on-side kick following Kirtland's final TD with 37 seconds left.
A blocked extra-point by 6-7 junior Connor Stonebraker alleviated some of Versailles' anxiety, because it eliminated the chance Kirtland could force overtime via a recovery and subsequent field goal.
Stonebraker's block epitomized the Tigers' excellence, arising when they needed a big play, like Michael Osborne's fantastic touchdown reception that made the score, 13-3, in the second quarter, the three interceptions by Versailles' secondary, a crucial forced and recovered fumble at midfield and a passing game that functioned better than it had throughout the playoffs.
All of that was by design, and necessity, because Jones knew when he scouted Kirtland on tape that this would be the Tigers' toughest challenge.
"In a tough game, where you play a great team and they design their defense to stop you, you have to have answers," Jones said. "We always say as a staff, 'You can't run out of bullets.' And that means you can't get in a situation where you say, 'I have no plays for this. I have nothing left.' "
Summoning solutions is always easier when there's a red-headed, two-way button to push with Carson Bey's name on it.
He foreshadowed his team-high 86 rushing yards with a nifty 15-yard tightrope of the right sideline for the game's first TD and hit the bullseye with an incredible throw over tight coverage to find Osborne from the 22.
"Their kids ran good routes and he threw the ball on time," Kirtland coach Tiger LaVerde said. "The one touchdown catch was incredible. That was pretty good coverage and he dropped it right in there.
"They made plays. In this game, when you have two teams that make it to this point, you have to make plays, and they made more than we did. You have to tip your hat to them. They made the plays they needed to make to win the game"
Though it reaped a game-high 118 rushing yards from senior Gage Sullivan, who walked off the field in defeat for the first time in his high school career, the Hornets had done to them what they've done to almost everyone else while winning six state championships since 2011.
"We didn't have the ball in the first half," LaVerde said. "We couldn't get our offense on the field. You have to give them credit for that. We really needed to score on the first possession of the third quarter, but we got a three-and-out and they chewed a bunch of clock like they did in the first half."
Versailles' subsequent 13-play, 80-yard touchdown march ended with Jack Osborne's one-yard run for a 20-3 edge that proved too high a mountain for Kirtland to climb.
Although both teams wound up with 233 offensive yards, Versailles ran 63 plays to the Hornets' 44 and enjoyed a gigantic 18-minute edge in time of possession.
That's how state championships are won old-school against a team in Kirtland that had become the Versailles of this era until the copy met the original.
"We didn't put much thought all week into their winning streak or their three championships," Michael Osborne said. "We just know if we played Tigerball, if we played how we knew how, it would be a successful night."
One for the ages.
Bruce Hooley is the Digital Marketing Manager for Press Pros and the host of the We Tackle Life podcast on iTunes and GooglePlay.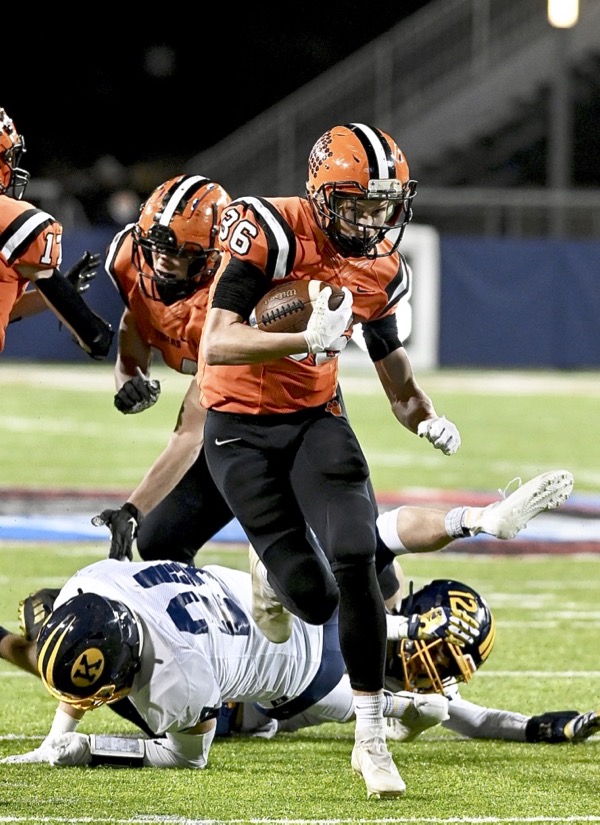 Jack Osborne rushed for 45 yards and one touchdown in his final game.