They left no doubt as to who's the best Division VII team in Ohio…or about their legacy.  Marion Local showed everything you need see in blasting Newark Catholic to capture the 2021 Division VII title, and the outright OHSAA record for all-time titles won.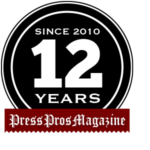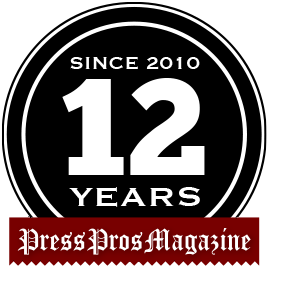 Canton, OH – If there ever is a Mount Rushmore for Ohio high school football…surely it should reside at the juncture of Ohio routes 119 and 716, in Maria Stein, Ohio, and at a place called Marion Local High School.
A kind of looming, large piece of football granite since 2000, Tim Goodwin and the Marion Flyers put the final chisel marks on it Saturday by beating Newark Catholic, 42-7, marking their 12th Ohio High School Athletic Association title in divisions V, VI, and VII -12 in 22 years – to capture the all-time record for titles held by a single school.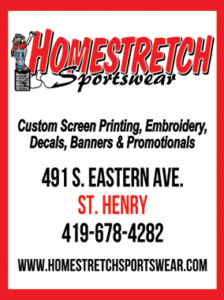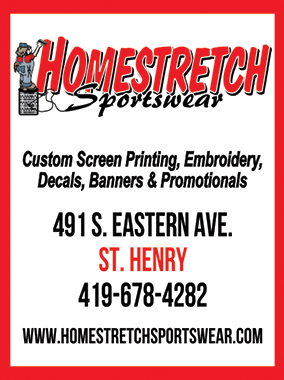 For the past two years they had shared the record with Division I Cleveland St. Ignatius (with 11).  But like sculptor Gutzon Borglum did when he completed the South Dakota version of Rushmore in 1941, when the last stone fell on Saturday Goodwin and the Flyers stood alone at the top – mission accomplished.
No one ever saw this coming – not long-time coach Ken Meyer, whom many credit for making Flyer football relevant during his time as coach in the 80s and 90s.
Certainly Mike Cramer could not have guessed the future, Goodwin's predecessor at Marion for two years, compiling a record of 8 and 12.
Not even Goodwin, himself, when he took the job in 1999 – a project, in the words of long-time Marion athletic director, Stan Wilker.
Even Wilker couldn't have seen it coming when he hired Goodwin, once calling it "a good hunch" about the young coach with no previous head-coaching experience.
But twelve titles in twenty years worked out to be a helluva' hunch, and with an OHSAA tournament record of 95 wins and 12 losses now over those 22 years…well, somewhere Stan Wilker was wearing the broadest smile of all on Saturday.
At 12:50 pm the clock struck 0:00 on history.  Little ballboys whooped it up as they raced out on the field with the victorious Flyers, sure that like Peyton Otte, Brady Ronnebaum, Dylan Fleck, and Robby Buschur once did, their own day was soon to come, along with their own piece of the rock.
Like Proctor and Gamble, or General Motors, Marion made it like a business meeting with Newark, a good team out of central Ohio with a 14-1 record against the best competition their region could offer.  And proving on the game's opening possession that they were prepared to shut down Marion's vaunted running attack, they forced the Flyers to punt after a three and out.
From there Marion shut the board room doors and went promptly went to work.  After a six-play drive on their next possession, covering 54 yards, Darren Meier crossed the goal line on 1-yard run to put Marion ahead, 7-0.
Keep track, now, 'cause it goes pretty fast from here.
At 2:13 of the first quarter receiver Brady Ronnebaum scored on a 19-yard pass from quarterback Peyton Otte…14-0.
At 0:45 of the first quarter Ronnebaum struck again on a 51 pass, a leaping connection over a Newark defender and a one-play drive, and raced into the end zone to make it 21-0.
Newark shook off the obvious shell-shock to settle down to score at 6:53 of the second quarter on a 10-yard pass to Mason Hackett…Marion 21, Newark Catholic 7.
After forcing Marion to punt on their ensuing possession, Newark started back up field, but Marion's Aidan Eifert picked off quarterback Cole Canter at midfield to flip momentum, the game's outcome…and in fact, history.
After an 11-play drive covering fifty yards, Peyton Otte slithered into the end zone behind the block of teammate Dylan Fleck to crush whatever momentum, or confidence, the Irish might have had, extending the margin back to three touchdowns at halftime…28-7.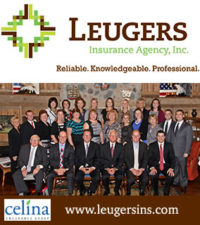 Newark Catholic got the second half kickoff, but after one first down near the forty yard line, they were forced to punt, Marion taking possession at their own 30 yard line.  At 7:30 of the quarter, and on their seventh play of the drive, Otte found a hole in the middle of the line, squirted through, and used his speed to race 54 yards, untouched, to push the lead to 35-7.
"It was an adjustment that Coach (Jacob) Sherrick suggested,"  said Goodwin, speaking of Otte's run and score.  "He noticed an adjustment in their defense, and we took advantage."
But the surprising Marion passing game, something that Goodwin had said early in the year was non-existent, would keep rolling on, delivering the knockout blow on their next possession.
After forcing a Newark punt, Otte sunk the dagger, hitting Dylan Fleck for 39 yards with an over-the-shoulder catch for yet another score…a 42-7 advantage, and perhaps most important, a running clock for the remainder of the game.
"It was our plan to stop the run,"  said Newark coach Ryan Aiello.  "But against a good team like that, and they played the numbers, they beat us on the back end with the passing game."
With a running clock the outcome became academic.  Marion's defense began to wear on Newark's mental and physical resolve.  Cole Canter had to run for his life trying to pass, and running back Kyle Langenbrunner would get yards, but inconsequential gains.  Neither team would mount much of a threat in the final twelve minutes, Marion's 42-7 margin becoming the fourth biggest of their twelve titles.
"I thought we had a good team coming into the year,"  Goodwin would say later in the post-game interview room.  "We had some significant injuries to some key players, and we really had to hang in there.  I thought it made us tougher during a rugged league schedule.
"We beat Coldwater by three on a last-second field goal.  We beat Versailles by two on a wild back-and-forth ending to that game – we just hung in there.  We found some things offensively that we thought we could hang our hat on – Darrin Meyer at running back and Peyton running the ball – and we just kept working on our passing game all year.  And the passing game came up huge today."
Huge?
Peyton Otte would finish the game completing 13 of 18 for 252 yards and three touchdowns, doubling the Flyers' average numbers in the regular season.
Ronnebaum walked away with six catches for 124 yards and those two touchdowns.
"We've been working on the passing game all season,"  Otte confirmed afterwards.  "Today we were able to put on the field what we've been doing in practice.  But credit Dylan and Brady for making the plays.  I can only throw it.  They've got to catch it."
Brady Ronnebaum added…..
"We also worked a lot on Sundays.  Us receivers and (Peyton) would go out and work on routes."
"That's true,"  added Otte.  "He (Goodwin) told us we couldn't throw the ball to save our lives back at the beginning of the year."
"What I told them was if they wanted to throw the ball they were going to have to put in some extra time," smiled Goodwin.
They obviously took him at his word.
Marion would finish with 402 total yards – 150 of it on the ground, and Otte's 252 through the air.  The running game took some time to establish, thanks to the attention paid early by Newark Catholic.  But by game's end Otte had rushed for 65 yards, Darrin Meier had 54, Dylan Fleck would end with 16, and Peyton Moeller added 15 in the fourth quarter.
The Flyers' defense held Newark to just 45 yards of net rushing.  Cole Canter would generate another 103 yards passing, but their total of 148 yards was far below their own expectation, and that of most of Division VII football in the state, anticipating more from the meeting of the state's #1 and #4 teams.  Marion finished with a perfect mark of 16-0, while Newark took the runner-up trophy with a mark of 14-2.
As to the matter of history, and the all-time mark, Tim Goodwin admitted before the season even began, "Hey, when you're as close as we are, you might as well go for it,"  he said.  Saturday, he seemed to leave little doubt.
A team not known for its passing game – a team that had suffered through so many debilitating injuries – and a team that navigated the gauntlet of the rough-and-tough Midwest Athletic Conference unscathed, Goodwin took time afterwards to appreciate what he and the Flyers had achieved.
"Obviously I'm very proud of what we've accomplished,"  he began.  "And it's special because my dad has been such a big part of this.  He invested all of this in me with my upbringing.  He coached, I watched, and I look at it as a continuation of what he did.  He coached in a different era, when there were no playoffs for 90% of the teams.
"We still talk every week – just talk.  It's awesome."
And yes, there was mention of Stan Wilker.  He, too, would never have guessed, but he would have been awfully proud.
"Stan was a huge influence for me,"  said Goodwin.  "He cared so much about Marion Local, and Marion Local football.  He would be proud-as-a-peacock-happy today.  He brought me here.  He helped me coach, got me going, and he protected me.  I didn't know the community and he kept people away and just let me focus on the stuff that I liked doing.  Stan took care of things."
Which pays dividends, as we know now, in so many ways down through the years.  Twelve titles now for Marion Local, an incomparable 95-12 playoff record, and a legacy for excellence that goes far beyond football.
Yes, Borglum did the original in the black hills of South Dakota.
But for football fans in the MAC, and now their 43 OHSAA titles since 1973, Marion Local 'heads' the lineup of accomplishments that by rights should be chiseled in stone – with Coldwater, St. Henry, Versailles, and Delphos St. John.  All of them have a minimum of six titles, and gunning for more.
If they ever do – if they ever could – it's gonna' require one helluva' rock.