Rolling now, UD extended its win streak with a blowout win over Northern Illinois for their fifth straight victory.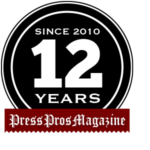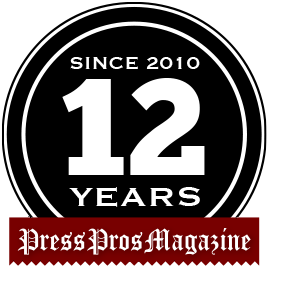 Dayton, OH — If they put saddles on the University of Dayton's starting five, they would resemble the iconic thoroughbred Secretariat breaking from the starting gate.
Earlier this week, the Flyers broke from the gate with an 18-2 start, burying Alabama State shortly after they took off their pre-game practice shirts.
Pretty good, huh?
Well, on Saturday afternoon in UD Arena, the Flyers burst from the gate with a 19-2 start to eradicate Northern Illinois before all the Flyer Faithful found their seats.
Final score: Dayton 79, Northern Illinois 41, UD's fifth straight victory.
Sure, Northern Illinois is 2-6. But the Huskies are playing a difficult schedule. And they opened the season by upsetting the University of Washington on the road, 71-64,
But they've lost to Indiana by 36, lost to Boston Univerity by 18, lost to Missouri by 17, lost to Marquette by 14.
And they lost to Dayton by 38 as the Flyers made the Huskies look like the last place sled in the Iditarod.
The full-game full-court defensive pressure the Flyers are employing in recent games is paying off in a gargantuan manner.
The defense Saturday forced NIU into mostly off-balance, contested shots and the Huskies might have set an NCAA intercollegiate record for air balls. And they were mostly held to one-and-done shots as the Flyers owned a 43 to 25 rebounding edge.
The game started with a quick message. . .that the Flyers meant business. The opening play was an alley-oop pass from Malachi Smith to DaRon Holmes II and he slam-dunked it home.
That torched a 9-0 opening salvo that quickly expanded to a 19-2 lead.
The Flyers led, 54-33 midway through the second half, but they did not take their sneakers off the accelerator.
They launched a 17-0 run, 12 from Elijah Weaver. He hit a pair of three-pointers and a pair of conventional basket-and-free-throw episodes that pushed UD's lead to 71-33.
Weaver, who sat out the 93-54 win over Alabama State due to disciplinary reasons, came off the bench to lead the Flyers with 16 points.
For the fourth straight game, four Flyers were in double figures and two came off the bench, Weaver with his 16 and Koby Brea with 12 on four for five three-point sniping,
Holmes had 14 in only 23 minutes and freshman point guard Smith had 11 points, five rebounds, four assists and only one turnover.
It was Dayton's fifth straight win, lifting its work sheet to 6-and-3. The Flyers take their high wire act to Dallas Wednesday night to face SMU (6 -3) before returning to UD Arena a week from Sunday to play Virginia 
Tech, 6-and-3 with a one-point loss to Xavier and 19-point loss Saturday afternoon to Wake Forest.
There is no argument that UD's fortunes changed after its 1-3 start when coach
Anthony Grant installed Smith at starting point guard and put the Flyers into the full-court harassing defense.
Smith, quicker than running water, attacks the rim for baskets, fouls or dish-off assists and runs the offense like a Swiss railway engineer.
His start to the season was delayed by injury and the UD offense was stagnant and unimaginable without him.
"With every game, he is getting more and more comfortable with his role," said Grant, speaking about Smith during his post-game TV interview. "He missed six week of the pre-season. He didn't get to go through the first six week of practice.

"We got him about a week before the season started and he had to quickly catch up," Grant added. "It is a testament to the work he put in and to our medical staff. Every game he is learning more and more and getting better and better."
Smith, 4 for 5, was one of three Flyers to miss only one shot. Weaver was 6 for 7 and Holmes was 6 for 7.
R.J. Blakney scored only four points, but one was the Basket of the Game. He broke down the lane like a stroll down Main Street and rattled the rafters with a one-handed slam dunk.
The Flyers shot 55 per cent on 31 of 54 and 33 per cent from three on 8 of 24. Northern Illinois was as cold as a north wind with 16 of 55 (29 per cent) and 3 of 16 from three (19 pcr cent).
To show the depth of this freshman-laden team, 12 of them, 44 points came off the bench.
"I thought (defense) was the story of the game," said Grant. "The first eight minutes or so, we really defended to open the game up. They matched our energy to start the second half, but when our subs came in they did a hell of a job of changing the game to open it back up.
"That' one of the strengths of our team, we're a deep team," he added. "When we begin to understand our identity and what we're capable of, we have a very high ceiling."