Ohio State must come back mentally to play 11th-ranked Utah in a game that means nothing except raising the level of its brand name after a 42-27 loss against Michigan that kept it out of the College Football Playoff.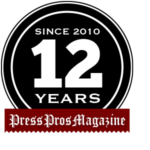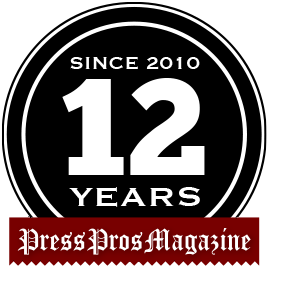 Columbus, OH –  There is a yellowed photograph in many newspapers' archives from the 1973 football season showing Ohio State head coach Woody Hayes and his All-American offensive tackle John Hicks laughing out loud.
The image was captured after Big Ten athletic directors voted 5 to 4 to send the Buckeyes and not Michigan to the Rose Bowl after the teams tied the final game of the regular season.
The vote was controversial, to say the least, and Hayes whipped his boys into a fever to prove that the conference sent the correct team to what was then the biggest post-season show in the college game.
The tie knocked Ohio State to fourth in The Associated Press poll and out of the national championship race for all purposes.
Final score: Buckeyes 42, Trojans 21.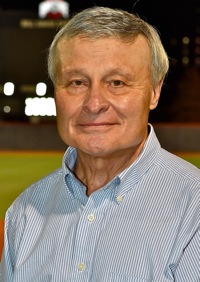 Veteran columnist Mark Znidar writes the Buckeyes for Press Pros Magazine.com.
This season, there is no controversy about the Buckeyes being left out of the College Football Playoff. A 15-point loss at Michigan, in which they had their behinds kicked up and down the field from start to finish, proved they were not worthy.
Now, head coach Ryan Day has less than a month to get his players excited about playing in a game that means absolutely zip except – yes, we'll write this – pride.
Sixth-ranked Ohio State (10-2) will play 11th-ranked Utah (10-3) at 5 pm New Year's Day in the 108th Rose Bowl.
One had better believe that the Utes will be hyped after winning their very first Pac-12 championship.
The team hasn't played in a big-time bowl since a 31-14 win over Alabama in the 2008 Sugar Bowl.
What about the Buckeyes?
They had won four straight Big Ten titles and reached the playoffs the previous two seasons.
"The goal here is to win championships," Day said Sunday. "That's a goal we have year-in and year-out. We didn't reach that. But we have an opportunity to play in a tradition-rich bowl, and that means a lot. I know our guys want to play hard and win that game."
He spoke to his players via Zoom teleconference yesterday and outlined what the coming weeks will look like with regard to practices, off days and the travel schedule.
NFL-eligible players such as receivers Garrett Wilson and Chris Olave, offensive linemen Nicholas Petit-Frere and Thayer Munford, tight end Jeremy Ruckert and defensive tackle Haskell Garrett have not told Day they were opting out of the Rose Bowl.
"I think all of our guys have a lot of pride in themselves and a lot of pride in this team," Day said. "There has been a lot of hard work and a lot of progress that was made all year from when we started this thing, so we want to finish this thing the right way. We have a really good opponent in Utah, a great bowl in the Rose Bowl, so we want to have a great month."
Day said he wants Ohio State to "finish this thing the right way.''
That will be difficult coming off the team having not lost a Big Ten game since 2018 before the disaster in Ann Arbor.
A lot was lost that day, including the Buckeyes' feeling of invincibility against the Wolverines. They had been ranked No. 2 in the CFP.
"Everyone's hurting from the last game, this is an opportunity to change that a bit," Day said.
He also said, "You can feel sorry for yourself only so long.''
The Rose Bowl was a big deal for him in 2018 when he was the offensive coordinator and Ohio State defeated Washington 28-23.
That was Urban Meyer's last game and he hung his whistle around Day's neck as a sign that the job was changing hands.
"That seemed about 20 years ago,'' Day said. "It's very memorable. I have that picture hanging in my office.''
The team is expected to resume practices Wednesday and continue through December 15, 16 and 17 before the players go their separate ways to be with their families for the holiday.
Ohio State is scheduled to leave for California the day after Christmas and begin practices the following day.
The opponent will be focused on winning a seventh straight game and raising the program's profile on the national level another notch.
The Utes have been through a lot, beginning with the murder of sophomore defensive back Aaron Lowe in the hours after a 24-13 victory over Washington State in Week 4.
His death came nine months after Ty Jordan, his friend and classmate from West Mesquite High School in Texas and Utah teammate, was murdered Christmas night in 2020.
"What we've been through this year has been the most difficult year of my coaching career in many respects," head coach Kyle Whittingham said. "Couldn't have done it without the leaders and the seniors and the upperclassmen who did such a great job all season long of persevering. Our mantra after the tragedy was we're not going to get over it, but we'll get through it. And I believe our guys really did that."
Lowe's death occurred one week after Cam Rising was elevated to the No. 1 quarterback in the aftermath of a 26-16 loss to Brigham Young in Week 2 and a 33-31 loss in triple overtime to San Diego State in Week 3.
Rising thinks the Utes could have had something for any of the four teams that are in the playoffs.
"I wouldn't mind seeing the Playoff bracket expand a little bit," he said. "Have more teams in there, that would be nice."
Utah has run the table since a 42-34 loss to Oregon State the seventh game.
Included was a 38-7 win over Oregon in the next-to-last game of the regular season and a reaffirming 38-10 blowout of the Ducks in the conference championship game.
There's no question that Urban Meyer raised the standard at Utah, but Whittingham has maintained that standard since taking the job in 2005 in compiling a record of 144-69, including 11 wins in 14 bowl games.
Whittingham said that he has received 600 text messages from former players and friends congratulating him on winning the conference title.
With regard to the post-season, he said, "This is not our first rodeo.''
"We've had a pretty good track record in bowls,'' he said. "We've got a plan in place and typically our guys do a pretty good job of preparing for bowl games.''
Whittingham said this season has been "the next step in the evolution of our program, getting to the Rose Bowl.''
The Utes have reached three straight Pac-12 title games, but this is their first success.
Few teams bring as many fans as Ohio State to big games. But Buckeye Nation should have competition this time.
"Everyone in Salt Lake is elated to be heading to Southern California,'' Whittingham said. "We'll travel well. This is something the community is really fired up about.''
THIS AND THAT
The Buckeyes are 8-7 in the Rose Bowl. Four losses have come against USC. . . Linebacker Craig Young has entered the transfer portal. He played 132 plays this season. . . True freshman quarterback Quinn Ewers announced his transfer plans Friday night. Ewers graduated from South Lake High School in Texas a year early and enrolled in August. He got two plays against Michigan State. "It kind of caught me a little bit, for sure. Caught me off guard," Day said. . . Day brushed off a question about Michigan offensive coordinator Josh Gattis calling Ohio State a "finesse team'' and "soft.'' "I don't really think about that much at all.'' Day refused to answer a question about possible staff changes for 2022, particularly the defensive coordinator. . . As for having years added to his contract and a hike in salary, he said, I'm obviously honored to be the head coach here. This is a great place to be."