A creative defensive scheme, hard-nosed running by Danny Enovitch and as mistake-free approach helped Lakewood St. Edwards beat Springfield 23-13 in the Division I state championship game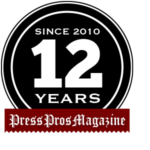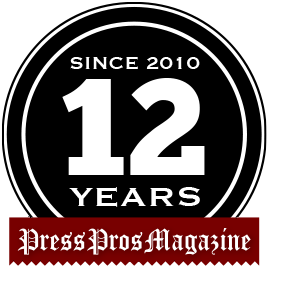 Canton, OH – In describing his Lakewood St. Edward football team, coach Tom Lombardo tossed out adjectives like steady and even-keeled while touting the Eagles' "singleness of purpose."
While this may sound like trite coach-talk, in an odd way it summed up how the Eagles hammered out a 23-13 win over Springfield in the Division I state title game Friday before 7,148 fans at Tom Benson Hall of Fame Stadium.
In taking home the program's fifth gold trophy, all since 2010, St. Edward didn't particularly dazzle anyone, but executed with precision in all three phases, didn't damage itself with mistakes and remained poised when the going got tough. Exactly the way the Eagles (15-1) beat a who's who of opponents on this fruitful journey.
"We didn't play a perfect game my any means, but we didn't let it get to us," Lombardo said. "That's just the way we operate here. In the big picture, it's not yards, it's points that win playoff games and that was big-picture approach going in against a very talented quarterback and group of skill players."
St. Edward outgained Springfield only 356-319 in total yardage, but that doesn't begin to tell the story. The Eagles thrived defensively with a creative, often disguised scheme that kept Ohio Mr. Football finalist Te'Sean Smoot from creating explosive plays with his arm and feet.
Smoot, who holds a bundle of Division I offers, completed 29 of 43 passes for 349 yards and a touchdown, but was intercepted twice and sacked five times. Worse yet, the Wildcats came away scoreless on four trips into the red zone and wrecked two subsequent chances with an interception and by taking a safety.
Furthermore, Springfield accumulated minus-30 yards rushing (counting sacks) and missed two short field goal tries.
"We just didn't execute when we needed to and like we needed to," Springfield coach Maurice Douglass said. "Some stuff just didn't go our way tonight. Our opponent gets some credit for that. Lakewood St. Edward has got a good, solid program. Their coaching staff puts them in good spots to succeed. They didn't allow us to make big plays. They schemed us well."
Linebacker Wyatt Gedeon had eight tackles, 3.5 tackles for losses, and two sacks to pace the Eagles, who came in yielding just 10.9 points per game. On the front four, Dwight Harvey had 3.5 tackles for loss and Michael Kilbane had two sacks and a forced fumble.
"We thought we could mix up zone and man and have a spy on Smoot at all times," Lombardo said. "I mean, let's face it. They're going to get their yards, their chunk plays. We wanted to keep everything in front of us and limit them in the red zone."
Smoot, who came in with 2,657 yards and 20 TDs passing and 960 yards and 22 TDs rushing, said he has seen a lot of gimmick defenses geared to shut him down, but St. Edward's was the toughest to solve.
"They kept running some different stuff," he said. "They were walking dudes up, dropping them back into a 3-3-5, disguising a lot of blitz packages and spying with other guys. It was frustrating at times because there just wasn't anything there but the outlets."
On offense, St. Edward kept it conservative but efficient, feeding tailback Danny Enovitch with regularity and sprinkling in keepers by quarterback Christian Ramos. Enovitch rushed for 210 yards on 32 carries with two TDs. Ramos chipped in 60 yards and also threw for a score.
The Eagles converted 9 of 13 third down plays.
"All the credit in the world to our offensive line and Christian," Enovitch said. "It's all just a product of working together and executing."
Enovitch raced 72 yards on the game's opening play, but were stuffed on four consecutive plays from the 1. Springfield then drove 80 yards but couldn't get any points out of it.
St. Edward quickly got ahead 9-0 and 16-7 and Springfield never could make it a one-score game.
Said Wildcats senior defensive lineman Jokel Brown, "We just couldn't get off the field on third downs and give our offense more chances."
St. Edward's players and coaches sports state champion stocking caps to the postgame press conference. This marked the 70th state title in team sports for the tradition-rich school.
"At St. Edwards, they only put a banner up if you win the state, not if you're a runner-up," Lombardo said. "That's the kind of standard we aspire to here. We have a proud group of alumni that expect big things from us in athletics and the classroom."
The workmanlike effort was so typical for St. Edward and it once again paid dividends.
"I've bled gold and green since the day I was born," Enovitch said. "All my family went here. That's true of a lot of our players. It's a proud day not only for our team, but our families and friends."