What looked easy from the outside wasn't, and what seemed a trouble-free journey to the state championship wasn't either…but Marion Local found strength amid the journey and refused to be deterred.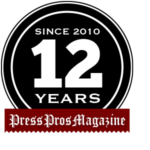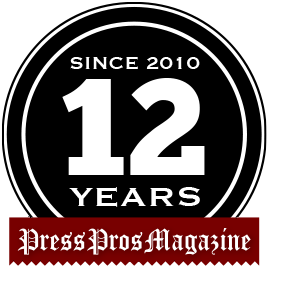 Canton, OH — When they say a 16-0 season that ends in a state championship is a perfect season, or that, "All's well that ends well," it sounds so wise and wonderful on every level.
But the truth is, that's a lie on both counts, because a perfect season isn't always perfect, and while things can end exceedingly well, that surely doesn't mean all was well en route.
Marion Local already knew that, which proves the Flyers are on another level in perspective, just like their 42-7 rout of Newark Catholic in the Division VII state championship game Saturday proved their elevated status on the field.
Their 16-0 record, resulting in an Ohio High School Athletic Association record 12th title for head coach Tim Goodwin, may look like just so much more of the same old-same old Marion/Midwestern Athletic Conference mojo that's dominated small-school football in the state for two decades.
Scratch away the veneer and dig a bit deeper than the smiles at the end of the journey and you'll find plenty of potholes that made the ride much bumpier than it finished.
There were more than a few injuries to personnel Goodwin thought he would need to hoist another trophy, a passing offense that was more putrid than powerful for half a season and always the specter of sudden disaster that haunted the Flyers all season.
None of that seemed relevant in the mid-morning sunshine of Tom Benson Hall of Fame Stadium as Marion flexed its many muscles and dispatched New Catholic, but the guys who walked the path that finished at the summit surely didn't forget the rocky terrain they traversed to get there.
"This was probably our worst year ever in terms of injuries to good players," Goodwin said. "Drew Seitz played maybe six out of 16 games. He's a darn good player.
"Robbie (Buschur) missed six games. He hurt his hip, then came back, and then broke his thumb. Tate Hess who played really well at corner, he missed the first nine games. He didn't come back until week 10.
"Kyle Otte went down with a torn ACL, and he was a huge part of our offense through five games. It was a struggle. It really was a struggle, especially on offense."
Goodwin went on, eventually getting to Brady Ronnebaum, who caught six passes for 124 yards and two scores, but at one point had, "the longest mono-thing you've ever heard of."
Mononucleosis couldn't keep Ronnebaum down, and Newark Catholic couldn't keep up with him or the quarterback who fed his monster stat line.
Thankfully, injuries stayed away from Peyton Otte all season, allowing him to be the one constant on which Marion could lean.
Otte and his receivers always believed they could polish a passing offense Goodwin told them early in the season was, "terrible," so they'd meet on their own each Sunday to sharpen routes and timing.
Mid-season, Goodwin went to linebacker Darren Meier as the replacement for Kyle Otte when he injured his knee against Delphos St. John, and Buscher eventually came back to sharpen the fangs of the Flyers' defense.
That unit landed the most decisive blow against Newark Catholic, turning away a late first-half possession at midfield when a score, and subsequent kick to the Green Wave to start the third quarter, could have erased Marion's then 21-7 lead.
Instead, Aidan Eifert intercepted and the Flyers quickly moved to a 28-7 lead, with Otte crashing in from the one-yard line in the final minute.
"I had been getting a little too wide in the flat and they were running their receiver inside me," Eifert said. "That time, I dropped straight back and he threw it right to me."
It was the Flyers' second interception, and like the first, it set up a touchdown drive.
"That was the game right there," Goodwin said. "It was huge, because at that point, they had some momentum. So for us to score right before half had to be deflating for Newark Catholic. It had to be."
Eifert's coverage adjustment that resulted in the crucial turnover came from the Marion sideline, as did a suggestion from assistant Jacob Sherrick for the running play that Peyton Otte turned into a 54-yard touchdown early in the third quarter and accompanying 35-7 lead.
Goodwin has always been one to credit his staff for their role in the Flyers' success, so it's no surprise that element factored in at yet another crucial juncture in Marion's legacy.
In fact, it's doubly fitting given the collaborative effort it took from players and coaches to overcome setbacks that their adjustments kept from intruding on a more-than-year-long mission.
More than year-long?
Yes, in the aftermath of completing the task, Marion admitted its drive to the title gained a different resolve from a stunning loss to New Bremen last year in the regional semifinals.
The Cardinals, of course, went on to win their first state title a few weeks later, by which time the Flyers had long since resumed training, their jaws set to make happen what they made a reality on Saturday.
"The day after we lost that game, we were back in the weight room, putting in that work," Buschur said. "We didn't want to stop playing football, because that's not what we were used to doing. So we kept putting in that work.
"All that hard work we were putting in all summer…our motto for this season has been, 'Something to prove.' After that loss, we really felt like we had something to prove."
Consider the case closed…perfect, but not in every way.
And while it surely ended well, perhaps it did so because all was not well along the way.
"It was just a struggle," Goodwin said. "But in the end, in hindsight, it made us tougher. It made everyone better, and it made the coaches have to work harder.
"That's the MAC magic right there. It's a struggle. It is a struggle. And if you can make it through it. You're going to be OK."
Bruce Hooley is the Digital Marketing Manager for PressPros and the host of the We Tackle Life podcast on iTunes and GooglePlay.