Chewing up the clock with an old-school wing-T attack, Carey effectively won a game of keep-away from Coldwater and took home its first state title since 1975.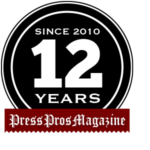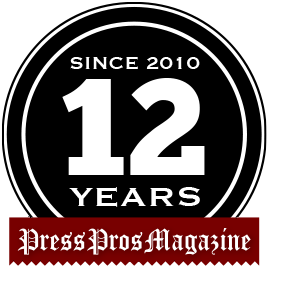 Canton, OH — From his viewpoint on the sideline, Chip Otten thought his Coldwater defense was faring reasonably well stifling Carey's ground-and-pound approach during the Division VI state championship game Saturday.
"I figure if they're getting three, four, five yards and a cloud of dust, we're getting the advantage," Otten said. "But I suppose if I put myself in their shoes, they're thinking 'We've got four downs to get 10 yards,' and it's a different perspective. When you put the whole picture in focus, it's hard to stop guys who are 20, 30, 40 pounds per man bigger over the long haul."
In the final analysis, two statistics told the story why Carey came away from Tom Benson Hall of Fame Stadium with a 26-14 victory over defending champion Coldwater to capture its first state title since 1975.
Time of possession read 34 minutes, 34 seconds for the Blue Devils to just 13:26 for the Cavaliers.
"We had the ball for that long, huh?," Carey coach Jonathon Mershman said incredulously when informed of the discrepancy. "That makes it kind of tough on their offense, right? The stat sheet may look kind of dirty, but that one sure stands out to me. That tells me we had things our way."
Blue Devils offensive lineman Ashton Clauss said his team's approach can wear down an opponent physically and psychologically.
"It builds confidence in all of us to know we can get 3 or 4 yards on every play and they can't do anything about it," Clauss said. "It really wears down a defense to be on the field that long when those same (two-way) players have to come back and play offense."
Coldwater quarterback Reece Dellinger conceded that frustrations fester when watching an opponent take up to half of a quarter driving 70 or 80 yards.
"It's tough standing over there on the sideline watching that," he said. "It puts some pressure on you to make something happen because you don't know how long you'll have to wait to get out there again."
The other glaring statistic was turnovers. Carey turned an interception and a fumble (both by Dellinger) into back-to-back touchdowns that dramatically swung the outcome.
Midway through the second quarter, Anthony Bell picked off Dellinger and returned it to the Coldwater 26.
Four plays later, quarterback Derek Lonsway scored on a keeper to give Carey a 15-7 lead.
Moments later, with Coldwater driving for a potential tying score, Dellinger was belted from behind by a blitzing Lance Woods, dislodging the ball and recovering the fumble.
It took six plays for the Blue Devils to reach the end zone again, as Jordan Vallejo plowed in from two yards, then tacked on a two-point conversion run to make it 23-7 just before halftime.
"As you very well know, turnovers play a huge role in as game of this magnitude," Otten said. "We lost a game earlier in the year with four turnovers in a half, so we know what it feels like. We battled and tried to make a run at it in the end, but we just didn't have enough opportunities or take advantage of them to dig out of that hole."
Coldwater (13-3) did score on a Hail Mary of sorts when Dellinger hit Tanner Muhlenkamp in the end zone on a spectacular catch straddling the sideline as time expired in the first half. A Carey defender slipped and fell in the end zone, making the extended play possible.
But the momentum the Cavaliers could have seized from that sequence didn't develop.
Carey proceeded to chew up more than half of the third quarter on a 12-play drive that ended on a fourth-down stop at the Cavaliers' 5.
"They got the field position flipped and we just couldn't do anything about it," Otten said. "Congratulations to Carey. They're a hard-nosed, big, physical team. We had to bring extra guys up into the box to try to stop their run, and then they would get you on the play-action (pass) or keeper.
"When we prepared for them, we looked for weak links to attack and we just couldn't find many. As for their defense, I'd throw them right up there with Marion (Local). Their secondary was very, very good and they were stout up front as well. This is a good, solid team on both sides of the ball."
The Blue Devils came in allowing just 7.1 points per game with six shutouts.
Coldwater got on the board first on a one-yard TD run by Isaac Fullenkamp midway through the first quarter. A 46-yard bomb from Dellinger to Tyler Schwieterman set up the score.
Carey answered by marching 76 yards on nine plays, with Vallejo plunging in from a yard out, then adding the two-point conversion run for an 8-7 lead it would never relinquish.
"My thinking was let's get the lead 8-7 and never give them the ball back," Mershman said, half-jokingly. "Really, though, we play so much better with the lead and we think we can pick three yards in that situation."
Vallejo, a 6-1, 265-pound tailback affectionately nicknamed "The Winnebago," rushed for 95 yards and two TDs and Lonsway added 81 yards and a score. Lonsway attempted just five passes, completing three for 79 yards. Carey amassed 243 yards on a modest 3.8 yards per carry.
"Maybe the swag of these kids were part of it, but I felt pretty comfortable we could run the ball today," Mershman said. "Their two losses were to Marion Local and St. Henry, who are traditional run teams, and that gave us a little confidence even if we don't run all of the same plays and packages."
Carey (15-1) came in with an impressive resume and but many regarded it as an underdog if only because of its lack of recent season (its last final state semifinal run came in 1994) and the reputation of its opponent and its highly decorated Midwest Athletic Conference. But none of that mattered much to the Blue Devils, who gained their footing after a shaky start.
"Honestly, I thought we had them from the beginning," Clauss said. "That probably sounds cocky, but we believe in ourselves and I think we showed that with the aggressiveness we showed tonight, going for fourth downs and two-point conversions."
Coldwater gained 244 total yards, 205 coming through the air. But Dellinger was just 13-of-31 and was sacked twice.
With the defeat, Coldwater settled for a seventh runner-up trophy to go with seven state titles.
Otten handled the defeat with grace.
"All 16 of our seniors started off in kindergarten and they finished this journey together today," he said. "They've got a lot to be proud of."