With a blend of explosive runs, outstanding defense and toughness in the trenches, Cincinnati Winton Woods flexed its muscles and carved out an impressive win over perennial power Akron Hoban in the Division II state title game.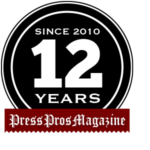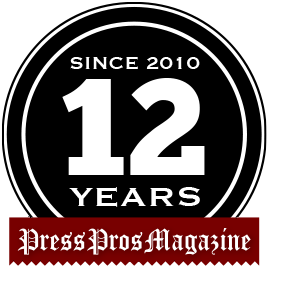 Canton, OH – Cringe-worthy as it might seem to high school football purists, there are actually websites out there that establish betting odds on games.
A few of those so-called-experts tabbed Akron Hoban as a two – to three – touchdown favorite over Cincinnati Winton Woods Thursday night in the Division II state championship game. And who could blame them? Hoban came in having won five titles in the past six years. Winton Woods, for crying out loud, was a No. 7 regional seed after being 4-3 at one point in the season.
Asked if his team perhaps thrived on the perception that it was a big underdog, Winton Woods coach Chad Murphy grinned and replied, "Amen."
Carving out timely explosive running plays via its Zone Read offense, turning in a superlative defensive effort and dominating in the trenches, Winton Woods stunned Hoban, 21-10, before a crowd of 5,440 in Tom Benson Hall of Fame Stadium.
"I'd seen all week that reporters said we'd lose by 14 or more and we just used that as fuel," Warriors senior linebacker Seven Blue said. "I knew it had been five years (actually four) that we'd been here, but it was on us tonight to leave our own legacy."
Winton Woods gained a measure of revenge for its 2017 team that lost to Hoban, 42-14, in the title game. The Warriors' only other championship among four Final Four appearances came in 2009.
Unranked in the final Associated Press state poll, Winton Woods (13-3) thoroughly dominated an eighth-ranked Hoban (12-4) team with a much more storied program. The Knights are 47-12 in postseason, having never lost a state title game until now.
"We've had adversity and things that happened in-house that nobody knows about but us," Murphy said. "We knew we had some really, really good football players here. But to me, toughness and resilience are the two words I'd use to describe this team."
Five-foot-seven, 160-pound dynamo running back Tyrek Spikes paved the way for Winton Woods with 153 yards on 22 carries, but he got plenty of support from quarterback Austin "Buddy" Ellery (87 yards on 10 carries) and back/receiver K.C. Spears (54 yards on just four carries). All three scored touchdowns.
"Their ability to run that Zone Read so effectively may have been the difference," Hoban coach Tim Tyrrell said. "Their offensive coordinator had a great game plan, reading our backside linebacker. We were out of assignment a few times and they took advantage in a big-way."
In stacking the line to stop the run, Hoban racked up several tackles for losses. But once Spikes, Ellery and Spears got past that initial wave, they found open space for big gains.
After a Hoban field goal on the opening play of the second quarter, Winton Woods mounted a seven-play, 70-yard drive to take the lead. Spikes ripped off a run of 45 yards to set up a 4-yard TD keeper by Ellery.
"Being small helps me," said Spikes, who amassed 1,173 yards in the postseason alone. "My vision helps me see little holes and creases. Behind my line, those (defensive) guys can't see me. One of the guys I watched a lot growing up was Barry Sanders. I try to run like him."
On the Warriors' next series, Spikes slithered out of the grasp of several defenders on a 44-yard dash that set up his own 2-yard score in the final minute of the half.
"That 22 (Spikes) is a heck of a player and I've got nothing but praise for him," Tyrrell said, "but a big factor was that at various times, we couldn't match their physicality."
On the opening play of the second half, Spikes was stood up by three defenders. Linebacker Caleb Kepler ripped the ball away and took it 22 yards to the end zone to cut Hoban's deficit to 14-10.
But that momentum was short-lived. Spears broke free for a 53-yard TD run that effectively deflated any hopes Hoban had of coming back.
"After giving up that TD to open the second half, I couldn't tell them anything," Murphy said. "I didn't need to. We're player-led, and that leadership came through not only at that moment but at several junctures throughout the game.,
Lamar Sperling gained 124 yards on 24 rushes for Hoban, but the Knights offered no threat whatsoever through the air. Quarterback Jayvian Crable, a transfer from Massillon Washington, where his father, Shawn, was a legendary linebacker before playing in the NFL, completed just seven of 17 passes for 65 yards and was sacked four times.
"We allowed only one 100-yard rusher all season," Murphy said. "Something we've done well all season is stop the run. That was just a phenomenal performance by our defense."
Added Warriors defensive lineman Jay'ron Gibson, "We knew if they had to throw the ball, we win the game."
Sperling, who had rushed for 1,284 yards in the first five playoff games, couldn't do it by himself against a speedy, hard-hitting, well-disciplined Winton Woods defense. He finished the season with 2,975 yards and 43 TDs.
"We couldn't shake loose their free safety to get a big run," Tyrrell said," and that's something we've been able to do all season. "Their DBs did an outstanding job of tackling, especially that free safety."
The aforementioned Lorenzo Hudson had 10 tackles for the Warriors and Jeremiah Anderson added nine.
"Our game plan was to have our defensive linemen to crash down on 32 (Sperling) and have our linebackers and DBs ready for bounce-out runs," Blue said.
After a 1-2 start, Winton Woods avenged regular-season defeats to Cincinnati LaSalle and King Mills Kings during its playoff run, and then vanquished undefeated Piqua and Uniontown Green to make the title game.