The prospect of coming back from a 28-7 third-quarter deficit seemed impossible for run-heavy Clinton-Massie, but the Falcons pulled it off … and in dramatic fashion.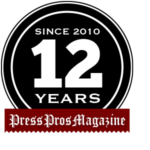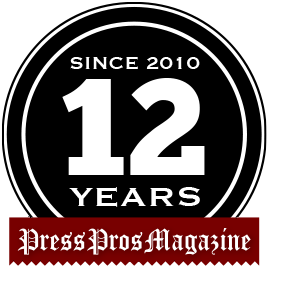 Canton, OH – Entering the Division IV state championship game against Youngstown Ursuline Friday, Clinton-Massie had attempted just 26 passes all season. Anyone with a shred of football knowledge realized the winning script for the ball-hogging, clock-chewing Falcons would be to get ahead and stay ahead.
With the fast-paced and more athletically gifted Fighting Irish holding a 28-7 lead midway through the third quarter, Clinton-Massie, quite frankly, looked dead in the water to almost all of the 5,630 fans in Tom Benson Hall of Fame Stadium. Warming up the team bus for the long trek home seemed like a viable option for the Falcons.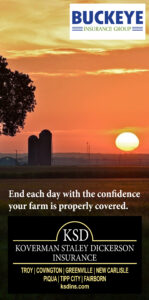 "What people may not realize is that the triple-option is a very explosive offense when it's running on all cylinders," Falcons coach Dan McSurley said. "For us, it's like a passing game. So, in that sense, I still felt like we could come back."
Defying all conventional logic, Clinton-Massie made the long climb back without completing a pass, driving for a dramatic last-minute touchdown and adding a daring two-point conversion to stun Ursuline 29-28 in an instant classic.
"This is my 36th year of coaching and this was one of the greatest comeback victories I've ever been part of," McSurley said. "Given the circumstances and the setting, I guess you'd have to say it was the greatest."
Down by a score, Massie took over with 7:49 remaining and proceeded to march 77 yards on 13 plays to the Ursuline goal line, taking the clock down to the limit. On fourth and goal at the 1, McSurley called a brilliantly executed naked bootleg for quarterback Kody Zantene, who galloped around right end by his lonesome with the ball cradling his hip. Only 45 seconds remained.
McSorley already had decided to kick the extra point, reasoning that his team was riding the momentum and would be best suited to take its chances in overtime.
"But coach (Jeskee) Zantene said, 'Let's let the seniors make the decision,' and they all to a man decided to go for it," McSorley said. "The offensive linemen were the most outspoken of the group."
So McSorley dialed up another winner, with Zantene faking a run up the middle and running the option to the wide side flipping it to Carson Van Hoose, who beat the Irish defenders to the pylon.
"When I saw Carson get to the pylon, it was like Darrell Royal's spirit carried him over the goal line," said McSurley, citing the legendary University of Texas coach whose teams ran a similar wishbone/triple-option scheme. "I don't get the credit. These guys called the play and they executed it just like they've run it since they were in third grade."
Ursuline had a last-gasp effort to score, but Leyton Ball belted quarterback Brady Shannon and forced an incompletion on fourth down.
It marked the third state crown for Massie (14-1), which came in fourth-ranked in the final state poll but just fourth-seeded in its regional. The Falcons also took home the gold trophy in 2012 and 2013 and were runner-ups in 2017.
Ursuline (11-4) saw its seven-game win streak foiled by the comeback for the ages.
"Clinton-Massie is very good at what they do," Ursuline coach Dan Reardon said. "Yes, they grind out yardage and have the ability to wear you down and eat the clock. But they also have a lot of answers to what you do defensively, and a lot of people don't recognize that. The complexities and nuances of their offense make you use so many resources defensively. And by watching their games, we knew they made big runs to break games open."
Moments after Ursuline took the 28-7 lead, Zantene raced 49 yards for a TD.
"Our guys all still believed at that time," Zantene said. "I didn't see any heads down. But we knew somebody needed to make a play to get us back in it, and quickly."
Early in the fourth quarter, Massie marched 90 yards in five plays to make it 28-21. Lineman Garrett Vance eagerly pounced on a fumbled exchange in the end zone.
On Ursuline's next series, Shannon appeared to hit receiver Dean Boyd on a long pass play, but the ball was ruled to have come dislodged before he and defender Carter Frank hit the ground. A video replay upheld the controversial call.
"I believe I caught it, but at the end of the day, that's destiny and it apparently was just meant to be," said Boyd, who will play at Harvard.
Ursuline outgained Massie 370-346 but was hampered by untimely penalties, dropped passes and its failure to slow down the Falcons' run game on key plays.
Colton Trampler rushed for 117 yards, Van Hoose 102 and Zantene 85 to pace Clinton-Massie, which came in scoring 44.1 points per game.
DeMarcus McElroy had 157 yards and two scores for the Fighting Irish, who came in scoring  43.7 points per game while allowing 32.5. Shannon, a Central Florida baseball commit, threw for 185 yards and a pair of scores.
"Football shifts in momentum can be dramatic," Reardon said. "We really killed ourselves today. We put ourselves behind the sticks too much and we had opportunities to make plays but couldn't. Obviously, Clinton-Massie is a team that knows how to win. I take my hat off to them. They made some great play calls with the game on the line."