It took a late touchdown for a heavyweight battle between unbeatens to be decided in Division III, with defending champion Chardon winning its 28th straight game just before the finish against Hamilton Badin.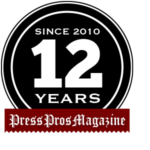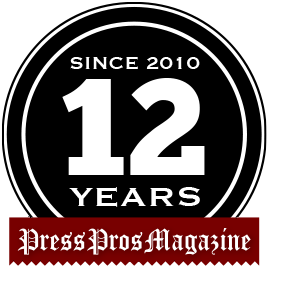 Canton, OH — The records, rankings and reputations promised something spectacular for the Division III the state championship game Friday afternoon at Tom Benson Hall of Fame Stadium, but even the most authentic branding sometimes delivers only sizzle and little steak.
After all, it's hard to know whether the similarities on paper will show up on the field, where teams can seem equal but in fact be vastly different because of disparate league competition and the age-old public vs. private debate that will never end.
No one who watched Chardon (16-0), ranked first in the final state poll for its division, take down No. 2 Hamilton Badin (14-1) with a late touchdown that determined the 21-14 slugfest left feeling cheated, unless it's that Chardon's emergence with 1:14 left cost 6,430 witnesses out of whatever would have transpired in overtime.
"It was a great game, exactly what you would expect between the No. 1 team and the No. 2 team in the State of Ohio in Division III," Badin coach Nick Yordy saud, "They're really well-coached. They have an unbelievable defense. Those guys played really hard and really really good, but credit to our guys too. I think we played a heck of a game."
Chardon's Sean Carr slammed across from the two-yard line with the decisive score to complete a winning 29-yard drive that traced to the Hilltoppers' defensive dominance that reigned throughout.
"We couldn't have done it without them this year," said Carr, one of 20 Chardon seniors. "So many times this year they put the team on their back, getting stops, creating turnovers that we needed. We're just blessed to play with them."
This second straight DIII title seemed unlikely for Chardon — a suburb on the farthest eastern outskirts of Cleveland — when it return only five starters from last season.
But that defense, which fashioned five shutouts, gave the Hilltoppers' offense time to develop.
"I think I learned something in this process," Chardon coach Mitch Hewitt said. "We set the bar too low, and we don't usually do that at Chardon. When I say we set the bar low, it's still pretty high. But I learn something each year from kids. I underestimated our kids this year. I'll never do that again."
Badin underestimated the run-heavy Hilltoppers' ability to go over the top, but made that mistake only once. Still, it cost the Rams an early TD when Alex Henry found Nathanael Sulka for a 36-yard touchdown on Chardon's second snap.
Badin drew even just before the half on Jack Walsh's three-yard run, a score that traced to his 20-yard scamper and Braedyn Moore's spectacular 25-yard catch along the sideline.
Those two passing plays — Sulka's TD and Moore's toe-dragging grab — were the highlights in a game that featured only 103 collective yards passing and combined 9-of-22 throwing success.
But neither team reached the state title game by airing it out, unless the contact from their defensive ardor were to knock the wind from its opponent.
There was a lot of that both ways throughout a 7-7 first half and after Chardon scored to open the third quarter and Badin quickly countered.
It stayed 14-14 into the fourth, and as the clock ticked toward expiration, with field position a premium and the nagging knowledge that some player might make an inadvertent mistake and wear the outcome forever.
Instead, the teams just traded punches — blows, really — without a turnover either way and with teammates on both sides picking up each other when they struggled.
Chardon's defense bailed out its special teams after a minus-six-yard punt handed Badin a possession at midfield,
Badin held and regained possession after a dropped misdirection screen that could have gone for big yardage, perhaps even a go-ahead TD, fell to the turf when dropped.
"In a game like that it comes down to a handful of plays," Yordy said. "…That was a close ballgame. That's the kind of ballgame we expected, a defensive battle, a defensive struggle like that."
Fittingly, a defensive series made the difference, with Chardon driving Badin backward after it took over at its 19 with 4:15 to play.
A penalty for ineligible receiver downfield, a 13-yard sack and an intentional grounding penalty forced by more quarterback pressure, forced a punt that went out of bounds at the 29 with 3:13 to play.
Chardon, which features the run game and chokes the clock, couldn't have asked for a better win-it-now scenario.
Andrew Bruce's 18-yard gain started the march and Carr took it from there, needing three more carries to cross the goal line.
Badin, which also prefers not to throw, had no time to rally and ended the game by throwing an interception — the game's only turnover.
"These kids just completed the first ever 16-0 season," Hewitt said, noting an achievement Marion Local could equal Saturday with a Division VII championship. "There were a ton of question marks to start the year.
"We didn't return many off a great senior class. They just won 28 straight. It's remarkable. It will take weeks to digest what these kids did."
Bruce Hooley is the Digital Marketing Manager for PressPros and the host of the We Tackle Life podcast on iTunes and GooglePlay.