The Flyers built on their recent metamorphosis with a crushing performance Wednesday, sending Alabama State back to Montgomery with a 93-52 shellacking.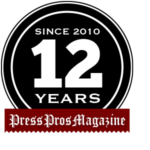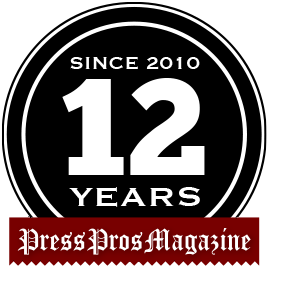 DAYTON — That wasn't Alabama getting its teeth extracted by the University of Dayton basketball team Wednesday night in UD Arena. It was Alabama State.
Big difference.
And the Flyers made certain the fans knew it, made certain this would not be another UMass Lowell, not be another Lipscomb, not be another Austin Peay.
Those are the three lightweights to whom the Flyers lost at UD Arena…before they left the basketball world in shock and awe by beating Miami (Fla.), No. 4-ranked Kansas and
Belmont to win the ESPN Events Invitational tournament.
So would the Flyers come home too cocky and overconfident and revert to what they were against the lightweights, or would they come home with the same energy and style they displayed against the EEI heavyweights?
Ask Alabama State, the lightest of the lightweights the Flyers have played. The Hornets arrived by bus with a 2-and-6 record and the knowledge that they were pickid to finish eighth in the 10-school Southwestern Athletic Confernce (SWAC).
For their parting gift, the Hornets were given a 93-54 beating for their nine-hour bus ride back to Montgomery, Ala., and there were no banjos on their knees.
The Hornets scored first and it took the Flyers 3:05 to tie it, 2-2.
Then it rained points. The Flyers scored 18 straight for an 18-2 lead with 10:15 left in the half.
Alabama State missed 12 of its first 13 shots and was discouraged early from taking trips toward the hoop. DaRon Holmes II, a 6-10 freshman, blocked two early shots and the Hornets decided it was not in their best interest nor healthy to challenge Holmes.
He is averaging more than three blocks a game — he has 23 — and is on pace to obliterate the school record.
The Flyers led by 19, 30-11, late in the half but permitted the Hornets to creep to within 13 at the half, 36-23.
Then came the second half and it didn't rain points. It was a full-fledged avalanche. The Flyers started the final 20 minutes on a 15-2 run to make it 51-25 in the first four minutes. From there it was a matter of how hard the Flyers wanted to trample on a dead body.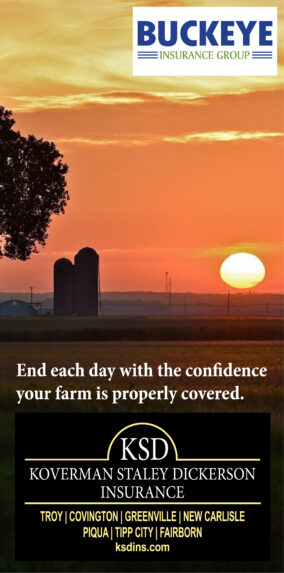 Elijah Weaver, usually a starter, sat the entire game for what coach Anthony Grant called, "disciplinary reasons."
No matter. Kobe Elvis started in his place and performed admirably — 16 points on 5 of 8 shootings, 3 of 4 from the land of treys.
Elvis played only three minutes against Miami and no minutes against Kansas, but was a contributor in the championship game against Belment.
"That's the way the season goes," said Grant. "You are going to face adversity of some type. It is a sign of his (Elvis's) character, of his maturity, to be able to handle that and be prepared when an opportunity presented itself. He's a good player. His opportunity today in the starting lineup, he made the most of it."
Of the entire team's effort, Grant was mightily pleased.
"We were sharp tonight on the defensive end," he said after Alabama State shot 35 per cent (19 for 54) and 29 per cent from three (5 for 17),
"I loved the way we started, then we had a lull with some breakdowns when they were able to trim a 20-point lead to 13. But the way we started the second half was excellent. The guys were able to sustain the defensive intensity throughout the second half.
"I loved to see the assists at a high number (16, five by Malachi Smith) and loved to see the turnovers at a low number (eight).
There was not too much to get excited about. The Flyer Faithful gave Mustapha Amzil a rousing and standing ovation when he entered the game with 15 minutes left in the half.
It was his reward for the game-winning shot as the buzzer blared to beat Kansas. It wasn't all net. It was all iron, all glass, and then net. But it goes down in UD lore.
"I told him, on an elevator after the game, 'You just became a legend in Dayton.'"
Amzil's earth-shattering shot has already been added as part of the pre-game video when they turn out the lights for the high-velocity introductions.
Amzil responded with a couple of quick threes and finished with 11 points, three for four from three.
Toumani Camara tied Elvis for game-high with 16 and Malachi Smith chipped in with 14 as four Flyers reached double figures.
Only two Hornets reached double figures and both scored only 10 — Jordan O'Neill and Kevion Stewart. Alabama State's leading scorer, Kenny Strawbridge, scored three.
The other entertaining moment came in the game's final minute. Christian Wilson, a 6-foot-1 walk-on, stole the ball and drove for the basket. He tried to dunk it…and missed. He received an ovation for effort.
"We did a good job all-around of putting together a 40-minute game," said Grant, who is not easily pleased. And even after a 39-point victory, Grant senses bigger and better things.
"These guys put a lot of work in and it's important to them," he said. "Nobody was happy the way we started the season. We've figured some things out and we're still figuring some things out.
"We're pleased with our progress," he added. "But we haven't come close to the ceiling. This team has a really high ceiling."
Oh, really? Alabama State thought the Flyer were playing in the UD Arena rafters while they were wallowing in the water-filled basement.
Of the crowd reaction in appreciation for the Flyers lugging home the ESPN Events Invitational trophy, Camara said, "We want our crowd to be proud of us. And we deserved it (the tournament title), we worked hard for it. Now we think we are on our way to something special."