It remains to be seen how many total high school football fans will respond to the 50th state football tournament, but there's little question that Saturday's lineup, and the rich history of Marion Local, Coldwater, and Versailles might just steal the show.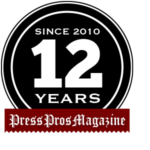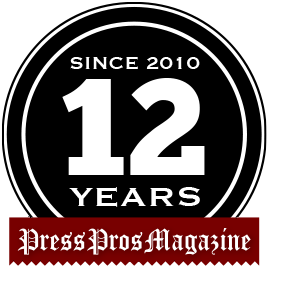 The Ohio High School Athletic Association catches a break with this year's 50th annual state football tournament, whether they acknowledge it, or not.
That break is this. Three MAC teams (Midwest Athletic Conference) will play in Saturday's tournament finale day – Marion Local (Division VII), Coldwater (Division VI), and Versailles (Division V), with a chance to make more history and significantly pad attendance figures for this year's event.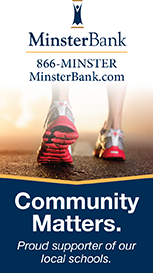 No conference in Ohio travels and supports its teams better than the MAC, proportionately; and no conference in the state hangs around to watch each other like the MAC. They do it out of league pride, and for the sake of a lot of extended families spread amongst the ten member schools.
Someone mentioned at a past state tournament that included Coldwater, Marion Local and Fort Recovery…"that to beat one of the three you feel like you have to beat them all."
The support comes from the fact of family, yes, but also for the fact that no other conference in Ohio can claim as many football titles, especially when the league was just constituted 49 years ago, in the same year as the current state tournament format – 1972. Since then schools from the MAC have taken home the better trophy 42 times in 49 years.
Impressive?
Marion Local has won a record-tying (with Cleveland St. Ignatius) 11 championships.
Coldwater has 7.
Versailles, St. Henry, and Delphos St. John each have 6.
Minster has won 3.
Fort Recovery, Anna, and New Bremen have each won once…for a sum total of 42 titles in all.
The only MAC school yet to win a title in football is Parkway.
"No other conference in Ohio can come close to claiming that nine of its ten members have won a state title," said former Press Pros colleague Roger Burcham. "It has to be the most remarkable accomplishment among OHSAA member schools."
"You also consider that before they expanded the playoffs to eight teams (per region) there were a lot of great MAC teams that were never seen," says Coldwater High School principal, Jason Hemmelgarn.  "But after the expansion…that's when people began asking, 'Who are all these MAC schools'."
The OHSAA, while not claiming as much, stands to benefit additionally this weekend as Marion Local will play Newark Catholic in the Division VI final on Saturday morning, looking to claim the crown jewel of OHSAA football records – its 12th state title, thereby breaking the record it currently shares with St. Ignatius.
Some scoff, claiming that Ignatius accumulated its 11 titles against bigger, and better competition in Division I.
But Marion has spread it around the best they could, having claimed titles in Division V, Division VI, and Division VII. They've won 11 times in 14 finals appearances during Tim Goodwin's 22 seasons as head coach – their only losses coming to Columbus Grove (2003), and twice to Kirtland (2015, 2018). They also won four straight between the years 2011 and 2014.  Bottom line, there's only a hundred boys in the school, and bottom line…their yearly schedule of St. Henry, Coldwater, Versailles, and New Bremen equates proportionately with Ignatius playing the likes of Lakewood St. Ed, Mentor, and Medina.
Newark Catholic, by the way, has eight titles of its own, their last coming in 2007; and the Irish lost to Marion Local in the 2012 Division VI title game.
The Flyers also own a mark that's so far above the rest of OHSAA schools that it's questionable. Their record to date in OHSAA post-season play is an astounding 89-12 (88%). But it's right there in the record books, and as Casey Stengel once famously said, "You can look it up."
Coldwater will seek its second consecutive Division VI title Saturday, and eighth overall, when it meets Cary High School at 3 pm. And five of those titles have come under current Cavaliers coach, Chip Otten. They had previously won in 2005 and 2007 under then coach, John Reed. The Cavaliers also won four straight from 2012 through '15.  The defending champs in Division VI, they won last year, in overtime, over New Middletown Springfield.
Versailles, of course, was a tournament buzz word during the decade of the 90s, having won six titles during the tenure of venerable coach Al Hetrick, including what was then considered the unthinkable accomplishment of winning four times in five years, including three in a row between 1993, '94, and '95. The Tigers won the last of their six in 2003, and have not been back to the state tournament since 2004, when they finished runner-up to Youngstown Cardinal Mooney.
What's even more remarkable about the MAC, and its 10 football members, is that only a handful of football alumni have ever gone on to play Division I college football. But those that have make for quite an all-star lineup. They include:
Adam Bertke (Pitt) and John Dirksen (Notre Dame)…from Marion Local
Ross and Adam Homan (Ohio State), Keith Wenning (Ball State), Brody Hoying (Eastern Michigan);  and Chip Otten and his brother Mike played for Bowling Green…all from Coldwater
Todd and Toby Boeckman (Ohio State and Cincinnati), Bob and Tom Hoying (Ohio State), Jeff Hartings (Penn State), Jim Lachey (Ohio State), and Adam Puthoff (Ball State)…from St. Henry
Ethan and Evan Wolf (Tennessee)…from Minster
There are a few others, less notable, but when you consider the thousands of athletes over 50 seasons…those 20 or so represent a very small percentage.
Success is never something that's taken for granted. No one ever thought it would take Versailles 18 seasons to get back to the state finals when it last appeared in 2004.  And even Marion's Tim Goodwin, with 11 titles in 22 seasons, is cautious to be over-confident about a hoped-for 12th.
But….
"When you're on the doorstep like we are it's like…hell yeah, we want to do it," Goodwin said prior to the start of the 2021 season.
Even New Bremen coach Chris Schmidt, who won the 2020 Division VII title with the Cardinals, shares that what you do one year is no guarantee for similar success in the next.
"You can be an authority on Marion Local, Coldwater, and Versailles," he claimed last week. "But that doesn't mean you're an authority on how to beat them."
His three regular season losses this past season came against Coldwater, Versailles, and Marion Local.
"It's hard to believe that you'll ever play against better competition, or coaches, than what you find in the MAC," said former Minster coach and the current coach at Dublin Coffman, Geron Stokes. "It's always been that way and that's why they've won all those titles. They're hard-nosed kids.  It's probably the best training you can get as a high school football coach in Ohio."
All of that sets the table for this year's 50th edition, and it makes for the most compelling finale since 2014, when the MAC swept the Division V (Coldwater), Division VI (Minster), and Division VII titles (Marion Local). Twice since the league has won two of the seven championships.
Like I said, after struggling through two years of reduced attendance and receipts due to Covid, the OHSAA could not feel better about the hand it's been dealt with this year's tournament. They're all gonna' come for Saturday's big climax, and they're all gonna' stay.
Loud and proud…the MAC's in town!