Don't ask how they did it, because OSU coach Chris Holtmann and his players probably couldn't tell you.  But the path doesn't matter as much as the destination when it results in an upset of the nation's No. 1 team.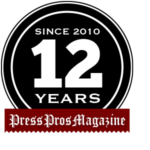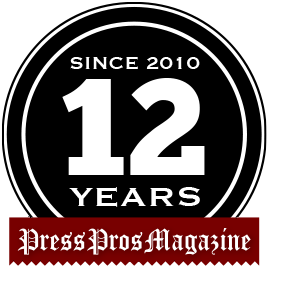 Columbus, OH — You've probably seen a movie where some unlucky stiff held a racetrack bet on a 500-to-1 longshot and tore the slip to smithereens while the nag fell hopelessly off the pace on the backstretch.
And then, as the tiny shards of paper waft to the floor in frustration, he hears of his horse's inexplicable rally and furiously begins trying to piece his winning ticket back together.
Now you know the likely fate of a few faithless Ohio State fans on Tuesday night, their commemorative ducat to the Buckeyes' nationally-televised battle with No. 1 Duke torn asunder amid the ample ineptitude OSU displayed through the game's first 35 minutes.
The Blue Devils, of course, are a big deal, and the fact that their legendary coach, Mike Krzyzewki, is in his last of 46 seasons makes them an even bigger deal.
Big enough that Ohio State, which has converted to all electronic everything and paper nothing, made an exception for the ACC-Big Ten Challenge and printed a commemorative souvenir ticket for its fans.
A few may be for sale now on Ebay, wrinkled, torn, perhaps Scotch-taped together, but still worth treasuring given as improbable a finish as anything Hollywood could dream up for some glue factory-bound Tony the Pony that winds up winning the Kentucky Derby.
Sophomore Zed Key and graduate transfer Cedric Russell were the stars of OSU's rags to riches transformation from down 65-57 with five minutes left to a stunning 71-66 final that prompted a court-storming from Ohio State's delirious student body.
"I hope they're still celebrating into the morning," OSU coach Chris Holtmann said. "Safely…but well into the morning."
Breathalyzers all around seemed an appropriate safeguard for those same kids after they suffered through a first half and initial 15 minutes of the second half with the Buckeyes doing everything imaginable to self-immolate.
Over the final six minutes before the break, OSU had chances to score 11 points at the free throw line and managed to score just three, which in tandem with nine turnovers left them facing a 43-30 deficit.
The ineptitude was viral, with sharp-shooting Justin Ahrens getting only one free throw to fall after being hacked on a three-point attempt. Kyle Young and Meechie Johnson both missed the front end of one-and-ones, and E.J. Liddell and Zed Key both halved two-shot chances.
Duke increased its 13-point margin to 15 early in the second half, and while Ahrens hit a pair beyond the arc and Young bagged another, the Blue Devils still led, 57-47, at the midpoint of the half.
That's when senior transfer Cedric Russell, who had played only 23 minutes and scored only three points all season, hit his second triple of the game.
But just as Russell's trey beckoned the ghost of Matt Sylvester to come back to life, the Buckeyes played four of the ugliest possessions you will ever see as Duke was going scoreless and inviting them to rally.
Russell and Ahrens missed layups — funny, how Duke left the lane wide open for them with a 7-0 shot-blocker lurking — Malaki Branham dribbled the ball off his leg out of bounds and Ahrens missed a three-point attempt.
You'll notice that no where in that quartet of confusion was Liddell mentioned, because he was not involved in any of the, uh whatever that was.  
"I thought we just didn't play with great poise offensively in that stretch," Holtmann said. "That was my frustration with that. We just didn't play with great poise in that sequence of four shots where we held them scoreless. That's where we have to get a little bit better."
Duke steadied itself and traded points with the Buckeyes for the next five minutes, seemingly content to administer a not-too-ugly beating and head home from an arduous road trip that took it to Las Vegas for a win over then-No. 1 Gonzaga and back to Columbus.
But while it wasn't apparent yet, it soon would become clear that the Blue Devils were wheezing toward the finish line on fumes.
Key scored twice in a row inside, and Jamari Wheeler's layup drive by a suddenly stuck-in-quicksand defense drew OSU to 66-61.
The next trip down, Russell double-clutched in the corner to get a better grip on the ball, launched and landed a three and now the Buckeyes were within 66-64 at 2:32.
"When I caught it, I didn't gather it all the way," Russell said. "My pinkie was off of it. It was behind the ball, so that's why I hesitated. Then, once I got it and he gave me enough space to get a clean look…I was ready for it."
Paolo Banchero, the presumed No. 1 pick in the next NBA Draft, charged over Russell in the low post at the other end, putting the previously-seldom seen Louisiana transfer on the line for a pair.
Russell made only one — of course — and now OSU was down, 66-65.
Duke's Trevor Keels missed a three-point attempt, Liddell rebounded and wound up on the line for — uh, oh — two free throws.
For just the second time all night — on the tenth occasion a Buckeyes' player went to the line with a chance to hit two free throws — Liddell made both and Ohio State owned a 67-66 lead with 1:03 left.
Banchero tried erasing the deficit, but missed from 10 feet on the left wing, and so did Mark Williams from the right side with the rebound.
Holtmann called a timeout and set up a play for Liddell, even though Key had been dynamite in the low-post with a career-high 20 points.
Liddell delivered with an elbow jumper for a three-point margin at :15, which survived when Banchero's tying attempt beyond the arc rode long. The rebound found Russell, putting him on the line for two clinching free throws that put it out of reach.
"I thought they wore us out," Krzyzewski said. "We were worn out at the end. Part of it is obviously what they're doing against us. The kid, Russell really hit some big buckets for them coming off the bench."
Sure, just like Holtmann drew it up, going with a lineup of Ahrens, Wheeler, Russell, Liddell and Key over the game's defining stretch.
How often does that unit get minutes together in practice.
"Rarely," Holtmann said.
But, unlike some of those souvenir tickets, it held together pretty well.
Bruce Hooley is the Digital Marketing Manager for PressPros and the host of the We Tackle Life podcast on iTunes and GooglePlay.