The opportunity for an unforgettable upset beckons whenever the nation's No. 1 team visits, and that's never more true than when the opponent is Duke and legendary coach Mike Krzyzewski.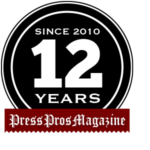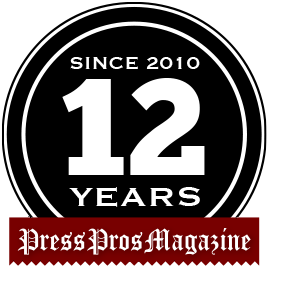 Columbus, OH — It might not be the biggest shot in Ohio State basketball history, but it's the one most fans would probably mention first if asked to name a worthy candidate for that honor.
OSU senior Justin Ahrens knows all about it, even though he was just six years old when Matt Sylvester bagged a game-winning three-pointer in the final seconds to knock off 29-0 and top-ranked Illinois on March 6, 2005.
They play the video routinely in the Schottenstein Center to fire up the crowd, or — let's be honest — wake the sluggish partisans.
Neither will be an issue Tuesday night, despite the late 9:30 p.m. tip against unbeaten and No. 1 Duke.
The Blue Devils (7-0) would be an epic draw any year, but in what has been announced as five-time NCAA champion coach Mike Krzyzewski's final season, it's a coup for Ohio State to get them at home in the ACC-Big Ten Challenge.
Well, a coup for everyone but head coach Chris Holtmann, who's charged with figuring out how to match an injury-depleted roster against the fast, deep and NBA-talent-laden Dookies.
Give Holtmann the option right now of being down two in the final seconds, and having drawn up a play that frees Ahrens on the perimeter for a three-point attempt like Sylvester made, and the OSU coach would certainly accept that proposition.
Ahrens, who bagged a couple game-winning, buzzer-beating triples during his Versailles High School career, would love the chance.
"Hopefully it doesn't come down to that," Ahrens said. "If it did, I'd be ready to snap it off. It would probably be the biggest shot of my life."
Not probably, it would be…given Duke's stature as the gold standard in college hoops thanks to the hiring of a coach the school's student newspaper famously headlined, "Krzyzewski: This is not a typo."
No, it was decidedly not a typo, but now that headline is a T-shirt sold on the school's web site as the man everyone simply calls, Coach K, is about to call it a career.
Krzyzewski has coached three NBA-laden Olympic teams to gold medals and taken his Blue Devils to 12 Final Fours, the first of which came 36 seasons ago when the guy who'll provide the TV analysis tonight on ESPN, Jay Bilas, was a starter.
Krzyzewski has 1,170 wins in 46 seasons, making him the only college coach ever to cross the 1,000-victory threshold.
Two of those triumphs rank on the Mount Rushmore of greatest college games in history — Duke's 79-77 upset of unbeaten, defending national champion UNLV in the 1991 Final Four, and its 104-103 overtime triumph against Kentucky in the 1992 Elite Eight.
That win over UK ended on perhaps the most famous shot in NCAA Tournament history — Christian Laettner's turnaround, foul-line jumper off a court-length pass from Grant Hill.
Holtmann, then a sophomore guard on the Brescia College basketball team in Owensboro, Ky., remembers it well.
Not fondly…but well.
"I was at a banquet, our basketball banquet," Holtmann said. "We had the game on in the background. I remember the play and where I was, where I was sitting, all of that. It's a memory all of us who love college basketball will never forget."
Krzyzewski's most-recent win came Friday against then-No. 1 Gonzaga, an 84-81 final that Holtmann didn't enjoy nearly as much as those treated to the high-level skill on both sides.
"You're really watching it as a guy who's about to play them in a couple of days, as a coach, trying to prepare his team, looking for best ways to attack, the best way to put your players in the best spots," Holtmann said. "It's not a game where you can sit back and have a cold beer and enjoy watching it. I would have liked that. But it's not really one of those games."
Duke's talent, led by 6-10 freshman Paulo Banchero, would give any opposing coach indigestion.
Banchero is the projected No. 1 overall pick in the NBA Draft, with fellow-freshman forward A.J. Griffin tabbed a likely lottery pick and sophomore seven-footer Mark Williams a probable first-rounder.
OSU's E.J. Liddell is a late-second round choice on most mock drafts, if he's listed at all.
Strange, inexplicable things can happen, though, in college basketball when emotion enters the equation and travel can take a toll on a top-ranked team's legs.
The enormous talent disparity Ohio State overcame to knock off Illinois on Sylvester's legendary triple was far greater than it will face against Duke, as was the case in 2018 when the then-unranked Buckeyes defeated No. 1 Michigan State, 80-64.
That victory came in Holtmann's first season, and was the last time OSU played a top-ranked team.
To duplicate that feat, Liddell will have to play Banchero at least even, Ahrens will need to find space to launch and land and array of three-pointers, and the Buckeyes will not be able to afford anything like the 16 offensive rebounds they've allowed in each of their last two games against Seton Hall and Florida.
Bruce Hooley is the Digital Marketing Manager for PressPros and the host of the Bruce Hooley Show on 98.9 The Answer in Columbus. He also hosts the We Tackle Life podcast on iTunes and GooglePlay.