In the history of mankind there's two things that are hard to argue, or win against.  One is Mother Nature.  Two is the law of averages.  And weather had nothing to do with the Buckeyes losing to Michigan.  The law of averages, in human terms, had a lot to do with it.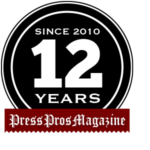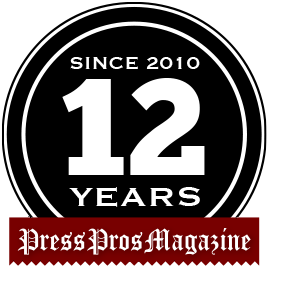 Out of all the reasons people will list as to why Ohio State lost to Michigan 42-27 on Saturday:
They didn't run the ball enough, throwing it 49 times….
The offensive line didn't block well enough, so they couldn't run the ball….
The defensive line was mauled by Michigan, allowing Wolverines running back Hassan Haskins to carry it 28 times for 169 yards and five touchdowns….
The officials disrupting the momentum of the offense with a disparity of calls against the Buckeyes….
And sure, you can blame the weather.  It was cold.  It was windy.  And it snowed.  But Michigan didn't seem to mind.
I heard a lot of these things from the stands as I stood in the back of the end zone Saturday;  and you COULD hear plainly, because there isn't a lot of room and the people are on top of you.
But all of the above don't mitigate this fact of why the Buckeyes' eight-game winning streak finally came to an end.  Michigan was DESPERATE for a win, while Ohio State expected to win.
Now you can turn that different ways, of course – complacency, arrogance, taking things for granted.  But to put it in its most succinct terms, the game was more important to Michigan than it was to Ohio State.  They HAD to win that game, from the last player on the roster to the last fan in the top row of the stadium.  Ohio State fans wanted to win it for the sake of having the upper hand.  But hey, when you've won eight in a row the law of averages is just bound to catch up.
When you're in the habit of scoring 50 points on Michigan, and the media keeps heeping the praise of invincibility on Heisman candidate CJ Stroud, Henderson, Olave, Wilson, Smith-Injigba, etc., et.al., it's easy to forget that someone might get tired of hearing it – that someone might be inspired to bring it all to an end.
The morning-after quarterbacks woke up to the fact too late.  On morning radio Sunday, driving back from Ann Arbor:  "You could tell they were flat when they came out of the tunnel to warm up."
Really?  How can you tell that from the upper deck?
I heard:  "What are we doing throwing the ball 49 times?  Ohio State RUNS the football."
Another:  "It's time for a shakeup on the defense.  They haven't been able to stop the run all year."
Really?  Might be a point to consider with future recruiting, rather than laying it at the feet of Larry Johnson, if that's what you're insinuating.  He's recognized as one of the country's top defensive line coaches.
Lots of reasons.  And I'm sure there are more.
But for Ohio State fans who attended the game it was right there to see.  Michigan, and Michigan people, were sick and tired of being pushed around by the Buckeyes, and Saturday they did some pushing of their own.
They dominated the line of scrimmage, owing to the comment of the caller in Columbus.  The photos don't lie.  Hassan Haskins ran through some holes big enough to drive a garbage truck through.
They took away Ohio State's running game…by dominating the line of scrimmage!  The Buckeyes couldn't move Michigan's defensive front enough for Tre'Veyon Henderson and Miyan Williams to get started.  Ohio State ran for just 64 yards and prompted Ryan Day to later say…that this is what happens when you can't run the football.
"We threw the ball 49 times today,"  he said.  "  That's too much."
But when you can't run the ball…..
There was an energy to Michigan's play that Ohio State didn't match…that, and focus.  Ohio State was called for five procedure penalties (false starts), partly because of the crowd noise.
But aside from what happened on the field, Michigan people in the stands were just as desperate.
"We have to beat Ohio State,"  said a fan in the front row, behind the south end zone.  "Because they cheat.  That should never have been a first down at the end of the 2016 game."
You have a long memory when you've lost eight straight, referring to J.T. Barrett's controversial first down on the winning drive of the game five years ago.
Even the security men, who stood on the field during time outs, were cheering and engaged with the crowd.  Usually stoic in their duties, some of the Michigan guards were unable to hide their emotion – anxious themselves for a winning outcome.
Ohio State had enough big plays on which to build momentum.  But this wasn't Purdue, or Minnesota, or even the formerly ninth-ranked Michigan State.  This was MICHIGAN, who had heard enough about eight in a row, 17 out of 19 – enough of hearing that it isn't really a rivalry if one team isn't competitive.
You could sense it from the outset, and cut it with a knife once the Wolverines scored a late first half touchdown to go ahead for good, 14-10.  Despite Ohio State kicking a field goal right before the half to cut the lead to 14-13, Michigan built on the momentum of that halftime lead.  Ohio State, who got the second half kickoff, went meekly three and out, a point that Ryan Day mentioned with priority in his post-game comments.
I mentioned on last week's Huddle Show that the law of averages has to be respected.  And I know football coaches who would disagree, saying law of averages doesn't win football games.  Blocking and tackling does.  But if that's the case you'd better do it, and not rely on the past.
Buckeye safety Bryson Shaw called it "embarrassing" in the post-game press conference.  "We didn't play our best."  He mentioned focus, and the disappointment of waiting a year for this one game, only to play so poorly.
In the other press conference Michigan people made it a point to remind the world that beating Ohio State was the top priority – the focus of their year – as well.  Except, focus is different when you've lost eight in a row.  Desperate times require desperate measures.
"These guys have been disrespecting us, stepping on our jerseys, talking about hanging 100 on us," said Michigan defensive end Aidan Hutchinson. "Doing all the rah-rah and all the talk, but we were about it today."
Shaw promised that he, and the Buckeyes, would remember.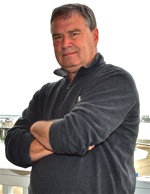 Ryan Day added his own admission.  "It's a failure,'' he said. "It hurts a lot. I just know that we didn't get the job done.''
Tackle Nicholas Petit-Frere shook his head in dismay, and said, "You can't blame the quarterback.  It's a team thing."
He was right.  I'm sure they every one WANTED to win.
It's just that Michigan…HAD to win!