It took four quarters to put away, which perhaps made Versailles' advance to the Division V state championship game all the sweeter, tracing as it did to that venerable quality so common to great teams in school history.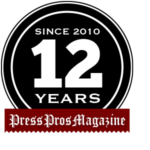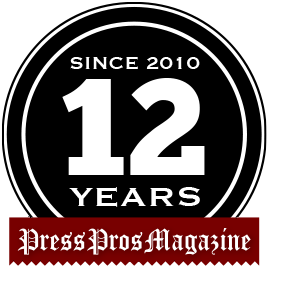 London, OH — What had been a leisurely stroll through the post-season turned turbulent for Versailles on Saturday night at the same juncture the Tigers had grown accustomed to being firmly in control.
Four wins by double figures, two with running clocks in early rounds and a pair of shutouts of No. 1 and No. 2 seeds over the past fortnight…all of that gave the Tigers a bold self-belief entering their state semifinal against Harvest Prep.
Such confidence is fine, but after allowing conversions on four fourth-down gambles from its opponent in the first half — including two that went for touchdowns — the Tigers looked around their locker room at the break and faced the very real possibility of soon trailing for the first time in the playoffs.
 "We didn't play our best in the first half and I know the kids were down a little bit," said Versailles coach Ryan Jones, whose team would kickoff to start the third quarter. "We didn't end the first half well, so we were frustrated.
"We talked about using that as motivation. The time to hang your heads is over. We had to get focused and get ready to play."
Toughness is, of course, a virtue at Versailles.
There's a half-dozen football state championships that attest to its esteemed position in Tigerball lore.
Another week will tell whether these Tigers add to that title legacy, but as for mental toughness, well, there's little doubt about its existence after the way Versailles annexed an eventual 28-22 victory and a berth in the Division V state championship game.
Forcing Harvest Prep to punt on its first possession of the third quarter, then driving 58 yards to score put Versailles on top to stay.
Adversity amid that go-ahead drive?
How about fourth-and-nine at the Harvest Prep 28, which quarterback Carson Bey converted on a 13-yard crossing route to a sliding Eli McEldowney?
"We were in four verticals on that," McEldowney said. "It's just instinct to slide and catch the ball. Carson found me and I guess I made a play."
It would not be his last, but first Landon Henry reprised his role from last week's win over top-seeded Preble Shawnee, stepping into the path of an opposing throw so deftly it seemed Henry was the intended receiver.
"I was supposed to come off on a blitz," Henry said. "I saw him fake it to the running back, then I saw a guy out of the corner of my eye go behind me. I just dropped back and he threw it right to me."
Henry's pick came three plays after Versailles took that 21-14 lead and positioned the Tigers at Harvest Prep's 28.
A dagger of a touchdown seemed inevitable, but then came fourth-and-12 from the 17 and a Harvest Prep stop and subsequent momentum shift loomed.
Oh, but mental toughness, remember?
This time, Noah McEldowney ran hard at his defender on the edge, then stopped and peeled back to the sideline just beyond the first-down maker. Bey's throw was true, McEldowney's feet did a tap dance inside the sideline and the Tigers had a fresh set of downs.
Henry rammed in from the 3-yard line for the second time and Versailles owned a 28-14 margin as the third quarter closed.
"We had a couple big fourth-down conversions there," Jones said. "Noah ran a comeback and made a great catch and got his feet in. Eli ran that little post route over the middle and Carson put it on him. The line held up both times. It's a team deal. It's not just the guy catching. It's not just the guy throwing. It's all those guys."
Eighteen of those guys under Jones' direction are seniors, and they've had this goal for a long time. Of course, they have, growing up in a community where the tradition is well known even though, as Henry noted, he was a one-year-old when Versailles last played for a state title in 2004.
"It's crazy to think about getting to play for a state championship," said Bey, who played like the team leader he is, with 181 rushing yards on 22 carries and 6-of-9 passing success for 80 more yards. "Last year, we lost in the regional semis and we weren't going to let that happen again. We did what we had to do. But we're not done yet."
Nor was Harvest Prep, despite being down two scores.
The Warriors hit a big pass to midfield that only a touchdown-saving tackle from Chase McEldowney kept from going for six points at the two-minute mark of the fourth quarter.
Tailback Jalen Jennings, bound for Bowling Green, powered in from the one and Harvest Prep hit the two-point pass to get within six points with 1:29 left.
An on-side kick was coming, so Versailles had one more play to make.
And who better than the sure hands of a McEldowney cousin, this time, Eli again.
"There's a lot of nerves there when you're lining up for that kick," he said. "I saw the ball in the air and just grabbed it."
Next, the Tigers hope to get their hands on a seventh trophy in school history, but to do so, they'll have to take it from three-time defending champion Kirtland.
"I know they are a great football team," Jones said of the Hornets, who've won 55 straight games, one more than Versailles' claimed from 1993-97 during its run of three straight state titles. "They have a great program, a great tradition and they've won a heck of a lot of games. I know it will be an unbelievable challenge for us."
Bruce Hooley is the Digital Marketing Manager for PressPros and the host of the Bruce Hooley Show on 98.9 FM The Answer.