The glass slippers still fit Cinderella and after winning the ESPN Events Invitational tournament they're being worn by the University of Dayton basketball team.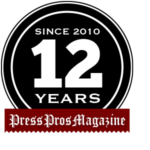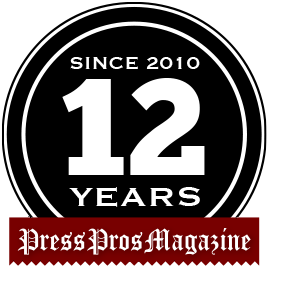 ORLANDO – When the Flyers arrived at Disney World for the ESPN Events Invitational, they were thought of as more like Mickey Mouse than Cinderella.
They came to the eight-team tournament as the only team with a losing record and three straight ghastly losses to mid-major ho-hummers — UMass Lowell, Lipscomb and Austin Peay.
But when the national TV lights clicked on, the lights went on for the Flyers, too. Down went Miami of Florida by 16. Down went No. 4 ranked Kansas on Mustapha Amzil's rebound shot as the horn blared, barely audible over the screams of the Flyer Faithful.
And on Sunday afternoon, in the finals, down went Belmont University, 63-61.
The Flyers, underdogs for all three games, were given a 30 per cent chance of winning by KenPom.com, but the odds on the slippers fitting Cinderella were high, too.
This one belonged to the defense. Belmont star Nick Muszynski, a 6-foot-11 senior center from Pickerington, Oh., got his 25 points, but the Flyers put the muzzle on the rest of the Bruins. They were averaging 78 points a game and the Flyers held them 15 points under that. The Flyers harassed Belmont into 6 of 22 three-pointers.
Freshman Malachi Smith, the team's conductor without a baton, scored 10 points and dished out six assists. But freshman DaRon 'Deuce' Holmes could have won it.
On Sunday, he had 11 point, 10 rebounds and blocked six shots.
In addition, Kobe Elvis didn't play a second of the Kansas earth-quaker and he played only four minutes in the win over Miami.
But on Sunday, he came off the bench in the first half and scored 10 straight points on two three-pointers and a pair of two-pointers.
"Yes, he gave us a big lift and that's the strength of our team," UD coach Anthony Grant told broadcaster Larry Hansgen during his post-game radio show. "We have a deep group. And on a different night it could be any different guy. I look across the stat sheet and we got a lot of great efforts from a lot of people that show up on the stat sheet and some of it that didn't show up on the stat sheet.
"It was a spark that they gave us, or the lift that they gave us, whether it was giving a guy a rest for a couple of minutes or coming in and making a play that was big in a one-possession game. They all counted."
Belmont's name is not a top brand, but the Nashville-based Bruins have won 20 or more games in 11 straight seasons. The Bruins have qualified for the NCAA tournament nine times since 2006.

Belmont was picked to win the Ohio Valley Conference this season and the Flyers already had lost at home to Austin Peay, 87-81, and OVC team picked to finish sixth.
Midway through the second half, the Flyers built a nine-point lead, 54-45, after Koby Brea hit a three-pointer with eight minutes left.
The Bruins began looking for Muszynski under the basket and he scored six points during a run that brought Belmont to within one, 54-53, with 4 1/2 minutes left.
It was time for Toumani Camara to insert some influence. He converted a conventional three-point play and took a pass down the lane from Holmes for a lay-up and a 59-53 UD lead.
Belmont, though, would not give it up. Muszynski scored. Ben Sheppard drove for a basket and UD's lead was a precarious 59-57.
Koby Brea missed a three-pointer, but Holmes grabbed the miss and stuffed it home. Smith hit two nerve-bending free throws — all net — and UD led, 63-58.
And still, Belmont would not lay down their arms and surrender.
Sheppard, who scored 14, drove for another basket to cut it to 63-60. With a chance to finish off the Bruins, Camara missed the front end of a 1-and-1 with 06.6 seconds left.
Grant then displayed some courage and wisdom. The Flyers had two fouls to give before Belmont was in the bonus.
UD fouled at :06.5. UD fouled at :04.6. The next foul put Belmont in the bonus. But rather than let the Bruins hit a game-tying three, the Flyers fouled again.
Grayson Murphy went to the line at :03,9 and made the first one, cutting UD's lead to two. Knowing if he made the second shot, Belmont would lose by one, he missed the second free throw purposely, hoping a teammate would snag an offensive rebound and drop in a game-winning basket.
The shot hit off the iron and Smith, the shortest player on the floor at 6-foot-0, grabbed the ball and flung it toward the other end as time expired.
Dayton 63, Belmont 61 — UD's first November tournament championship since it won this same tournament in 2011 when it was known as The Old Spice Classic.
Grant was magnificent is guiding the young Flyers (12 freshmen) with quality strategy and timely use of his bench.
Of the late-game fouling, Grant said, "That was a special situation, learning on the fly. Some of those things we really haven't practiced. At the end of the game with a three-point lead, instead of letting them tie it, we wanted to use some of the clock, foul early, " Grant added. "Instead of letting them shoot a three, we wanted to put them on the line for the one-and-one. And the next part was getting that rebound."
Grant paused and laughed before saying, "I got a little nervous when I saw that ball bouncing around and I was so happy when I saw Malachi come up with it.
"I think we grew up a little bit here," he said The Flyers came in as Lilliputian and left as giants. "And it's great to bring as championship home."
Of Holmes and Smith, Grant said, "Those freshmen came in playing with confidence. And for their teammates to give them trust with their confidence is great to see. At the end of the day, this will be about our whole team. Everybody bought in and did a great job of understanding what we had to do to be a better team after coming off a tough week at home."
Indeed, the Flyers left Dayton as Mr. Hyde and came back as Dr. Jekyll.