A season-long goal now lies one win away for Marion Local, which cruised into the Division VII state championship game with a win over Hopewell-Loudon that puts the Flyers within range of a record 12th title.
By Colin Foster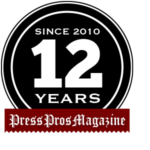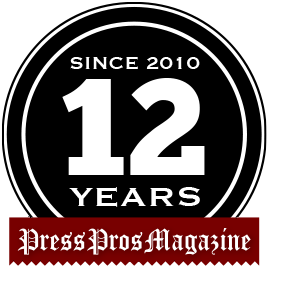 Lima, OH — Can any Division VII team challenge Marion Local?
It's not looking good for the field at the moment.
Some people expected Hopewell-Loudon would present said challenge Saturday night, but that didn't happen. Marion Local won in lopsided fashion, 34-7, and now only Newark Catholic stands in the way of the Flyers winning their record 12th state crown.
"(Marion Local) has no flaws, no weaknesses," Hopewell-Loudon coach Brian Colatruglio said. "When you watch film week to week, you think, 'OK, we can attack this. We can attack that.' With them, there's nothing there."
Everything was there for Flyers quarterback Peyton Otte, who accounted for five touchdowns (four rushing, one passing). Otte had 144 rushing yards by halftime, and he added his fifth touchdown with an 18-yard scramble on Marion's first possession of the second half.
"He's special," Marion Local coach Tim Goodwin said.
Marion's defense was rather special, too.
The Chieftains entered the contest having scored 40-or-more points in nine of their 13 wins — including a 54-point eruption in last week's regional final victory over Lima Central Catholic. They didn't sniff the end zone until the fourth quarter against Marion.
"We've got weapons. We've got speed, and our quarterback is a really, really good player," Colatruglio said. "But they just make it so hard on you. We had our moments, but it just wasn't enough. We couldn't sustain anything. We couldn't block them consistently, which I thought could be an issue….That's the bottom line. They're good at every level."
At halftime, the Flyers held a 244-81 advantage in total yardage. Many of the yards for the Chieftains were accumulated on a long drive that fizzled in Flyer territory.
Otte ran about the entire distance for Marion's first touchdown. He ran the opening kickoff to the H-L 44-yard line, before following with a 20-yard run less than three minutes into the game. The score stood at 7-0 after one quarter, but ballooned to 27-0 by the intermission.
The ML quarterback capped an 80-yard drive with a 7-yard touchdown run early in the second quarter. He followed with a 10-yard TD pass to Brady Ronnebaum with 2:25 left in the half. After a quick stop by Marion's defense, Otte rushed for a 23-yard score 41 seconds before halftime.
 "(Otte) has the ability to set up blocks and read the next level when he's not even through the first level," Goodwin said. "He also has that top-end speed. To be honest with you, he's (former Marion Local running back) Jacy Goettemoeller playing quarterback, so he has the ball in his hands all the time."
Otte put the ball in the end zone once more before his day was done.
Robby Buschur — who has been a big-time player since returning from an injury — recorded his second sack of the day to halt a Chieftain drive early in the third quarter. He finished with three sacks. Otte then sent the 30-point running clock into motion with his 23-yard TD scramble.
"That first half we played extremely well," Goodwin said. "…That's about as well as you'd expect to play this time of year. Plus, when you've got Peyton Otte on your team, that makes everyone look better, too.
"Robby Buschur is defensive player-of-the-year material in the MAC going into the year, and then we lost him for six games," the ML coach added. "Drew Seitz is right up there in the same conversation. Now we've got both of them playing defense. When you inject that kind of talent into a defense that has already been playing pretty well, it just picks everybody up."
Marion's defense has now allowed 119 points on the season. H-L's fourth-quarter touchdown denied the Flyers a third postseason shutout.
"They're the real deal, the full package," the H-L coach said. "They're going to go on and win their (12th state title). I told the kids that I have no shame in what happened on the field tonight. I don't have any regrets. I don't have any disappointment other than the fact that we don't get to play another week.
"I've enjoyed being around this group of kids probably more than any team I've ever coached, and I really wanted to do it another week. But we just ran into a buzz saw, and it didn't matter what we did."
Marion has now outscored postseason opposition 178-21, with its closest game being a 27-8 victory over MAC-foe St. Henry in the regional final.
Newark Catholic is the last challenge left for Marion. The Green Wave edged Warren JFK, 14-7, in the other state semifinal.