Leaning on its stout defense and a punishing ground game, Lakewood St. Edward beat plucky Upper Arlington to reach the Division I state title game for the fifth time in the past 12 seasons.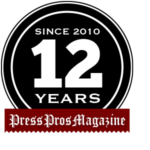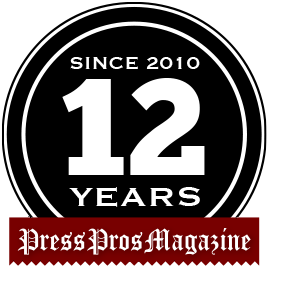 Mansfield, OH — Fighting back tears, Upper Arlington senior quarterback Simon Monnin refused to accept the general consensus that the Golden Bears wildly exceeded all expectations on the way to the Division I state football playoff semifinals.
"We did a lot, sure, and I'm so proud of the way we battled tonight, but our own expectation was to win every game and we didn't get it done," Monnin said.
Defensive lineman Jake Badgeley echoed Monnin's remarks.
"You say nobody could have expected us to go this far at the beginning of the season," he said. "In the eyes of other people I guess we did shock a lot of people, but this is what my class expected from day one. We knew from the work we put in during the off-season, we were going to have a great team. We came up a little short of our goal, but no one can say we didn't leave it all out there on the field."
Lakewood St. Edward, a perennial state power teeming with Division I prospects, used a seemingly-simple approach to ward off the feisty Golden Bears, 16-10, at wind-chilled Arlin Field Friday — establish a power running game and stop UA's vaunted ground attack.
"Well, it wasn't quite as simple as it might have looked," St. Edward coach Tom Lombardo said. "We key on the run all the time. That's been our calling card all year. As for us running the ball as much as we did, well, we just weren't in a very good rhythm all night and we just tried to pound it at them and let our defense do the rest."
And pound it the Eagles (14-1) did, with 5-11, 188-pound senior running back Danny Enovitch gaining 191 yards on 35 carries, much of it on well-executed runs right into the teeth of UA's much smaller defensive front. Enovitch, who came in with 1,234 yards, showed plenty of shiftiness and tackle-breaking ability.
"They had the size advantage and they probably thought they could push it down our throat," UA coach Justin Buttermore said.
St. Edward completed only three of 10 passes, but one was a big one.
On the Eagles' second series, quarterback Christian Ramos hit Rayshawn Manning Jr. in stride on a 48-yard bomb for a touchdown. The speedy receiver got behind a pair of Golden Bears defenders.
"That was a communication error on our part," Buttermore said. "When I look back at this game, I'm sure we'll find a few little things, mostly in execution, that cost us big-time. That long pass was one of them. They got us a few times, and that's what well-coached teams do."
But Sam Cannon took the ensuing kickoff right down the middle of the field 94 yards to the end zone, pulling Upper Arlington even at 7-7.
Just before halftime, UA drove deep into St. Edward territory. On third-and-goal at the 1, All-Ohio back Carson Gresock was stoned for a one-yard loss. UA settled for a 19-yard field goal by Zac Yoakam and a 10-7 halftime lead.
"That goal line stand was a really key play and good for out psyche because we knew we had the ball first coming out for the second half," Lombardo said.
The Eagles answered with a 10-play, 80-yard drive, with Entowich scoring on a 25-yard run. St. Edward rushed for 227 yards and controlled the clock 29 minutes to 19.
That sequence only seemed to rile up the Eagles' defense, which yielded just seven first downs and 131 yards all night to the Bears.
"They mixed up their coverages really well and it was hard to predict what they were in," Monnin said.
Worse yet, UA couldn't get Gresock untracked. He entered with 2,330 yards (an 8.5-yard average) and 31 TDs, but managed just 36 yards on 14 carries against Ed's defense.
"We obviously did not have our best offensive performance," Buttermore said. "Their defense was exceptional. We just couldn't hit a seam with Carson."
Trailing 14-10 with 3:36 remaining, UA tried to piece together a drive for a winning score, but Monnin was intercepted near midfield by Jack Riley.
Needing a miracle, the Golden Bears got the ball back one last time at their own 1 with 31 seconds left. A flea-flicker pass from Monnin to Gresock and a hook-and-lateral to Doak Buttermore was swallowed up for a safety.
"We felt like we came in really prepared tonight," Lombardo said. "In all the film we watched, their defense did such a good job keeping things in front of them and not allowing big plays. Those (Upper Arlington) guys played extremely hard tonight. Nothing came easy for us."
Buttermore, a son of the second-year coach who arrived at UA from Granville in 2020, had a magnificent performance with 11 solo tackles and four assists from his safety spot. Linebacker Collin Ansel had 3.5 tackles for loss and blocked a St. Edward field goal try on the game's opening series.
Regarded as possibly a fringe area contender in August after a 3-5 campaign in 2020, Upper Arlington turned in a season for the ages. In the program's rich history, only the 15-0 state championship team in 2000 went further.
"The seniors really left a great mark on our program," the elder Buttermore said, choking back tears. "As I coach, I can't help but look at the little nagging things we could have done better. But I can't be prouder of the legacy this group has left."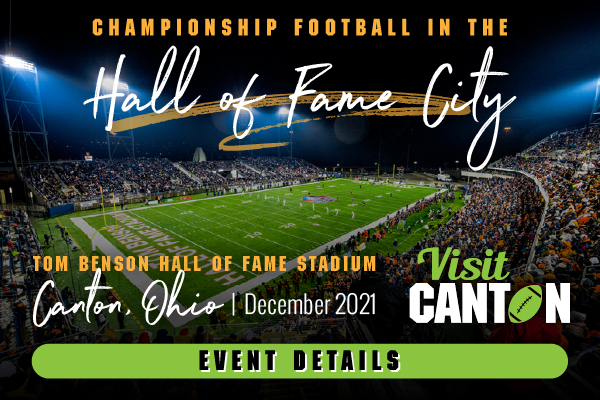 VisitCanton.com partners with Press Pros to provide lodging and entertainment options for fans attending the OHSAA football championships in Canton, Dec. 2-4.