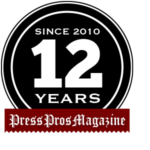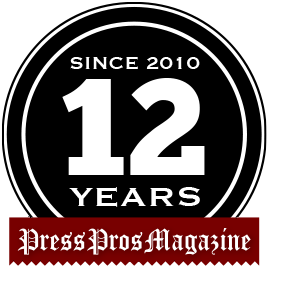 Versailles, OH — Ryan Jones knew exactly what he was getting into when he went after the head coaching job at Versailles three years ago.
Endless references to past glory, heavy expectations for the future…and always between those vice-like claws would rest constant comparisons to a legend Jones could likely never equal or eclipse.
All of those things would make some coaches uncomfortable.
None of them bothered Jones a bit.
Confident people don't see outside input as interference, they see it as interest. They don't see past excellence as oppressive, they see it as an opportunity to achieve again.
Jones looks like a visionary now that his fifth-seeded Tigers have won Region 20 and face Harvest Prep at 7 p.m. Saturday in a Division V state semifinal at London High School.
Versailles arrives at that matchup having dispatched both the No. 1 and No. 2 seeds in its bracket via shutouts, while punishing all four of its playoff opponents with a physical run game.
Those elements, of course, were the staples of Versailles' dominance under Al Hetrick while winning six state championships, the last of which came in his final season of 2003.
Now Jones is two wins from that accomplishment, which is what he envisioned upon leaving Troy Christian after his first three seasons as a head coach.
"I thought the tradition here would be a good thing," Jones said. "That tradition creates interest and enthusiasm. It was the type of atmosphere I wanted to coach in. It wasn't a deterrent at all. That was one of the reasons I wanted to be here."
The Tigers' rebuild from a 13-year period in which they had only four winning seasons under the three coaches to follow Hetrick has been incremental, from 3-7 Jones' first season to 5-3 in a 2020 season marred by COVID cancellations to 13-1 at present.

Be there when the cannon sounds to celebrate a Columbus Blue Jackets goal amid all the exciting National Hockey League action at Nationwide Arena in Columbus.
Eighteen current seniors have been big parts of that progress, from taking their lumps as sophomores to nearly upsetting the top seed in last year's playoffs to methodically moving through the post-season to the cusp of a trip to Canton this year.
"Every single one of us thought this was possible," said senior linebacker/tight end Trey Mills. "All of the seniors committed to it after last season. We lifted; We all got bigger, stronger, faster and better. This was the goal all along."
For Jones, too, throughout a football coaching journey that took him to Miami University and Case Western Reserve as a graduate assistant, then to Troy Christian for two seasons under Steve Nolan before taking over the Eagles when Nolan retired the first time.
"Those were great years for me at Troy Christian," Jones said. "I learned a lot from Coach Nolan.  When the Versailles job came open, I thought a lot about it. I decided to go after it because the town, the community, has similar thought processes to what I have.
What resonated?
"It's a small town," Jones said. "I wanted to be in that environment. It's also a small town that likes football as much as I do. That was one reason. And I knew there was the possibility of doing well, based on the type of kid you have to work with. I knew we'd have guys who'd be willing to put the work in. That gives you a chance to do something like this."
Without such players, there is no chance, and Jones has a host of them, including 18 seniors who form the backbone for Versailles on both offense, defense and special teams.
Quarterback Carson Bey is also linebacker Carson Bey, and the defensive player-of-the-year in the Southwest District.
Running back Landon Henry also starts at linebacker, and Taron Tyo is just one of several Tigers who start on both the offensive and defensive lines. Mills starts both ways, as does Eli McEldowney, at wide receiver and cornerback, and they are not alone in doing double duty.
Nolan isn't the least bit surprised Jones has maximized the talent at Versailles into a strong state title contender.
"If you watch his teams play, they're very, very very disciplined," Nolan said. "His game plans are extremely well through out. His college background always gives him a leg up, I think. Guys with that background can see things the rest of us can't see."
Nolan and Jones still confer frequently about offensive concepts. When it comes to defense, Jones can lean on his father, Darryl, a long-time defensive coordinator at Wapakoneta and the head coach there for eight years.
"Our offense is very different from what my dad ran," Jones said. "What I do tactically is a combination of where I've been, starting at Miami, then Cortland State, Case Western and working for Steve Nolan at Troy Christian.
"I've also done my own research and study. It's not so much that I'm in love with what we do, it's built around, 'What are our capabilities?' If we had a different group of kids, we may have a completely different offense."
That might prove true next year, when Bey and his classmates have graduated and Versailles seems to possess the talent to throw the ball more.
The Tigers are capable of that now, but they've advanced this far because of their dominance up front on both offense and defense.
"That's a good physical football team," Preble Shawnee coach Dave Maddox said after his team's loss to Versailles in the regional finals. "We couldn't match up physically with them. They're big and powerful and we couldn't match up with them up front. Don't kid yourself, they have a lot of speed, too. That's a complete team."
Bruce Hooley is the Digital Marketing Manager for PressPros and the host of the Bruce Hooley Show on 98.9 FM The Answer. He also hosts the We Tackle Life podcast on iTunes and GooglePlay.