Head coach Jim Harbaugh agreed to have his contract and coaching staff reworked in an effort to close the gap on Ohio State and end its losing streak in the rivalry at eight games.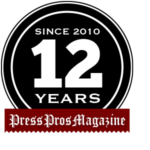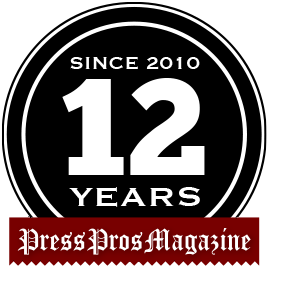 Columbus, OH – It was November of 1986 when a handsome, athletic, and, yes, we'll write it, ballsy, Michigan quarterback had the audacity to guarantee a victory over Ohio State.
The game would be played at Ohio Stadium, so what Jim Harbaugh said was akin to running a stick back and forth across the bars of a cage holding an angry animal and taunting it.
He backed up his words during a 26-24 victory in which he completed 19 of 29 passes for 261 yards.
Harbaugh will turn 58 next month, and the years have told him not to put his face near the fryer anymore.
"I know some people like to get up and pontificate about everything they did in the past and have a lot of long stories about that," he said Monday. "But I'm not one of those kinds of guys. I'm not a guy that likes to talk about things that happened 35 years ago. I know some do, but I'm not one of them."
The sixth-year coach talked more about "channeling Bo and Woody'' and relying on "blocking and tackling'' in Michigan's effort to end a losing streak against Ohio State that has reached eight games.
There's a dump truck full of weight to this game in the form of a Big Ten East championship and pass to the conference championship game next Saturday in Lucas Oil Stadium in Indianapolis.
Oh, but there's a whole lot more.
The Buckeyes are second in the College Football Playoff rankings and the Wolverines fifth going into the game that kicks off at noon Saturday at Michigan Stadium in Ann Arbor. Both teams are 10-1.
"Both teams have a lot on the line," Harbaugh said. "It's a true playoff in that sense. In the College Football Playoff world, this is the start of the playoffs. The team that wins will advance. The team that doesn't, won't. It's that and it's also, you know, the big game, the game, the rivalry."
Almost every season, Michigan players have vowed that they have the team that finally can handle Ohio State. Every time, they not only have been disappointed, but usually crushed with an eyesore of a final score. The last two games have been 56-27 and 62-39.
The Wolverines are coming into this one anywhere from 7 ½- to 8 ½-point underdogs.
But they have been sharpened with clutch victories such as 32-29 over Nebraska and 21-17 over Penn State. Both were roadies.
Michigan has star power in All-American candidate defensive ends Aidan Hutchinson and David Ojabo and a calculating quarterback in Cade McNamara who doesn't make many mistakes.
The team has budding stars from a touted freshman class in receiver Andrel Anthony, running back Donovan Edwards and quarterback JJ McCarthy. It has a menace of a tight end in Luke Schoonmaker and a sidekick in Erick All.
The offensive line is stout.
To beat Ohio State, though, is about talent and having no fear.
"A lot of teams play (Ohio State) scared, a lot of teams play them fearful, and I think you think back to some of the teams they've played it's just (fear)," Hutchinson said. "A lot of our players know to give it everything (they've) got, sellout, because this is our last time in the Big House this year. I don't think you'll be seeing a lot of scared or fearful play from us Saturday."
Hutchinson could have put his name in the 2021 NFL draft, but he chose to return for another crack at Ohio State.
"I mean, this is why I came back," Hutchinson said. "For this team and to beat Ohio State. This has been a focus of ours since January, and it's crazy to think that now we're in (game) 12, and we're about to play them. If we win, we're going to the Big Ten Championship. If not, see you later."
Stunningly, the Wolverines never played in a Bowl Championship Series title game and have never made the final cut in its successor, the CFP, since it started in 2014.
Harbaugh was supposed to elevate the team to its old self, but has yet to win even an East Division championship. In rivalry games, he's 3-4 against Michigan State, and that includes two straight losses. He is 0-5 against Ohio State, and that's after getting a reprieve in 2020 when COVID-19 infections on the team forced the game to be cancelled.
Coaches and players have placed a greater emphasis on defeating the Buckeyes. They have an "Ohio'' segment to practices.
"I think overall that this team has decided to be different this year," McNamara said after last week's win over Maryland. "And I think it's not as much what you see football-wise, it's the atmosphere that we've created, and really the mindset that we've rebuilt this offseason, and I think it showed today."
Linebacker John Ross, the team's leading tackler, said the coaches and players have not brought up past failures. He said Michigan has made Ohio State public enemy No. 1.
"We definitely felt it needed to be an emphasis on The Game," Ross said. "There's always an emphasis in our head. It's always important to us. It means the world. Starting in winter workouts from last year, going into this year, going into spring ball, going into summer, all that, this game was in our head. It's here now. The time is now."
No Wolverine has dared guarantee a victory like their coach did in 1986.
"We're tired of talking. None of the past matters,'' Ross said. "We know what happened in the past. We know all the stuff that happened. At the end of the day, it's about right now."
Michigan's only slip-up came in a 37-33 loss to Michigan State when it frittered away a 16-point lead with turnovers and missed tackles against tailback Kenneth Walker.
This refocus started when athletic director Warde Manuel had Harbaugh rework his contract gut his coaching staff to add youth.
Harbaugh's previous contract paid him $8 million per year with a monster buyout. The new contract is for five years and $21 million. The cap is $7.5 million per season with incentives. The buyout is $4 million after this season, but decreases by $1 million in each succeeding year.
Five of the six new assistant coaches are less than 40 years old.
Defensive coordinator Mike Macdonald, 34, had worked for the Baltimore Ravens as a linebacker and defensive back coach under Harbaugh's brother, Jim.
Linebacker coach George Helow, 34, worked as an assistant at Alabama, Georgia and Florida State. Quarterback coach Matt Weiss, 38, was with the Ravens for 12 years.
Michigan also plucked Mike Hart, 35, from Indiana, where he had been associated head coach. Hart is one of the Wolverines' all-time great running backs.